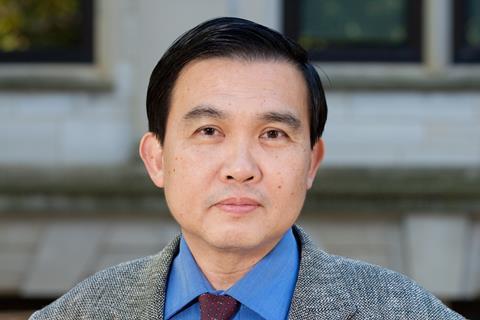 A former tenured electrical engineering professor at the University of Arkansas who was arrested over a year ago for failing to disclose his ties with the Chinese government and Chinese companies has been sentenced to a year in prison for lying to the Federal Bureau of Investigation (FBI) about his work on behalf of China. Simon Saw-Teong Ang, who was born in Malaysia and has been a US citizen for decades, had worked at the university for more than 30 years, and was facing up to 20 years in prison. The University of Arkansas fired him shortly after his arrest.
Court documents indicate that Ang filed 24 patents in China. Although his university required its researchers to provide complete disclosures of their inventions, Ang didn't reveal his Chinese patents to the institution. University of Arkansas's policy is that it owns all inventions developed by its researchers. Furthermore, when interviewed by an FBI agent, Ang lied about his involvement in these inventions. He also received numerous so-called 'talent awards' from the Chinese government without listing them on the University of Arkansas' conflict of interest disclosure forms, according to the US Department of Justice.

Rebecca became the US Correspondent for Chemistry World in September 2014, based out of Washington, DC, after writing for the magazine on a freelance basis since 2007.
View full profile