ICI creates £10,000 trust fund for a biennial symposium in honour of Alfred Spinks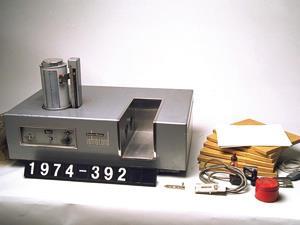 ICI has made an endowment of £10,000 to a trust fund, which will be administered by the RSC, to organise a biennial symposium on industrial chemistry in memory of Alfred Spinks who died in February (1982).
Spinks was ICI's research director from 1970 until his retirement in 1979. He played a key role in the development of the first successful cardiovascular drugs and in a variety of other areas. ICI Pharmaceuticals Division's new laboratories at Alderley Park were extended while he was on the Division Board.
His distinguished career included several periods in public office, eg president of the Chemical Society (1979–1980) and chairman of the Advisory Council for Applied Research and Development (1980–81).
In a tribute in The Times earlier this year, Duncan Davies of the Department of Industry described Spinks as 'Britain's most prominent industrial chemist and biologist'.
Ed. Spinks Symposia are still held today, with the next on 28 January at the Chemistry Centre at Burlington House. The full day workshop will this year be on the subject of regenerative medicine and will bring together researchers who work in industry, academia and the wider life and medical sciences sectors. For further information see: www.rsc.org/conferencesandevents/RSCEvents/SciencePolicyEvents/spinks-2013.asp