David Fox argues for the creation of a centralised repository for small molecules to harness research efforts in drug discovery
David Fox argues for the creation of a centralised repository for small molecules to harness research efforts in drug discovery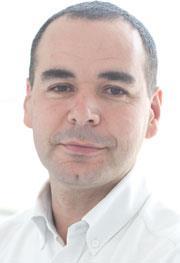 The emerging model of medicines research demands a new approach to many aspects of the drug discovery business that have traditionally been viewed as competitive activities. Academic and industry researchers alike are keen to engage in an open sharing of experience and challenges that a few years ago would have been unthinkable. This sea-change is a sign of the challenging environment a once irrepressible industry now finds itself in and the need to work collaboratively to find cost-effective solutions to increasingly complex scientific challenges.
Productivity within the sector will be dependent on drug discovery programmes that combine a well-validated target1 with a means of intervention that minimises attrition risks such as safety and cost. While exciting advances are being made in the growing area of biotherapeutics, small molecule intervention will continue to play a vital role in providing the safe and effective medicines of the future. At the heart of this lies chemical matter that continually needs to evolve to meet the needs of an ever-expanding landscape of target space and to challenge our understanding of what is drugable.
Coordination is key
This is not lost on the drug discovery groups across the UK who are making significant investments in establishing, maintaining and expanding their compound collections. However, while these serve the local screening needs, there are significant issues with this as an effective and sustainable model. For example, each collection is drawn largely from commercially available compound sets and therefore duplication is unavoidable. Furthermore, there is no obvious mechanism to systematically incorporate academic compound sets where new synthetic methodologies provide access to previously unexplored areas of chemical space. It is these advances in particular that could provide the key to new, compelling targets that are currently viewed as undrugable owing to a lack of appropriate chemical tools. What better way to demonstrate the impact of fundamental synthetic academic research than to deliver a structural feature that opens up new areas of biomedical research?2 As a chemistry community, we have a responsibility to ensure the products of new synthetic innovations are included alongside commercial and pharma sets in well-curated compound collections that undergo widespread biological evaluation. This is surely the way to maximise our chances of aligning compelling biology with chemical tractability to deliver high quality clinical candidates.
Among the UK's strengths, the excellent relationships and networks we have across the research community, and the high density of research activity are key factors that drive our global competitiveness. The time is right to capitalise upon these advantages and establish a centralised compound bank that pulls in chemical matter from across the UK, making it available for widespread screening. We would not be the first to do this and we would build upon the successes and learning from existing facilities.3,4 Moreover, there is the unique opportunity to host the collection at one of the state-of-the-art compound storage and plating facilities recently vacated by large pharma. The facilities at these sites bring together a vast capacity, advanced cherry-picking capabilities and local expertise that would be difficult to match. This opportunity window is narrowing, however, as plans for the future of the sites start to crystallise. If we don't act now, the costs of creating a similar facility from scratch at some point in the future would most likely be prohibitive.
Chemical capital
A consortium, led by the RSC, has recently looked in detail at potential models for a national compound bank. While it was clear there are significant technical and logistical hurdles to overcome (including IP framework, quality of collection, access to the collection and sustainability), none were considered to be insurmountable. Whether the model is truly self-contained or serves to link together and complement a network of existing banks for collective curation, plating and screening, there is a compelling case to be made.
This view seems to be reflected in the academic research community as well. In a recent survey of UK-based, non-industry drug discovery centres, the overwhelming response was that a well managed national scheme, while technically challenging, would have a major impact on the UK's medicines research capability.
If the investments made recently in biomedical research are to deliver the levels of economic impact that the pharmaceutical sector has grown accustomed to, we need to ensure that the UK's chemical equity is fully mobilised to translate fundamental biology into safe and effective therapies. A national compound bank is one important step to achieving this and we should act now, before the opportunity is lost.
David Fox is a science associate at the RSC and was previously a senior director at Pfizer, UK
References
1 M Bunnage, Nat. Chem. Biol., 2011, 7, 335 (DOI: 10.1038/nchembio.581)

2 A Edwards et al, Nature, 2011, 470, 163 (DOI: 10.1038/470163a)

3 National Institutes of Health Molecular Libraries Small Molecule Repository

4 Chimothèque Nationale