This month we're excited to announce the launch of Chemistry World: China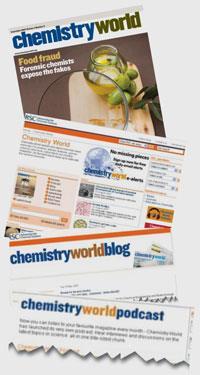 This month we're excited to announce the launch of Chemistry World: China, a sister publication to Chemistry World.
The magazine includes a packed news section about the chemical sciences in China, covering cutting-edge research, government policy and key business deals, alongside regular Chemistry World news and features. Chemistry World: China is the result of partnerships with the Chinese Chemical Society and the Chemical Industry and Engineering Society of China.
We hope that the new publication will be a benefit to all our readers, new and old, in a variety of ways.
For those who already read Chemistry World, you'll see deeper coverage of news from a rapidly-developing nation that is already playing a significant role in the chemical sciences. For example, this month's special report on gene therapy in China reveals how pioneering science is not yet being matched by market success, despite some spectacular results in the clinic.
You can also read the content of the Chinese news section itself at the Chemistry Word: China website where you'll find reports on China's recent $1 billion investment in improving drug safety, and details of the latest business deals that are driving a boom in coal-to-liquid technology as a source of chemical feedstocks.
To our new readers: welcome! We hope to bring you a truly international perspective on chemistry that's second to none. While the magazine itself is an English-language publication, you can read Mandarin translations of key news stories on our website.
Another new feature unveiled this month is the free daily email alert from Chemistry World's online news team - now you can get the latest chemistry news straight to your inbox.
And in addition to our regular opinion columns, this month's issue sees the first of a regular series dubbed 'Classic Kit', which tells the often-forgotten stories behind the handy devices and elegant glassware that fill chemistry laboratories the world over.
Chemistry is, of course, a truly international science. The UK is already China's third-biggest partner in co-authored scientific papers, and that collaboration is set to grow still further.
Research Councils UK - which represents the seven British research councils, disbursing around ?2.8 billion in funding to science projects every year - is about to open a Beijing office to foster more joint research programmes. It seems certain that there will be an increasing traffic of scientists and students between China and the UK over the coming years.
Indeed, as the UK government's new science minister, Ian Pearson, argues in this issue, this kind of international outlook and global collaboration is vital for scientific growth.
We couldn't agree more.
Mark Peplow, editor