Will Britain ever build another nuclear power station?
Will Britain ever build another nuclear power station? It was looking pretty likely back in July 2006, when the government's energy review paper - The Energy Challenge- confirmed its commitment to nuclear energy. And in October, when ministers announced that high-level radioactive waste would be stored deep underground, it seemed that some long-awaited decisions were finally being made.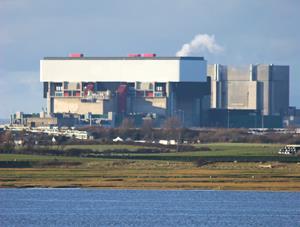 How things change. On 15 February 2007, the High Court ruled that the public consultation process which underpinned the government's decisions had been 'inadequate' and 'misleading'. Although a white paper on energy from 2003 had described nuclear as an 'unattractive option', the government had promised 'the fullest possible public consultation' on the matter. However, the information given to those consulted in the preparation of The Energy Challenge was 'wholly insufficient for them to make an intelligent response,' said Mr Justice Sullivan, particularly on issues such as nuclear waste disposal and building costs. The quashing order issued by Sullivan has effectively forced trade and industry secretary Alistair Darling to promise another consultation, but as Chemistry World went to press it appeared that the government was still planning to go ahead with a white paper scheduled for late March that will provide further detail on its nuclear plans.
While the judgement is not about the principle of nuclear power itself, it's still a damning comment about the effectiveness of the government's public consultation. The flaws in that process have now been ruthlessly exploited by Greenpeace, an organisation dogmatically opposed to nuclear power, which brought the High Court action.
If the government asks the public what they think about a particular technology - an essential move if that technology has enormous societal implications - then it must listen to what we all have to say. Not only that, it must present sufficient information for people to make considered, informed decisions. Failing to do so makes the whole process look like a sham, as Ted Nield argues in this issue (see p38), and it can also derail vital policymaking efforts. Indeed, when a conference report entitled 'Long-term nuclear waste management: next steps?' was unveiled on 6 February, those involved emphasised the importance of winning public consent. The report combined expertise from the RSC, Institute of Physics, and the Geological Society (among others) and concluded there were no insurmountable technical barriers to long-term nuclear waste storage in a facility that should be sealed immediately.
But the experts also urged government to keep the public fully informed about its plans. The failure of its consultation has now delayed the decision on nuclear build once more - until then, our reliance on fossil fuels continues, greenhouse gas emissions rise, and power stations grow older and closer to decommissioning. All but one of Britain's 23 nuclear power stations, which supply around 20 per cent of the country's electricity, are due to close by 2023. The need for a clear direction in energy policy has never been greater.
Mark Peplow, editor