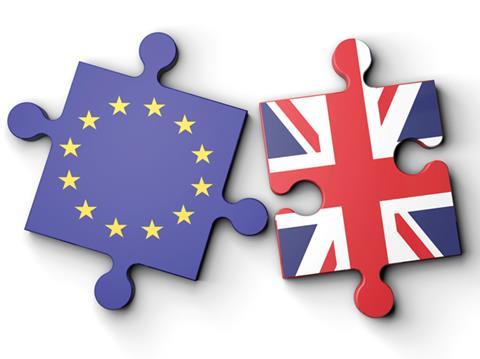 With the UK referendum on EU membership approaching, trade bodies representing the majority of the chemical and pharmaceutical industries in the UK have gathered in the 'remain' camp.
While there are opposing voices within the industry, including Ineos boss Jim Ratcliffe, member companies of the Chemical Industries Association, Bioindustry Association and the Association of the British Pharmaceutical Industry are predominantly in favour of remaining in the EU, with the rest remaining neutral. Surveys of members of the Institution of Chemical Engineers and the British Plastics Federation revealed large majorities favouring continued EU membership, with small but significant minorities in favour of leaving. The Royal Society of Chemistry maintains a neutral position, but has gathered evidence demonstrating that UK science mostly benefits from the current terms of its EU membership
Separate from its effectson basic science, arguments from businesses supporting an exit predominantly focus on reducing bureaucracy. Those opposed point to disruption of trade (and the potential requirement to renegotiate trade deals); impact on centralised pharmaceutical regulatory systems (the European Medicines Agency is based in the UK); the increasing importance of easy collaboration in industrial development; and the UK's attractive combination of a favourable corporate investment environment with easy access to European markets.
The House of Lords report on the issue concluded that UK industry did relatively poorly in securing R&D funding from the European seventh framework programme (FP7), but there is nuance in that conclusion. Small and medium-sized enterprises do quite wellout of European funding, whereas larger companies are less engaged with the system and tend to be culturally more self-sustaining. The report suggests that industry perceives a lack of support from government agencies in dealing with European funding systems. It also notes that the new Horizon 2020 EU funding programme is differently structured and appears to be more attractive to companies.
Like many aspects of the debate, it is unclear precisely how critical many of these issues will actually be. Possibly the biggest concern for many companies is uncertainty. What is clear is that a vote to leave will be followed by significant upheaval as the full details and implications of the process are thrashed out. When the dust settles, companies will have little choice but to make the best of whatever situation they find themselves in. But that period of uncertainty has its own costs – delaying investment decisions, straining supplier relationships and playing havoc with budgets and forecasting. Change at this level is not only about outcomes – the process of change must also be considered.
Phillip Broadwith, Business editor