Our top picks from this year's popular science books
Whether you've got a gift list a mile long, a tricky secret Santa, or just fancy something good to read as you hunker down with some mulled wine and a mince pie, we've got you covered this festive season. Here are a few of our favourite books of 2017.
We have no idea
by Daniel Whitesides and Jorge Cham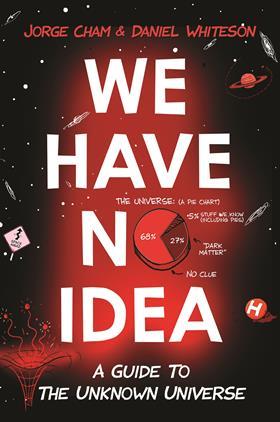 This book sees a US physicist team up with the cartoonist behind PhD comics to talk us through some of the biggest unexplained questions in physics.
Given the huge popularity of Cham's web comic, this was always going to be a winner. It was a hit with everyone on the team when we read it for book club podcast back in July, and in our review, Katrina Kramer says the book was one of the most enjoyable she had ever read, filled with 'big science questions cut into bite-size pieces wrapped in an entertaining tortilla of ridiculous examples and comic-style illustrations.'
Read it to learn about the mysteries of mass, space and time through the medium of llamas, ferrets and papayas. You will both scratch your head and laugh out loud.
Buy this book from Amazon.co.uk
The angry chef
by Anthony Warner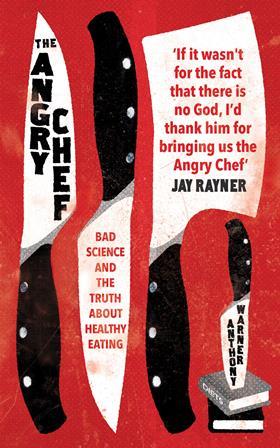 If you enjoy a good old takedown of pseudoscience, The angry chef is not to be missed. Sensible discussions are served up with a side order of 'spectacular' swearing as chef Anthony Warner sets out to debunk the dodgy science behind fad diets and the myths pedalled by dubious celebrity nutritionists.
In his review, Yuandi Li says you can borrow his copy for a read that's 'wonderful, insightful, hilarious and downright effing rude'. Or you can get your hands on a new one. Perhaps slip it in the stocking of the next person to offer you a recipe for gluten-free stuffing this Christmas.
Buy this book from Amazon.co.uk
The death of expertise
by Tom Nichols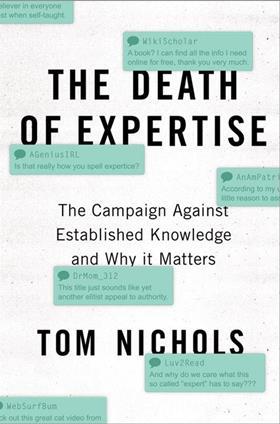 This book is more likely to make you throw your hands up in despair than laugh, but its topicality makes it one of our top picks this year. In it, Tom Nichols – a professor of national security affairs and former aide to the US senate – explores the diminishing public trust in expertise that has led to some extraordinary events in world politics over the last few years.
Emma Stoye says the book 'will serve as a comfort to other experts, including scientists who have worked hard to build their knowledge base and will no doubt empathise with Nichols'.
It is a fascinating, thought-provoking read, and there's a great interview with the author on June's book club podcast.
Buy this book from Amazon.co.uk
Inferior
by Angela Saini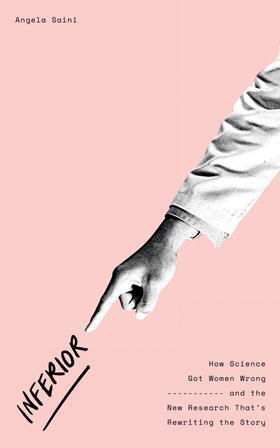 Brilliantly written and painstakingly researched, Angela Saini's account of gender science will make you think hard about the way men and women are viewed and treated by society. The author discusses the often flawed research on gender differences and questions the design of studies as well as their conclusions, tackling everything from female genital mutilation to the menopause and sex drive.
Jennifer Newton was full of praise: 'Saini's narrative is sharp, engaging and admirably tempered. She argues that science hasn't just let women down, it has failed them…Whatever gender you identify with, this book will make you question yourself as well as your peers.'
Buy this book from Amazon.co.uk
And then you're dead
by Cody Cassidy and Paul Doherty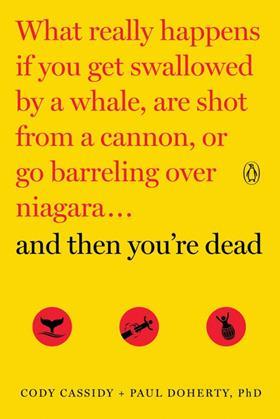 Ever wondered what would happen if you got bitten by 400,000 mosquitoes, stood in front of 190 decibel speakers or went for a swim at the bottom of the Mariana trench? Well, maybe not, but co-authors Cody Cassidy and Paul Doherty have. And they've written a book full of the most ludicrous death scenarios you could possibly imagine.
The subject matter strikes just the right balance between horrifying and humorous, and you're guaranteed to learn something new. Katrina Kramer thinks the authors delve into the grisly details 'with a good portion of black humour', and in a way that is accessible enough for younger readers or non-scientists to enjoy.
Buy this book from Amazon.co.uk
And don't miss…
The indisputable existence of Santa Claus
by Thomas Oléron Evans and Hannah Fry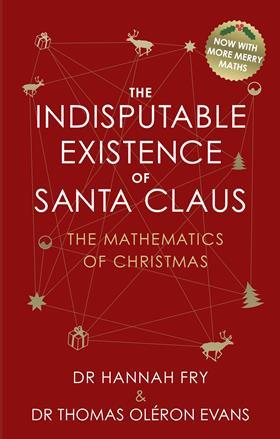 Technically this one came out last year (and got a great review), but it's been updated for 2017 with some additional material. Within its pages you'll find everything you need to know about the maths of Christmas, with chapters on everything from wrapping presents and cooking the turkey to using algorithms to write a brand new queen's speech. It's a perfect stocking filler or Secret Santa for the mathematically inclined.
Buy this book from Amazon.co.uk
Coming up in 2018
Our reading lists for next year are already filling up. Here's what we're reading for the Chemistry World Book Club. Why not read along with us?
More molecules of murder by John Emsley
Testosterone rex by Cordelia Fine
The Element in the room by Helen Arney and Steve Mould