An accomplished lineup of speakers will present at the New frontiers in synthetic chemistry conference co-hosted by AstraZeneca and the Royal Society of Chemistry in November
Following the success of 2019's inaugural conference at Burlington House in London, this year's virtual event aims to unite scientists with an interest in chemical synthesis under an industry–academia collaboration umbrella. Running 11–12 November, attendees at all career levels can explore innovation in molecular discovery, creative catalysis techniques and organic synthesis in general.
Enzymatic transformations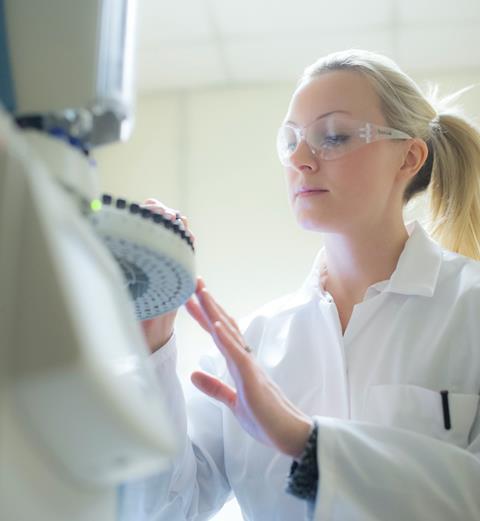 Royal Society of Chemistry (RSC) Harrison-Meldola memorial prize winner Elaine O'Reilly is an associate professor of chemical biology at University College Dublin. She began her independent research career at Manchester Metropolitan University before becoming an assistant professor of chemical biology at the University of Nottingham in 2015. There, she experimented with transaminase reactions using engineered bacteria that enabled the reactions to be performed in whole cells, work that contributed to a paper published in RSC journal Green Chemistry[1] in June.
The ability to develop designer catalysts with the desired properties is revolutionising chemical synthesis

Elaine O'Reilly
In her presentation Biocatalytic approaches to complex targets, O'Reilly will explain how the 'extraordinary selectivity associated with enzymes, coupled with easy access to designer biocatalysts with the desired properties, is revolutionising chemical synthesis'.
'It's this unrivalled selectivity that makes them extremely attractive catalysts for the synthesis of complex chiral molecules,' she says. 'The ability of these catalysts to operate under similar reaction conditions also means that it is possible to design multi-enzyme cascade reactions, where the product of one biocatalytic step becomes the substrate for the next enzymatic transformation,' she adds.
Tandem systems like these, says O'Reilly, can significantly reduce the number of synthetic manipulations, which avoids costly purification steps. It is this cost effectiveness that make the design of such processes attractive to industry. O'Reilly's research group is interested in biocatalysts and biocatalytic methodology that can simplify synthetic routes to high-value targets and overcoming the challenges that hamper the widespread application biocatalysts.
In her presentation, O'Reilly will explore some of her group's recent biocatalytic methodology developments. 'The purpose of my presentation will be to demonstrate how enzymes can help simplify synthetic approaches to challenging compounds.'
Making molecules for real world use
An RSC Hickinbottom award winner, Allan Watson was recognised for his endeavour to understand the mechanism of catalytic reactions and generate new approaches for making C–X bonds. After obtaining his MSc degree and organometallic methodology PhD at the University of Strathclyde, Watson moved to study natural product total synthesis at Princeton University in New Jersey, US.
Why is the way we access bioconjugate molecules so ineffective for scaled up production?

Allan Watson
Watson has been a reader in homogenous catalysis at the University of St Andrews, since 2018. He leads the Watson Group in solving catalysis problems using mechanism but with a focus on application.
He is a named author in 64 research papers and has presented at almost as many scientific gatherings since 2011. He presented at the ACS's 2017 spring meeting in San Francisco and the RSC's New frontiers in organic chemistry conference in 2016.
In his presentation Academic synthesis with applied purpose, Watson will reveal some of the molecules his group is making in the lab. 'I will talk about how we are making them and, perhaps more importantly, why we are making them,' he says.
The presentation will also discuss the potential anti-cancer properties of a set of molecules called aspidosperma alkaloids. 'Although the target of many total synthesis efforts over the years, there's little data to explain their properties or structure–activity relationships.
'I will explore the natural molecule coronatine, which has been touted as a potential herbicide lead in agrochemical research but, again, despite numerous total synthesis efforts, no data exists on the origin of its activity,' Watson adds.
Bioconjugates are large molecules used in central nervous system therapies, and Watson considers them key to chemical biology and drug research. 'Bioconjungates however, are currently not accessed effectively for exploration of biological properties,' he says.
'We make molecules to provide answers, and a key question to address is why the way this large molecule is being accessed is so ineffective for scaled up production,' Watson adds.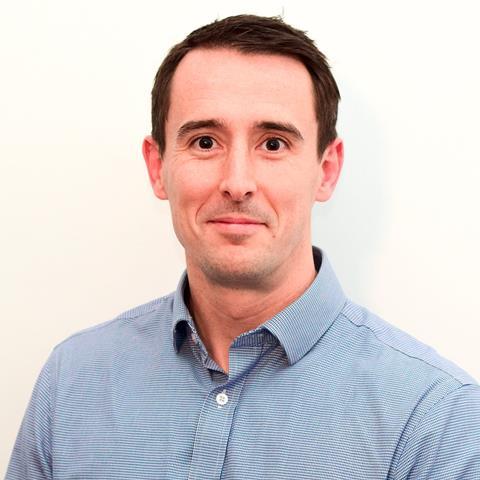 And finally, the wait ends
A transborylation technique that renders stoichiometric organoborane reactions catalytic is the theme of Stephen Thomas's presentation.Currently a Royal Society University Research Fellow at the University of Edinburgh, Thomas gained his MChem at Cardiff University and PhD at the University of Cambridge. With an RSC Hickinbottom award, a Thieme Journal award and a Pfizer green chemistry research award to his name, the Thomas Group investigates organometallic catalysis, synthetic methodology and mechanism.
Thomas's team uses non-precious metals to replace, and expand upon, the reactivity of traditionally used second and third row transition metals.
Turning organoboranes into catalysts – it's a different take on catalyst turnover

Stephen Thomas
In his presentation Catalysis using metalloid hydrides, Thomas will show how his group took half-century-old stoichiometric organoboranes and turned them into catalysts. 'It's a different take on catalyst turnover,' says Thomas. 'It means we will finally be solving 50-year-old challenges.'
Health store shelf science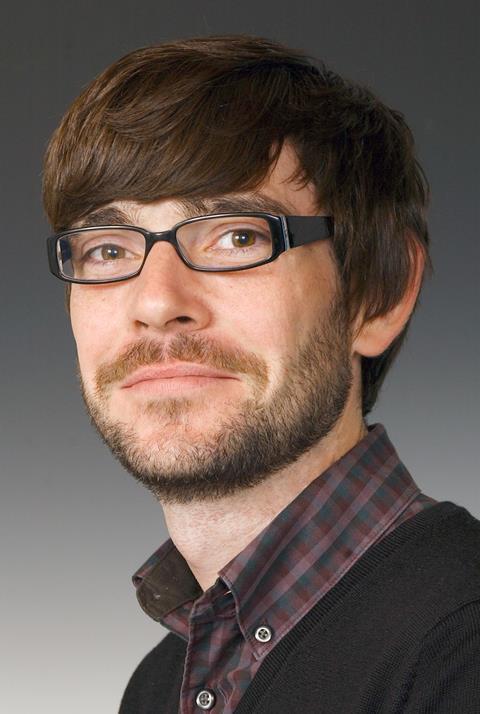 The philosophy behind Thomas's approach to catalyst selection is that 'if you can buy it in a health food store, you can use it in our chemistry'.
'This provides a limit to play within,' he explains. 'We try to remove the practical challenges of organometallic catalysis with first-row transition metals to make it as easy to use as palladium catalysis.'
In other work, the Thomas group has been exploring the use of organoboron catalysts. Organoborane use is popular and it was well-used before asymmetric metal catalysis, he explains.
'We want to be able to do catalysis with boron – whether asymmetric or not – and we are trying to get the reactivity of transition metal catalysts but using a different turnover mechanism for organoboranes, transborylation.
'Transborylation essentially relies on ligand exchange and redistribution – it's about controlling that redistribution so that we can control the rate and selectivity of that process.'
Registration includes access to the virtual conference, attendance at all discussion sessions and entry to networking forums. Tickets are available via the Royal Society of Chemistry website.
Speakers
Ross Denton – University of Nottingham, UK
Charlotte Griffiths-Jones – Astex Therapeutics, UK
Robert Phipps – University of Cambridge, UK
Stephen Thomas – University of Edinburgh, UK
Allan Watson – University of St Andrews, UK
Elaine O'Reilly – University College Dublin, Ireland

A global pharmaceutical company with a major UK presence. Our purpose is to push the boundaries of science to deliver life-changing medicines. The best way we can help patients is to be science-led and share this passion with the scientific, healthcare and business communities of the UK
View full profile