Probably every pharmaceutical industry scientist was inspired by a curiosity nurtured during their education. It is critical we don't lose that potential talent by failing to encourage or provide support throughout the educational years
Companies must invest in budding chemists by getting involved with Stem (science, technology, engineering and maths) outreach in schools and assisting young people as they set out on their career paths. What's more, these efforts must aim to nurture local communities, and help them to build a skilled workforce. At Arcinova, we are leading recruitment into Stem in the north east of England by implementing projects across the educational timeline, from primary school through to postdoctoral research.
The aim is to establish a dynamic future workforce that helps global pharmaceutical and biotechnology companies develop life-changing medicines. During my time heading Arcinova's outreach efforts, I've come to appreciate the resonance of igniting a curiosity for Stem in children and enabling young scientists to progress.
Typical eight to 10-year-olds have a stereotypical view of what a scientist might look like – think Einstein in a lab coat

Lee Boyling
Overcoming stereotypes
Our outreach activities with primary schoolchildren aim to instil the idea that a science career is achievable. Since the pupils we invite to our facility are typical eight to 10-year-olds with a stereotypical view of what a scientist might look like – think Einstein in a lab coat – it is fundamental that we break these stereotypes. We show them that being superhuman is not a necessity for having a career in science. It is important that children have the opportunity to visit real laboratories and learn that scientists are ordinary people with inquisitive minds. And because it can be difficult for children to envisage a scientific career if they lack visible Stem role models, companies can do their bit by encouraging colleagues to engage with local schools.
In 2018, a team from Arcinova engaged schoolchildren with Stem at the Bring it On exhibition through a series of creative demonstrations about drug development. The event was organised by a UK-based consortium which aims to to reduce the nation's engineering skills gap. The team provides hands-on experiences, carries out small experiments and gives pupils the chance to interact with a robot!
A Stem exhibition may be the first chance a child has to engage with the scientific method outside of the classroom

Lee Boyling
Between performances, Arcinova scientists talk to groups of children about drug development. They explain the chemistry underpinning drug development processes and outline the skills and qualifications they will need to cultivate to work in the pharmaceutical sciences sector.
Sharing our experiences and journeys helps children answer the questions they are asking. And a Stem exhibition may be the first chance a child has to engage with the scientific method outside of the classroom. From there they can begin to visualise a potential career pathway in the field.
Guiding students through education
As important as it is to inspire younger children, we must also support students through their secondary school education and to their final exams. For these students, our outreach projects provide a wider context to their current studies and support their future development. Often, this involves our experts introducing students to specific analytical equipment, such as mass spectrometers and nuclear magnetic resonance instruments – things they have only learned of in academic settings.
Apprenticeships enable young people to move into the workplace and ensure they receive appropriate training

Lee Boyling
It is an opportunity for students to meet scientists from various departments. It is also a forum in which to discuss education and career paths within the pharmaceutical industry. We want our outreach activities to spark conversations and provide a space in which budding scientists can gain first-hand advice on career path options.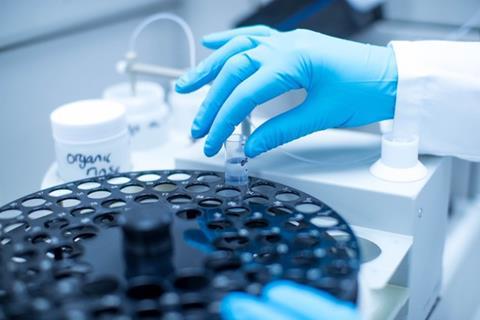 Through our work with older students, we have found that many young people do not want to go to university but still desire a route into science and technology-based careers. Apprenticeships enable young people to move into the workplace and ensure they receive appropriate training. Having recognised the growing interest in apprenticeships, we are developing several options at Arcinova. Through apprenticeships, we have been able to hire candidates with the capability, accountability and maturity to succeed. What's more, Arcinova has supported their personal development.
Encouraging graduates and early career researchers
While we envision our workforce becoming increasingly supported by apprenticeships in the future, the majority of people working in the pharmaceutical industry began their careers as fresh graduates with a variety of Stem degrees. At Arcinova, we hire graduates from a number of courses that each contribute a slightly different approach to problem-solving. We find our colleagues quickly pool their skills to find innovative solutions to pharmaceutical development challenges.
Training is still a vital part of their personal development, but many graduates move into industry with valuable experience already under their belts – such as previous work with biological drugs or real-time process optimisation. These highly trained graduates enable companies to move into new areas with more confidence, knowing that employees have the ability to learn and apply new skills and technologies for the benefit of the business and patients worldwide.
Many of our colleagues joined Arcinova upon graduation, and have flourished in the industry environment since. Our bioanalytical study director Elizabeth Linsley joined us as a University of Sunderland biomedical sciences graduate.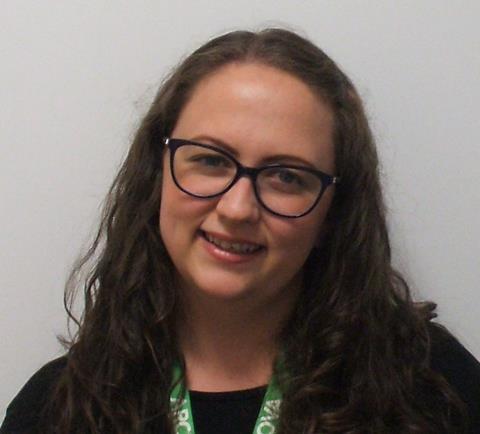 First a study coordinator, then a bioanalyst and then in bioanalytical quality control before her current directorship, she says: 'I like that the work within industry is diverse, and that you can start in one position and transition to different groups. You are not tied down to the same type of work for the rest of your life.'
We find that the researchers that have put in more time in academia have impressive skillsets, which are easily transferred to industry.
It is therefore critical that we encourage talented researchers like Zoë Wright to consider careers in industry. Having completed her postdoctoral research on novel antiviral treatments for influenza at the Scripps Research Institute in California, US, Wright joined Arcinova in 2018.
As our in-house isotope labelling chemist, Wright says she was attracted by the variety of work our sector offers, but also by being closer to the action. 'A lot of work in academia has effects that are only seen much further along the line. The work I am doing now enables me to apply organic chemistry every day to make drugs that are immediately tested.'
You must get yourself out there, even if you haven't graduated yet. We like to see proactivity as you finish your degree

Elizabeth Linsley
Wright emphasises the benefits of learning to understand the entire drug discovery and development process. 'As a research student, you will be working in a very niche area but a job in industry isn't limited to the chemistry you researched at university or PhD level. There are many roles for a scientist within the drug discovery and development process, from pharmacokinetics to radiolabelling and process development work. Your studies can feed into any part of the process and a science degree can lead to a large number of opportunities.'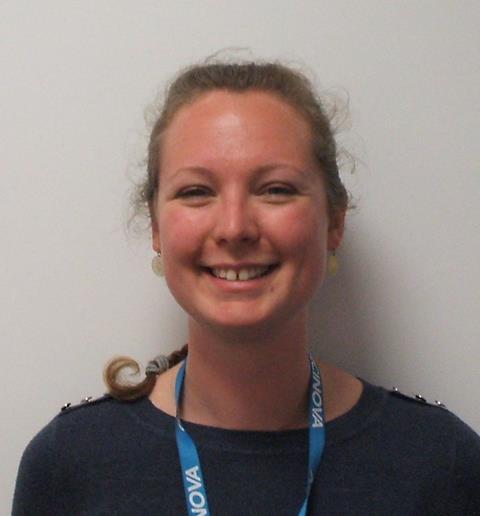 Reflecting on the skills that propelled them to early career success, Wright and Linsley agree on the importance of seizing new opportunities. This can be quite daunting to young scientists who are still building skills and taking their first steps in the sector. Nonetheless, there are excellent opportunities available, including the chance to join committees or support meetings through organisations such as the Royal Society of Chemistry and the European Bioanalysis Forum. Both organisations provide space to expand networks and develop a holistic understanding of the industry. 'You must get yourself out there, even if you haven't graduated yet. We frequently interview for new roles and we like to see proactivity as you finish your degree,' says Linsley.
Retaining talent and attracting staff from other regions
As companies nurture and aid the progress of scientists at every stage of their development, it is also vital to engage with our communities and retain scientists from the local area. The north east has an impressive hub of quality universities that train excellent graduates. A number of scientific companies collaborate on initiatives to highlight the region's wealth of science. We want to build on the scientific reputation of the north east, promote the benefits of working in this area and ensure students realise the full potential of rooting their early careers here.
Our focus on teamwork involves everyone in a process from start to finish, which enables us to learn extra skills

Zoë Wright
As an Arcinova colleague who is local to the Alnwick area, Linsley says 'Obviously I'm biased but this is a great area. People shouldn't have to move away for want of a job. It is important that people know that the jobs are here and that you can have a fulfilling scientific career in the north east.'
As the reputation of the region continues to grow, we are appealing to graduates from other areas. Wright joined Arcinova after living in London for her PhD and in San Diego, US, for her postdoctoral research. She now works on a variety of projects that require a breadth of understanding in chemistry.
'We work on many different projects and we're lucky to collaborate with global teams. Arcinova's focus on teamwork involves everyone in a process from start to finish, which enables us to learn extra skills outside of our area of expertise.'
The benefits of outreach to the pharma industry and society
Developing Arcinova's student outreach and employee retention efforts over several years has helped me understand the impact these projects have on company development. Commitment to Stem outreach programmes and encouraging graduate engagement are powerful ways to invest in tomorrow's employees. It helps create an enthusiastic workforce, with the appropriate motivation, training and understanding to make a positive impact on the pharmaceutical industry. Outreach also offers a unique opportunity to increase the scientific understanding in the general public.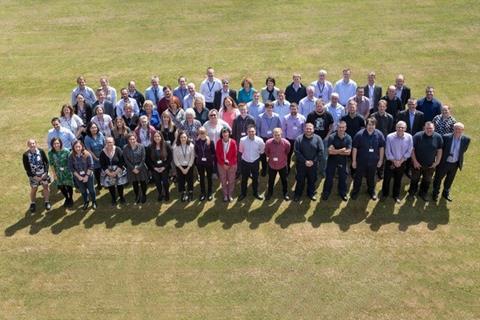 Our time is not wasted, even if the students we engage with do not pursue careers in drug development. We have been given the chance to spark conversations and answer questions about the industry's inside processes, and communicate the impact it makes, that are not commonly known. We pass on knowledge - such as how long it takes to progress a new drug to the market, and how much its development costs. Our industry affects everyone, and strong communication builds a trust in which society can continue to reap the benefits of medical innovation. It is therefore vital we take every opportunity to educate new generations and encourage understanding of our work.
As scientists, we remember every piece of encouragement and support that helped us succeed. It is vital that companies engage with communities and outreach activities. This is how to inspire the next generation of chemists and help young people into their first jobs in the industry. Arcinova will continue to support the ambitions of local schoolchildren, apprentices and graduates, and invest in our future workforce.
As more pharmaceutical companies get involved in outreach, we can collectively increase the number of skilled chemists working in the industry and prevent loss of realised ambition caused by a lack of opportunity.
Lee Boyling is strategic program management and study director, bioanalytical services at Arcinova
Molecule to cure. Fast. Arcinova- a Quotient Sciences business, is a multiservice contract development and manufacturing organization (CDMO) that serves pharmaceutical and biotechnology companies across the globe in developing their life changing medicines. The company, with decades of experience, combines agility with flexibility to provide an innovative approach to the development and manufacture of pharmaceutical products. Arcinova's ambition is to save our clients valuable time, enabling them to rapidly bring life-changing medicines to market.
View full profile
Welcome to our Voices in Chemistry collection
1

2

3

4

5

6

Currently reading

Inspiring and supporting the next generation of pharma chemists

7

8

9