Join Ian Kerman for this webinar about Dassault Systèmes' complete workflow for better and safer Li-ion batteries
Click the button below to register
and view a recording of the webinar
Join senior strategic technical specialist Ian Kerman for this webinar about Dassault Systèmes' complete workflow for better and safer Li-ion batteries
Lithium ion (Li-ion) batteries power modern society, providing the electricity for everything from cardiac pacemakers to electric cars. However, there are still significant design challenges to address, such as improving battery safety and extending its lifetime. The complex interplay of physics, chemistry and engineering required to successfully integrate a battery in a working system requires an understanding of how they operate at various time and length scales.
During this webinar, senior strategic technical specialist Ian Kerman showcases the modelling and simulation capabilities found across Dassault Systèmes to design better, safer and more efficient Li-ion batteries. Learn how Dassault Systèmes' end-to-end workflow can be utilized in various ways
By the end of this webinar you will have a deeper understanding of how:
Atomistic modelling can tie battery component performance to chemical structure
Collaboration across business units streamlines battery R&D
Unifying in silico atomistic studies with systemic battery models can predict the performance of new battery materials and cell design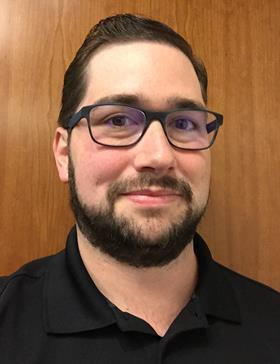 Speaker: Ian Kerman, senior strategic technical specialist at BIOVIA, Dassault Systèmes
Ian Kerman is a senior strategic technical specialist and leads the BIOVIA Innovation Center. In his 10 years with BIOVIA, Ian has supported a variety of industries with digitalizing their R&D workflows.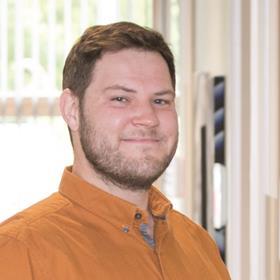 Moderator: Benjamin Valsler, digital editor, Chemistry World magazine
Ben is the digital editor of Chemistry World magazine, producing video and podcasts to accompany the magazine and website. Prior to joining the Royal Society of Chemistry, he was the producer of the award-winning Naked Scientists, making local and national radio programmes for the BBC, the Australian Broadcasting Corporation and Primedia in South Africa.

Dassault Systèmes, the 3DEXPERIENCE Company, provides business and people with virtual universes to imagine sustainable innovations. Dassault Systèmes provides best-in-class product development software applications, delivered on the 3DEXPERIENCE platform, enabling 3D Design, Engineering, 3D CAD, Modeling, Simulation, Data Management and Process Management. Its world-leading solutions transform the way products are designed, produced, and supported bringing value to over 220.000 customers of all sizes, in all industries, in more than 140 countries and our worldwide network of 12.600 partners provides customers with the best industry solution experiences.
Click the button below to register
and view a recording of the webinar