Synthia software is a computer-aided approach that efficiently searches possible pathways for target molecules to accelerate drug discovery.
This webinar presents an overview of Synthia including details on how it was developed and validated. The customised search functions, such as target selection, type of analysis, rules and filters, scoring functions and stop conditions, as well as result filters will be demonstrated in a live demo and an informative Q&A session will follow.
The sophisticated algorithms and expert database, comprised of more than 74,000 expert-coded rules, expedites finding viable pathways for synthetic targets.
Aimed at chemists involved in organic synthesis, medicinal chemistry, and/or pathway design of organic molecules, this webinar allows you to:
Discover how Synthia finds the most efficient sequences of steps, reducing time and costs, to generate the most relevant chemically-viable solutions
Learn how Synthia easily analyses tens of thousands of pathways for known and novel molecules against your search criteria
Find out how to set up a customised search based on your synthetic preferences, and view and sort reaction results
Understand how the software provides an unbiased approach while still allowing for chemists' intuition
Speaker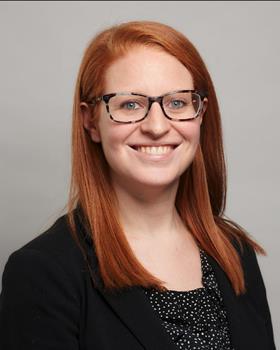 Emma Gardener, PhD Technical Application Scientist, Cheminformatics Technologies, MilliporeSigma
Gardener is responsible for the commercial licensing of Synthia, the revolutionary retrosynthetic design software.
She received her PhD in organic chemistry from Brown University under Professor Jason Sello where she worked on developing new methodology for synthesising antibacterial peptide natural products.
Prior to joining MilliporeSigma in 2018, Gardener was a senior scientist at Vitae Industries, a pharmaceutical technologies start-up in Providence RI.

Our purpose is to solve the toughest problems in life science by collaborating with the global scientific community – and through that, we aim to accelerate access to better health for people everywhere.
We provide scientists and engineers with best-in-class lab materials, technologies and services. With the 2015 combination of EMD Millipore and Sigma-Aldrich, we now have a broad portfolio of 300,000 products and an expanded global footprint.
We are dedicated to making research and biotech production simpler, faster and safer.

We collaborate with customers to solve the toughest problems in life science to accelerate access to solutions that improve health for people everywhere.