How employers are helping employees to gain new qualifications, including PhDs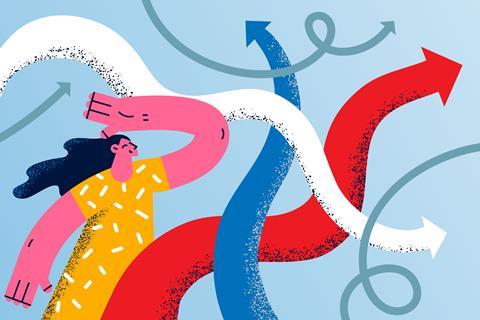 The traditional career pipeline takes chemists from university to industry, but in recent years the boundaries between work and study have become more porous. Now chemists are studying for all degree levels, including doctorates, without leaving their jobs. The path between education, research and work is no longer such a one-way street and this could be to the benefit of all.
Sellafield is an example of a company that is embracing a new relationship between study and work. In the past, it has had problems with graduate retention, mainly due to its relatively remote location on the Cumbrian coast in north-west England. The company tries to recruit locally. 'You're looking for people who you are going to invest in … and they're going to stay in the company,' says Sellafield environmental chemist, Emma Atherton. One way Sellafield does this is through its local degree-level apprenticeship scheme. 'We tend to take on between six and eight apprentices a year to do a chemistry degree, awarded by the University of Cumbria in Carlisle,' says technical manager John McQuirk. Most of those are recruited after their A-levels, but Sellafield has also taken on candidates with different degrees who want to retrain as chemists.
The apprentices come out with a foundation degree in applied chemistry after three years, and a BSc after a further two years. But opportunities to study are not restricted to apprentices. They are also available to employees recruited directly into technical roles. '[Employees] typically come in with a variety of qualifications,' says McQuirk. 'Virtually anybody who's in our business, certainly in analytical services … and of course, probably in the wider business as well, could have the opportunity free of charge to go and do a chemistry degree.' Atherton adds there are also opportunities for those at any level to study part-time for master's and even PhDs in areas of value to the business.
Masters of industry
Rather than fund part-time study, other companies are embracing advanced apprenticeships, which provide master's-level qualifications for employees wishing to specialise or learn new skills. Since the introduction of the apprenticeship levy in the UK in 2017, this has become a more attractive way to fund training or bring new areas of expertise into the organisation. The levy is payable by all employers with an annual wage bill of more than £3 million, at a rate of 0.5% of their total spend, on a use it or lose it basis. Master's apprenticeships for chemists include the University of Kent's programme in applied drug discovery and Queens University Belfast's programme in pharmaceutical analysis.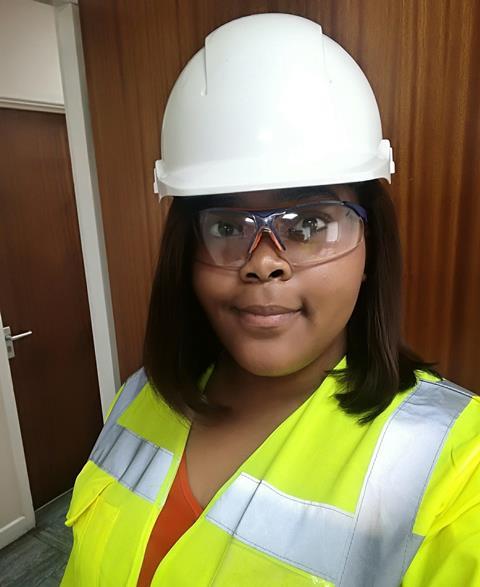 Data scientist Sherace Francis took this route to move into a new specialty at pharmaceutical company GSK. Trained as a chemical engineer, she worked in the chemicals industry before moving to a process engineering role with GSK. It involved a lot of modelling and she found she really enjoyed this part of the job. 'By happenstance, I met another chemical engineer who had just started a degree apprenticeship in data science within my company [and] I thought, that's something that I definitely want to do as well,' says Francis. Getting her manager on board was easy, convincing the department head a little tougher, but she eventually persuaded everyone and started her master's apprenticeship in 2020, which involved one day a week at Queen Mary University of London and training on the job at her company for the rest of the working week.
Francis didn't find going back to university too much of a culture shock as it had only been four years since her chemical engineering degree, plus she says, in the publishing-focused world of pharma 'you're just around that kind of academic environment anyway.' But she did find that she was part of a cohort from very different business areas – with many students coming from banking or computer science – and often had to explain the chemical side of her work to her professors.
Studying as an advanced apprentice with a company behind her did give her more clout with the university, making the student experience a little different from her undergraduate days. 'They meet you on more equal ground and I think that's a big benefit,' says Francis. She recalls a few issues with outdated course materials and lack of organisation that were quickly smoothed out after an email from GSK's apprenticeship manager.
Francis thinks she could have moved into data science without going back to study, though it may have taken a little longer to pick up all the skills. However, having the master's is important for the credibility it now provides her. 'The thing that it brought to me was the prestige of having that degree, because especially in the [pharmaceutical] community I'm working in, [they want to know] "what's your PhD? What's your MSc?" … your educational background brings a lot of validation to your voice.'
Francis also hopes going back to study will help her attain leadership roles within GSK and to further spread data literacy throughout the company. Her advice to others looking to do a master's apprenticeship is to make sure their employers really do give them the time they need to study: 'You will need all of it, because it's not easy to do a master's degree'.
Piloting PhDs
Traditionally, industry has sponsored PhD students to further advance the wider subject area and produce a stream of well-qualified PhDs to recruit, but a number of companies have now moved to run their own internal PhD programmes for their staff in collaboration with university chemistry departments. Chemist Avtar Matharu from the University of York says he often meets technical managers from industry without PhDs who have immense untapped knowledge. 'They've been there five or six years and they are experts, they are more knowledgeable than PhD students – it's capitalising on things like that.'
At York, Matharu, an expert in green chemistry, runs an EPSRC pilot doctoral training programme (DTP) which is attempting to harness that untapped talent. 'Often it is an academic requirement that may have prevented them from stepping onto PhD study, or alternatively, it could have been a personal barrier, whether it be financial, health or family,' explains Matharu. 'It's now giving them an opportunity.'
The Mobility DTP in Leadership and Excellence in Circular, Resource-efficient, Sustainable Manufacturing, running from 2020–2026, is one of a number of pilot programmes aimed at widening participation in doctoral training for those already in the workforce. By providing industry chemists with PhD opportunities the EPSRC also hopes to provide wider economic pay-offs by supporting industry to increase its R&D spend.
This is centred on the student, first and foremost
The York scheme is run with 15 stakeholders, both large and small chemical companies, including Croda, Johnson Matthey, Unilever and Reckitt, all with an interest in improving sustainable manufacturing in their varied sectors. The difference from some other industry-based PhD programmes is that the students are still employed at the company, but work full-time on their PhD.
The key to the programme is a unique person-specific doctoral learning contract between the company, student and academic supervisor. 'By doing it that way, it tells us that the line manager is fully supportive, because they can see the need for that PhD study,' explains Matharu. Each project is designed by the student to investigate an industry-relevant problem and only once an idea is formed is the most suitable supervisor brought on board. 'This is centred on the student, first and foremost, and not the academic,' adds Matharu.
The programme has also been designed to allow for an appropriate work–life balance. With a conventional PhD, rightly or wrongly, there is some expectation that a student should be prepared to engross themselves in their research, to the detriment of other parts of their life. But the York programme has been very clear about the expectation to work a regular working week in its learning contracts, explains Matharu: 'These are mature people that have partners, they have family [responsibilities], and we don't want to disrupt that dynamic, that's really important to us.'
It is still early days, and Covid has slowed recruitment onto the programme, but so far Matharu has been very impressed with the industry students. 'The big difference is their independence and time management. [They are] very focused … they are very quick starters. They know what they want to do,' he says. 'When it comes to detailed scientific discussions, that often becomes a challenge, but that's all part of the PhD learning process.'
I can drive my research towards the applications we are looking for
Commercial advantage
One current York PhD student who was eager to become part of the pilot is Rashmi Deshpande, a senior scientist at Anaero Technology, which manufactures anerobic digesters for producing biogas from waste. Deshpande completed her biotechnology degree in India, but for financial reasons did not have the opportunity to continue studying for a PhD before coming to the UK. She read about the pilot online and thought it was the perfect opportunity to do the PhD she had always wanted to do. 'This meant that I could use my experience in addressing challenges in my field of work,' says Deshpande.
Deshpande is now one year into her project to explore using lower-grade agricultural waste for anaerobic digestion and producing high-value chemicals out of the process as well as bioenergy. Her company was supportive and hopeful that her work would eventually provide new commercial opportunities that it would not have had the capacity to pursue otherwise. Unlike sponsoring a conventional PhD student, Deshpande was better placed to know all the practical challenges that the company would face. 'I can drive my research towards the applications we are looking for,' she says.
Having firm plans at the outset has given Deshpande an advantage over other PhD students in her group at York: 'that is what experience does, it gives you an edge,' she says. Though that's not to say she hasn't experienced challenges. Having been away from academia, 'there are some techniques which I didn't know, which I had to learn from scratch … and also coming back to academia, the writing is different, it had been a while, but it's good to be back!'
The investment her company has made in her studies seems to be paying off. 'With the techniques I've learned, especially with the extraction of oils from agricultural residues, my company [has] already asked me to start exploring [commercialising it].' She hopes in the future she may even be able to set up a whole new department.
The York DTP pilot has four more years to run but Matharu is confident of its benefits. 'It's new, it's innovative [and] it's a game changer,' he concludes. It's likely to be the first of many new ways for chemists in the workforce to keep learning.
Highlighting different routes into science
1

2

Currently reading

Work or study… or work and study?

3

4

5