Chemical and pharma industry is built on collaboration that draws on a wide range of expertise to develop innovative materials, compounds and components
Fuelled by the expanding global population, the World Economic Forum expects demand for chemicals and materials to quadruple by 2050. To meet the growing need for sustainable approaches to chemical synthesis and manufacturing, industry is opening its doors to new ideas. Increasingly, companies within the chemicals and pharmaceuticals sectors are relying on R&D from outside sources. As such, the previously closed world of chemical manufacturing is becoming less reserved, with innovation evolving into a more open and collaborative procedure.
New approaches to collaboration within chemical development are driven by the realisation that working together is essential to catalyse innovations, and provide a competitive edge. At Umicore Precious Metals Chemistry (PMC), we know how important collaboration is to industrial success. We draw on decades of collaboration experience to help diverse industry partners – including the oxo-alcohols sector – develop innovative approaches to sustainability and drive drug R&D.
Cooperation
It is estimated that 80% of all chemical commodities are passed on as semi-finished products to other branches of industry including automotive, pharmaceutical and microelectronics.[1] Serving high-value chemicals to these sectors is notoriously costly, lengthy and, in some cases, unsustainable. To help the chemicals industry meet tomorrow's needs, innovation models that offer partners the benefits of sharing risks and profits are needed. While collaborative innovation can bring many benefits, it can also create tension over intellectual property (IP) and trust.
Sharing key IP can mean greater potential to co-develop breakthrough products and processes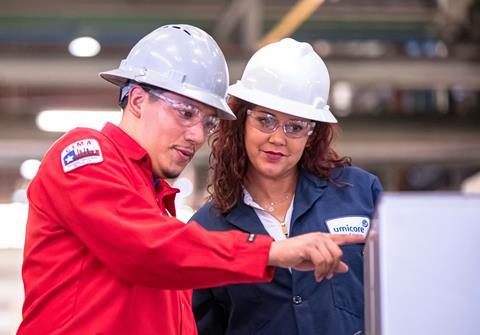 Whether optimising a process, deriving new synthetic routes or producing a new formulation – chemists constantly invent and generate new IP that is vital to downstream customers. Recent research shows that patented products and processes account for between 80 to 90% of sales within the pharmaceutical and fine chemicals industry.[2] Historically, emphasis on IP fuelled a culture of secrecy in R&D. However, in sharing key IP through multi-company collaborations, there's potential to co-develop breakthrough products and processes.
Since 2010, Umicore PMC partnerships have underpinned a portfolio of advanced metathesis and cross-coupling catalyst technologies. The PMC division has also formed industry partnerships with key companies within performance materials, electronics and pharmaceutical sectors. With these collaborations, Umicore PMC gained insight into the pragmatic co-creation and efficient sharing of relevant IP. We've developed new chemicals from renewables and uncovered sustainable synthetic routes for important pharmaceutical ingredients. For innovation like this to continue, collaboration and co-operation is vital.
Communication
Good communication channels are essential for instilling confidence between partners. Once trust is established, goals are achieved effectively. Our longstanding collaborations with key oxo-alcohol manufacturers is a case in point. As fundamental starting materials for manufacturing solvents, paints, adhesives and plasticisers, oxo-alcohols are prepared via a hydroformylation reaction using rhodium-based catalysts. At around £227,000 per kilogram today, this process uses several tens of kilograms of rhodium is a significant pain point for stakeholders. Efficient catalysis, and recycling methods, are very important to these industries. Because our catalysis and metal recycling experts maintain such close relationships with industry partners, we are able to tailor a portfolio of high quality and safe hydroformylation catalysts.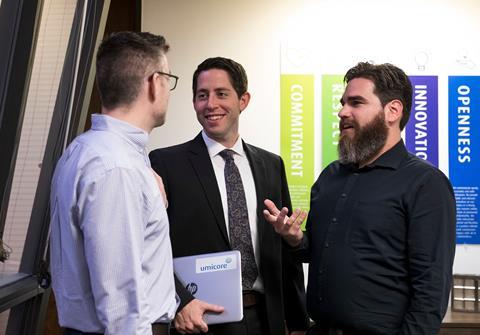 Combined with the high-efficiency recycling technology we use – which we believe is capable of recycling more rhodium metal than any other existing recycling technology – we provide a high-value cost effective service to our customers. The pursuit of more sustainable and environmentally conscious manufacturing processes for performance chemicals prompted one customer to use metathesis technologies to valorise non-edible feedstock in the cost-efficient synthesis of renewable chemicals.
Working within European Multilevel Integrated Biorefinery Design for Sustainable Biomass Processing – one of the EU's largest co-funded R&D projects – we demonstrated that renewable chemicals manufacturing is not only technically viable but cost-efficient at an industrial scale. And, the methods that emerged from the collaboration provide the chemicals with more properties than oil derivatives. Close collaboration between multiple partners, open communication and efficient project management underpinned the innovation.
Coordination
One elegant synthesis pathway using a proprietary Umicore PMC palladium cross-coupling catalyst for an active pharmaceutical ingredient involving a cross-coupling reaction on a difficult substrate demonstrates important scale-up phase aspects. With the active ingredient of the drug having successfully passed approvals and set for launch, an independent contract research organisation was engaged to troubleshoot the process and confirm the catalyst's superiority among a broad panel of cross-coupling technologies. Industrialisation is set to begin upon its completion.
The drug's originator – a company based in Asia – selected two contract manufacturing organisations (CMO) in different regions of the world to manufacture the active ingredient. This configuration demanded meticulous coordination between Umicore PMC and both contract manufacturing organisations, as well as with the originator. Strong coordination ensured the CMOs quickly mastered the chemistries involved in the synthesis and underpinned a robust supply chain between Umicore and the CMOs for the catalyst and its key starting materials. We planned and implemented a seamless transfer – and qualification – of production at our most appropriate manufacturing sites for these customers.
Constant communication helped us all plan the right production volumes at the right time, as well as address the palladium recycling to make the process more sustainable and cost efficient. That close coordination allowed for the successful and timely launch of a new drug, backed up with a robust and efficient manufacturing process – translating to a cost-effective solution delivered at the most relevant time.
Let's co-create
To succeed in increasingly demanding markets, vendors must strengthen their competitive position by thoroughly understanding and serving the needs of the customer – whether asked for or unrequested. At Umicore, our customers benefit from our comprehensive range of services and offerings and our deep understanding of their businesses and challenges. Rather than working only with businesses that occupy the next step in the value chain, we create an ecosystem of partners that collaborate to deliver better and more sustainable results for the customers.
Our philosophy is simple – working together brings out the best in us all. Visit the Umicore PMC Website to learn more about how we work with our customers and partners to ensure every project meets their expectations.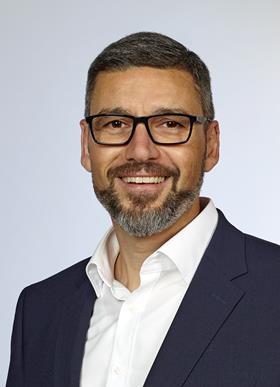 The author of this piece is Volker Raab, director of global business homogeneous catalysts at Umicore PMC.
References
1. S Marcinowski, Comput.-Aided Chem. Eng. 2006 (DOI:10.1016/s1570-7946(06)80020-9)
2. Jan Friese et al., J. bus. chem., 2006 3, 42-48.

Umicore is a global materials technology and recycling group. It focuses on application areas where its expertise in materials science, chemistry and metallurgy makes a real difference. Its activities are organised in three business groups: Catalysis, Energy & Surface Technologies and Recycling. Each business group is divided into market-focused business units offering materials and solutions that are at the cutting edge of new technological developments and essential to everyday life.
Collaborative chemistry
1

2

3

Currently reading

Catalysis and chemical bonds that make us stronger

4

5