Stephen Hanessian, Simon Giroux and Bradley L Merner
Wiley
2013 | 794pp | £65
ISBN 9783527319640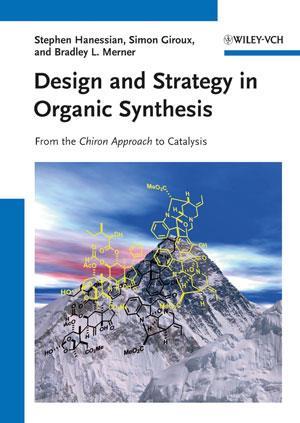 Last year, Stephen Hanessian published a review detailing his laboratory's total syntheses of a diverse array of natural products over nearly half a century.
This review placed particular emphasis on the 'chiron approach': the use of homochiral starting materials to access enantiopure natural products. The review was distinguished by great didactic clarity and anyone who appreciated it at the time will be pleased to hear that the same approach has been brought to bear in Design and strategy in organic synthesis.
In this comprehensive treatise, a much wider range of total syntheses from many different laboratories is used to exemplify different approaches to synthetic design. The syntheses are grouped by type of starting material (amino acids, carbohydrates, hydroxyacids, terpenes etc) and another section highlights total syntheses chosen due to their back-to-back or very close publication, with attendant commentary on collaboration and competition in total synthesis. Indeed, the book has a significant philosophical element to it, with the authors expounding the merits of the 'Sinatra' (I did it my way) and 'Nike' (just do it) approaches, among other things.
The coverage of total synthesis literature is impressive, encompassing a broad sweep chronologically, geographically and chemically. The book draws inevitable comparisons with Kyriacos Nicolaou's Classics in total synthesis series, Tomas Hudlický's The way of synthesis and Erick Carreira's Classics in stereoselective synthesis. It is distinguished from these others by its specific focus on chiral pool starting materials (along with comparisons with asymmetric catalysis where appropriate) and its choice of exemplary total syntheses.
For those who already own the other titles, this book would be a good complementary purchase. The strong pedagogical emphasis, as well as the level of detail and sheer quantity of examples, render this an important addition to any organic chemist's bookshelf.
Purchase Design and strategy in organic synthesis from Amazon.co.uk