Due to the growing demand for environmental protection, the latest generation of pesticides have the complex task of guaranteeing maximal crop yields without impacting food safety or damaging the environment. As a result, there is an increasing need for thorough analysis and identification of dangerous pesticide compounds.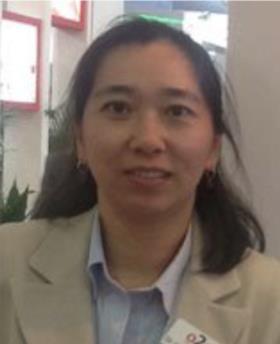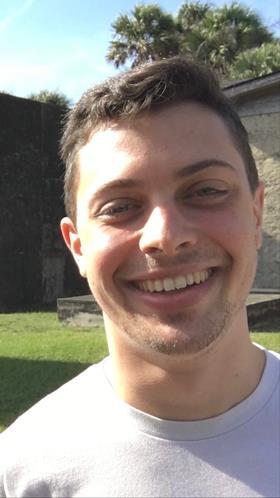 Traditional pesticide analysis is a notoriously time-consuming task, with the more rapid alternative – testing for multiple pesticide analytes using individual neats simultaneously – often leading to mistakes and damaging the credibility of the analysis.
Dr. Ehrenstorfer, a leading producer of pesticide reference materials, has addressed the need for reliable multi-component chemical screening with the development of their innovative Smart Solutions™ PestiMix Kits, a world first in the industry.
These PestiMix kits are mass screening and spiking method-validation products that combine 745 analytes for liquid chromatography (LC) and 431 analytes for gas chromatography (GC) in just five ampoules, offering the largest mix of pesticide analytes on the market. It takes three minutes to create a single solution of up to 745 analytes at 1ppm and calibration can be carried out in just 30 minutes.
Hui-Chen Stavros and Elliott Williams, two members of the LGC facility in Charleston, which was responsible for the development of this unique tool, reflect on the key moments that sparked its inception and discuss how it can address challenges in the pesticide industry.
Could you provide your insights into the modern pesticide industry?
EW: We consider the industry as an ever-evolving organism. There are always new products being developed that bring a new range of analytes to deal with – and it's all fuelled by innovation and hard work from start to finish.
HS: Today, pesticides are the most effective way to control insects and parasites, with farmers depending heavily on synthetic chemical pesticides. However, the use of pesticides has a huge impact on the environment and the health of animals and humans. It is quite a challenge to keep the balance between pesticide management and crop yield.
Regulatory changes within this industry have surely added many challenges to testing labs. Can you outline why reference materials are key to this market?
HS: Reference materials, also called control standards, are used to check the quality and tractability of products, to validate the instrument methods or calibrate the instrument.
The reference material will ensure the accuracy and comparability of analytical data, regardless of application. This is extremely important to food safety and environmental testing.
"Ehrenstorfer quality" is considered one of the foundations for Dr. Ehrenstorfer products, but how vital is quality in reference materials?
EW: Quality is one of the most important things for any company in this industry, and having a reliable basis to quantify or qualify your data is paramount for analytical testing. Our quality policy is to meet and exceed the expectations of our clients' objectives and standards, ensuring we are accredited to achieve excellence.
What challenges would you say testing labs face on a daily basis?
HS: From the food safety point of view, the extraction of different matrices is the first challenge for the testing lab. A lack of appropriate reference standards or the detection limit of the instruments, especially water samples for the environmental testing lab, can also be challenging.
EW: I'd add to that that one of the main challenges is probably the ever-growing catalogue of materials that analytical labs have to test for – each of these materials has its own challenges that have to be met in order to ensure quality and safety.
Where was the gap in the market that you wanted to address?
EW: It was really hard to find a large stable mix of multicomponent compounds. I mean, the LC PestiMix kit is 745 compounds – that's unheard of! Most compounds you find have four or five compounds in a mix, so this really did innovate in this space. Not many companies are willing to put forth the effort to make such a large mix. It's definitely a daunting task and we don't have very many other products in our product line that match this. But as we've learned, it is possible so we're definitely trying to reach out.
What was the 'Eureka Moment' that triggered the inception of the first Smart Solutions™ PestiMix Kit?
HS: In early 2017, we received an order of 30 custom pesticide mix solutions. The most efficient way to verify the concentration of products was to compare them to independently prepared calibration standards. Based on the need of the Quality Control (QC) department, we decided to combine some of the mix solutions and that is what became the first generation of LC mix solutions, with over 500 compounds. At the time, the solutions were only used in-house. However, with the increase of custom solution requests, we felt it was the correct path for the QC department to design the calibration solutions.
EW: Yes, and then PestiMix arose from the need to keep up with production. It was not feasible for us to continuously run hundreds of different check standards for everything, it was just eating up time. We started by just combining a couple of solutions and little by little it built up to a larger entity. Suddenly we were like 'Oh, we've got something!' and it just took off from there – I think that was the 'eureka moment'.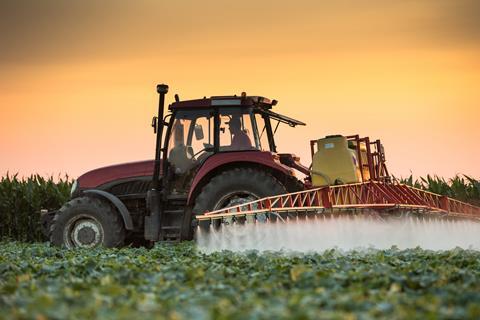 Which industries do the PestiMix kits have applications in and what challenges do they help to solve?
HS: Both food safety and environmental testing are the main market for PestiMix, with the main drive being to meet regulations and save a lot of time – with more than 1000 analytes combined in these two kits.
EW: Yes, our primary goal was to facilitate food testing, but I can definitely see PestiMix being applied in a multitude of other areas, like water testing too. Inaccuracy and inefficiency are the main challenges in these industries. And, with PestiMix being incredibly fast, very accurate and very stable, many industries can see huge benefits in workflows and lab routines.
Can you talk about the technical approach your team used to develop PestiMix?
EW: We already knew what compound classes worked well with others, and as we combined them, we realised what would and wouldn't work together. Over nearly four years, we took bits and pieces of information as we got it and used it to take on our current approach.
HS: We were developing methods for our newly purchased LC/high resolution mass spectrometry (MS) instrument. The instrument has a high-power resolution and the ability to separate a larger set of analytes. We put all the samples – at the beginning it was 500 analytes – to test if we could see all of them at one time. So that was our first approach, but like Elliott said, it took a long time to process and tweak this data.
You have also launched your new Smart Solutions v400 GC PestiMix Kit. Can you tell us what sparked this evolution from the original kit? How does it differ?
HS: The v400 GC PestiMix kit is designed for analytes that are more suitable to run by the GC/MS analytical technique due to their compound classes and solubility. The original PestiMix is more applicable for LC/MS analysis. Similar to the approach of LC PestiMix, the QC department also developed the GC PestiMix with the same idea. Again, it was actually the QC calibration standard in-house, then it was modified into a marketable product.
if there's a need in other markets, such as the growing cannabis market, we can probably tackle it – we will definitely try
With every success story there are challenges, can you tell us about any moments during the process where you felt disheartened? Any times you had to go back to the drawing board?
EW: There were so many times we had to go back to the drawing board. We had failed solubility fields and stability cross reactions were just everywhere. You'd be going down a list of data and you start seeing trends of entire compound classes – you just have to pull back out of that mix, start over from scratch and carry forward. There were a lot of issues, but over time it built up into something that you knew was going to happen and something you could account for a little bit.
In your opinion, what do you feel is in the future for pesticide testing? And how will Dr. Ehrenstorfer support this?
EW: I think as more and more pesticides are used; we're going to see a growth in the catalogue. If there's a need in other markets, such as the growing cannabis market, we can probably tackle it – we will definitely try. In the future, we would like to continue adding to our kits to meet the expectations of our key markets– ultimately, our offerings will grow with these markets and grow to others. Only time will tell.
HS: Yes. We are always developing new compound lists, including pesticide metabolites. Another key aim for the future is to increase the stability of current shorter shelf life solutions.
About the authors

Since 1975, Dr. Ehrenstorfer™ has led the way in producing pesticide reference standards. Today, our portfolio has expanded to adapt to changing regulations and technology as we support your needs for high quality reference materials for food and environmental analysis.
View full profile
Welcome to eureka moments
1

2

3

4

Currently reading

PestiMix: tackling the pesticide problem

5