What were the bigger stories? And how did the industry fare overall?
It may have been a relatively quiet year in terms of mergers and acquisitions, but the pharma industry nonetheless made plenty of headlines in 2012.
Arguably, the worst, from a PR point of view, concerned transparency. Critics have been accusing companies of burying bad data from clinical trials for years. In 2012, the issue came to a head. The accusation is that while positive trial results are published, and even trumpeted in press releases, those that show a potential drug has no effect or – worse – adverse effects are unlikely to ever see the light of day.
Dark matter
Roche came in for significant stick over its reluctance to release all the trial data for oseltamivir (Tamiflu) – which governments stockpiled in vast amounts around the swine flu pandemic of 2009 – amid concerns that its effectiveness has been exaggerated. The company promised to release the complete data set back then, but still has not done so. The British Medical Journal (BMJ) is among those demanding the data be released, even launching an 'open data' campaign. Roche announced at the end of November it would discuss releasing the raw data.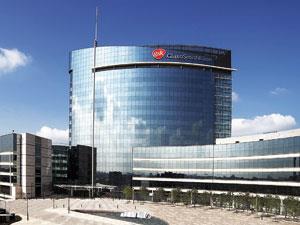 The wider industry is taking note. For example, GlaxoSmithKline – which also faced stinging criticism in the past over burying trial data on rosiglitazone (Avandia) – supports the BMJ campaign, and announced in October it would start to make detailed, anonymised, patient-level data on both marketed and failed drugs available to scientists.
The European Medicines Agency (EMA) has also stated its commitment to more widespread proactive publication of trial data post-approval, and is looking at how this might best be done. The European Federation of Pharmaceutical Industries and Associations (EFPIA), a trade body, has given its support, despite reservations about the EMA's decision also to release preclinical data, which could conceivably be used by generic competitors. EFPIA director general Richard Bergström said: 'It is important that the general public trusts regulatory agencies to be independent, and the pharmaceutical industry to do the right thing.'
Staying with clinical trials, the European commission has proposed a new regulation to create a more competitive environment for medical research in Europe. Essentially, it would simplify and standardise clinical trial administration. This is much needed – the commission estimates that from 2007 to 2011, the number of trials in Europe fell by a quarter – partly because of the sheer complexity of carrying out trials across different member states. '[It] gives us a unique opportunity to simplify and standardise the EU environment for conducting clinical research that, if we are ambitious, could enhance the development of medicines, while ensuring patient safety is protected,' said Stephen Whitehead, chief executive of the Association of the British Pharmaceutical Industry (ABPI), in a statement.
And Roche hasn't just been getting it in the neck over Tamiflu – it's also been slammed by the EMA for failing to handle adverse event reports correctly. The UK regulator, the Medicines and Healthcare products Regulatory Agency (MHRA), reported in June that up to 80,000 potential adverse events had not been properly assessed. Although the 15,000 deaths in these cases may or may not have been drug-related, the EMA has started an infringement procedure against the company that could lead to a fine of up to 5% of its annual EU turnover – CHF640?million (£430?million), based on 2011 figures.
Out of site
2012 may not have brought the level of big pharma site closures that have been all-too-common in recent years, but there was nonetheless plenty of bad employment news. Particularly badly hit – again – was AstraZeneca, which announced plans to cut a further 2200 R&D jobs. It also said it would 'virtualise' its neuroscience research, with a team of 40–50 Astra scientists carrying out development work externally with academic and biotech partners.
Many smaller operations are losing significant tranches of their workforces, too. US biotech Alnylam, for example, slashed its workforce by a third to finance clinical development. Another US biotech, Targacept, went even further, closing its labs entirely to conserve capital after an ADHD trial failure.
The cost of care
Meanwhile, austerity measures implemented by national governments to mitigate the effects of the global economic crisis are biting. After decades of growth, spending on health in the EU has fallen for the first time since 1975, according to a report from the Organisation for Economic Co-operation and Development and the commission. While the pan-EU drop was 0.6% in 2010, from an average annual growth of 4.6% in the previous decade, the reductions were much more stark in countries worst hit by the economic crisis – in Greece, it fell by nearly 7% in 2010, compared to growth of almost 6% a year in 2000–09. There is a real risk this decline in spending will have a long-term effect on healthcare outcomes, the report cautions.
The long-standing gripe of industry that governments are unwilling to pay for the newest medicines in a timely fashion continues. A report from the UK Office of Health Economics predicts that spending on the newest medicines will rise by barely more than 1% a year for the next three years, yet over that period the National Health Service (NHS) is projected to save nearly £3 billion as large-volume medicines lose patent protection. Whitehead told the ABPI's annual member conference in November that the UK remains one of the slowest to adopt new drugs after approval, despite prices being lower than in many other countries. 'The pharmaceutical industry has long recognised its social contract with the NHS,' he said. 'This contract has broken down, new medicines are not being adopted despite stringent assessments of value, and patients are not getting the best treatments.'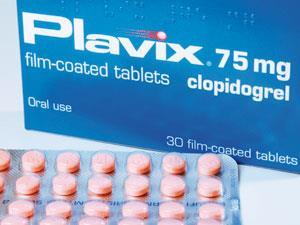 With the 2012 expiry of patents protecting several big selling drugs, there are indeed big savings to be made by healthcare providers. One of the biggest sales drops was – as expected – for Sanofi's blood thinning agent clopidogrel (Plavix), sales of which have plummeted by 70% from $9.3 billion (£5.8 billion) in 2011. According to research company EvaluatePharma, drugs rolling off the patent cliff in 2013 represent annual sales of $29 billion (compared with $67 billion in 2011 and $40?billion in 2014) with more than two thirds of those sales likely to head the way of the generics companies. Interestingly, only half of the top 10 (see table) are small molecule drugs – mirroring the move towards biologics. The biggest seller, Lilly's duloxetine (Cymbalta), is at number 17 on the global sales list, and the only one in the top 20.
At the other end of the product lifecycle, a number of first-in-class drugs were given positive opinions by EMA. Dapagliflozin (Forxiga) from AstraZeneca and Bristol-Myers Squibb is a diabetes medicine that acts through a novel mechanism – it inhibits sodium-glucose co-transporter 2 (SGLT2), a hormone that acts in the kidneys to promote the reabsorption of glucose into the bloodstream.
Spanish company Almirall's linaclotide (Constella) is a synthetic peptide that is the first drug designed to treat irritable bowel syndrome to be approved in the EU. Another condition affecting the intestines – short bowel syndrome – can now be treated with drugs for the first time, after the approval of Nycomed's teduglutide (Revestive). And ivacaftor (Kalydeco) from Vertex can improve lung function in cystic fibrosis patients.
Europe's first gene therapy medicine was also given the go-ahead. UniQure's alipogene tiparvovec (Glybera) has been approved for the treatment of patients with the rare disorder lipoprotein lipase deficiency, which is caused by a defective gene. The therapy uses a viral vector to carry the gene for the missing enzyme, which is then expressed in the muscles, preventing recurrent attacks of pancreatitis.
Manufacturing problems continue to cause concern, with perhaps the worst case being that of New England Compounding Center in Framingham, US. The Food and Drug Administration (FDA) found filthy conditions in the plant after nearly 500 patients across the US developed fungal meningitis – 36 of whom later died – from spinal steroid injections formulated there. Ranbaxy continues to suffer problems with its generic atorvastatin. Last year, it had to bring in drugs made by other manufacturers to take advantage of its 180-day exclusivity period following the expiry of Pfizer's patents. In 2012, it was forced to withdraw batches of its own products because of tiny glass particles.
The EMA has responded with a plan to deal with supply shortages after manufacturing problems are identified. Actions include improved information sharing and encouraging industry to improve its continuity planning.
But 2012 wasn't all doom and gloom. PricewaterhouseCoopers (PWC), a UK consultancy, predicts that although the next few years still look bleak, the decade to follow could bring a 'golden era of renewed productivity and prosperity' for the pharma industry. The 'Pharma 2020: from vision to decision' report explains that while the tools to develop new medicines are materialising and demand for products is increasing, major economic and operational challenges remain. 'Many of the conditions that will determine what happens in 2020 are already in place,' says PWC's global pharmaceutical and life sciences leader Mike Swanick. 'Pharmaceutical companies that survive the difficult transitional period in the coming years can be in a position to prosper in 2020 if they are willing to prune their pipelines and make tough decisions to address rising customer expectations, poor scientific productivity and cultural barriers.'
Top-10 selling 2013 pharma patent expiries
1 Cymbalta (duloxetine), Eli Lilly, depression and pain
2 Avonex (interferon beta-1a), Biogen Idec, multiple sclerosis
3 Humalog (insulin lispro), Eli Lilly, diabetes
4 OxyContin (oxycodone), Purdue Pharma, pain
5 Rebif (interferon beta-1a), Merck KGaA, multiple sclerosis
6 Aciphex (rabeprazole), Eisai/Janssen, acid reflux
7 Xeloda (capecitabine), Genentech, cancer
8 Procrit (epoeitin alfa), Janssen, anaemia
9 Neupogen (filgrastim), Amgen, neutropoenia
10 Zometa (zoledronic acid), Novartis, hypercalcaemia in cancer