2015 saw the pharmaceutical industry clash with lawmakers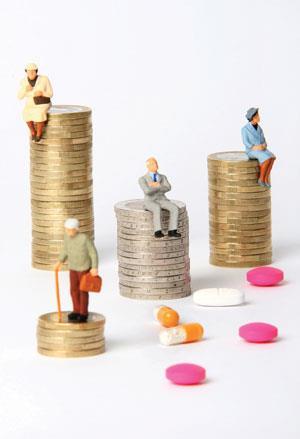 Price wars
Pharmaceutical pricing has been a hot topic in 2015, with the drugs bill continuing to rise as costly new treatments reach the market. Half of the current top-20 biggest selling drugs are now expensive biologics – including the top two, AbbVie's monoclonal treatment for autoimmine dieseases Humira (adalimumab) and Sanofi's insulin product Lantus (insulin glargine). But in third place is a small molecule drug, Gilead's Sovaldi (sofusbovir), which can cure hepatitis C. At a cost of $84,000 (£56,000) for a course of treatment, it sparked much debate about what it is appropriate to charge for revolutionary new drugs, even those like Sovaldi that eliminate the need for further expensive treatments in future. For hepatitis C, these can include liver transplants and cancer therapies, so they are not insignificant.
The negative headlines were led by the price-gouging tactics of Turing Pharmaceuticals. A month after acquiring US marketing rights to the toxoplasmosis treatment Daraprim (pyrimethamine) from Impax, it jacked up the price from $13.50 a tablet to an eyewatering $750. The drug's patent is long expired, but by taking full control of the supply chain, Turing effectively prevented generic competition, as rivals cannot source product to run the comparative studies required by regulators.
Various other companies have tried similar tricks, including Turing's chief executive at his previous company, Retrophin. Prices for existing medicines are raised by orders of magnitude, with little or no additional development work. But the backlash has started. And, worryingly for the research-based pharma sector, it has kicked off a wider discussion about US drug prices. In contrast to much of the rest of the world, there is no government or agency negotiation over drug prices, and companies are free to charge whatever they think the market will bear. Democrat presidential candidates Hillary Clinton and Bernie Sanders have both put a focus on drug pricing in their campaigns, so it seems likely that we will be hearing a lot more about the topic in the run-up to the 2016 US presidential election.
In England, meanwhile, the Cancer Drugs Fund (CDF) has slashed the number of drugs it will pay for in anticipation that it will vastly overspend its budget for 2015–16. Many modern cancer medicines are extremely expensive, and the CDF was set up to pay for last-ditch cancer treatments that do not meet affordability guidelines set by the UK's National Institute for Health and Care Excellence (Nice). NHS England is now proposing an alternative system, under the auspices of the Nice appraisal process, which would allow a period of conditional acceptance for new medicines while they prove their worth.
Novel therapies
Cancer drugs represent the largest therapy area in market terms, at about 8% of the total global drugs bill, and they represent the largest share of drugs in clinical trials, too. A particularly hot area of research is immuno-oncology, with drugs designed to encourage the body's own immune system to attack cancer cells. A couple of potential blockbusters were approved in the EU in 2015 – Merck Sharp & Dohme's Keytruda (pembrolizumab) for melanoma and Opdivo (nivolumab) from Bristol-Myers Squibb, for melanoma and non-small cell lung cancer. Both are monoclonal antibodies that prevent activation of programmed cell death receptor 1 (PD-1) on T-cells, a receptor that inhibits the immune response.
Another innovative immuno­oncology product, Amgen's Imlygic (talimogene laherparepvec), was also recommended for approval by the European Medicines Agency (EMA). The oncolytic virus, injected directly into melanoma lesions, is derived from herpes simplex virus 1, which normally causes cold sores. It was engineered to increase its selectivity for cancer cells and secrete the immune­stimulating factor GM-CSF.
Many other companies are also working on immuno­oncology drugs, and multiple inter-company collaborations for development and clinical trials are under way. In 2015, for example, AstraZeneca signed collaborations with Eli Lilly, Celgene and Peregrine Pharmaceuticals to combine its immuno-oncology antibody MEDI4736 with various of their drugs in clinical trials; it is already working with Novartis.
Other notable new drug approvals in 2015 include the first antibodies targeting the enzyme PCSK9 (proprotein convertase subtilisin/kexin type 9), which are designed to lower cholesterol. Sanofi's Praluent (alirocumab) and Amgen's Repatha (evolocumab) are both indicated for cholesterol reduction where statins are ineffective, and the two companies are still embroiled in a legal battle over whether Sanofi infringed Amgen's intellectual property when developing the drug.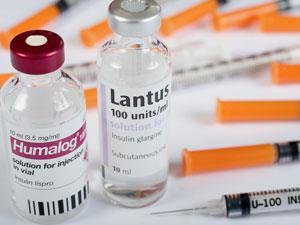 The first malaria vaccine for infants – GlaxoSmithKline's Mosquirix, which also confers protection against hepatitis B – was approved by the EMA under a scheme that allows the regulator to pronounce on a product's quality, safety and efficacy even though it will not be marketed within the EU. Although its efficacy is limited, the vaccine is considered to offer significant benefits in regions where infant mortality from malaria is particularly high.
Over in the US, meanwhile, the first drug product made using 3D printing was approved. Aprecia's Spritam, a formulation of the antiepileptic levetiracetam – the active ingredient in UCB Pharma's off-patent Keppra – was created using a powder–liquid 3D printing technology originally developed for rapid prototyping at the Massachusetts Institute of Technology, US. It creates very porous tablets that disintegrate extremely rapidly, which is particularly useful for high-dose drugs that may be given to patients who have trouble swallowing, like levetiracetam.
The US Food and Drug Administration (FDA) finally approved the country's first biosimilar product in 2015 – nine years after follow-on biologics first hit the market in the EU. Zarxio (filgrastim-sndz) – sold in Europe since 2009 under the name Zarzio – is a biosimilar of Amgen's Neupogen. The FDA gave it the go-ahead in March and it reached the market in September, after a last-ditch legal attempt by Amgen to prevent its sale failed. It's been a long road to market for biosimilars, with the framework for approval only being agreed in 2010, as part of the US Affordable Care Act. The cost saving to patients with Zarxio, at about 15%, is not as great as is commonly seen for generic medicines, but that $50–80 price cut is still significant.
Several other biosimilars are currently going through the US regulatory process. These include another version of Neupogen from Apotex under the name Grastofil; a biosimilar to another Amgen product, Epogen (epoietin alfa) from Pfizer; and an alternative to Remicade (infliximab), Janssen's monoclonal antibody to treat autoimmune conditions, produced by Korean company Celltrion. Dozens more are in development – and many lawsuits are already under way from originator companies, too.
Biotech funding continues to be strong after 2014's decade-high level for venture capital investment, follow-on funding and stock market floatations. In the second quarter of the year, more than $2 billion of venture capital investment was made in the US, according to PricewaterhouseCoopers' MoneyTree report. This represents 126 deals, and the largest quarterly sum for life sciences since the first MoneyTree report was published 20 years ago. Investment levels were similar in the third quarter.
It has been strong in the UK, too. For the full year 2014, according to a report from Evaluate and the BioIndustry Association (BIA), UK venture capital financing rose by more than two-thirds to $430 million, and this momentum has continued into 2015. However, they say, there has been a big drop in the seed funding of early stage companies. Further research from the BIA and financial consultancy EY points out that the UK now represents almost a third of all innovation capital raised in Europe, and the amounts being raised by individual rounds of financing are larger.
Messy mergers
Mergers and acquisitions activity picked up pace through the year, with many companies looking to bolster pipelines through bolt-on deals. But the appetite for enormous merger deals seemed to have diminished, until Pfizer agreed a massive reverse-takeover with Allergan at the end of the year (see p17). The $160 billion deal will – if it gets the regulatory go-ahead – see Pfizer's tax domicile moved to Ireland, where the corporation tax is significantly lower. This aspect of the deal has attracted further political criticism of the industry, with Pfizer accused of being unpatriotic. It dwarfs Pfizer's other big deal for the year, the $17 billion acquisition of Hospira to boost its biosimilars portfolio.
Allergan, which only merged with Actavis a year before the Pfizer deal, had already boosted its aesthetics portfolio in 2015 with the $2 billion acquisition of Kythera Biopharma. This added a double chin treatment, Kybella (deoxycholic acid), to its existing list of cosmetic treatments, which includes wrinkle eliminator Botox (onabotulinum toxin A) and dermal filler Juvéderm (hyaluronic acid). It also offloaded its generic medicines business to Teva for $40 billion, cementing the former Actavis's move towards branded medicines via various acquisitions in recent years.
Whatever the innovation, in future it will be expected to be affordable and accessible to those who need it
The trend for biopharma companies to shift operations to biotech hubs such as Cambridge–Boston in the US, continued. Bristol-Myers Squibb plans to open a new research centre there in 2018, closing two other sites and moving 200 scientists to Cambridge. And Japanese company Takeda is planning to expand, shifting its vaccines operations to Cambridge from Illinois, and closing four legacy acquisition sites across the US.
Elsewhere, Lundbeck announced the loss of 1000 jobs, primarily in Europe, and Biogen Idec revealed plans to cut its headcount by 11%, while stopping several research programmes in areas such as immunology, lupus nephritis, fibrosis and an expansion programme for multiple sclerosis drug Tecfidera (dimethyl fumarate). Amgen's big headcount reduction programme continued, with the closing of the former Onyx Pharmaceuticals site in South San Francisco and the loss of 300 jobs.
The R&D operations at antibiotics specialist Cubist, acquired by US firm Merck & Co in late 2014, is being cut significantly. About 120 jobs are to be lost at the Cubist facility in Lexington, although some discovery projects are being relocated to other Merck sites. AstraZeneca has spun out its anti-infectives research into a separate new company, Entasis. Its lead project is a gyrase inhibitor, which is in Phase II trials for treating gonorrhoea. It also has several preclinical projects targeted against multidrug resistant Gram negative bacteria such as Pseudomonas aeruginosa and drug-resistant enterobacteriaceae.
Market growth
In 2014, the global pharma sales market hit the $1 trillion landmark, and it continues to grow. Thomson Reuters predicts it will hit $1.3 trillion by 2018, and the IMS Institute for Healthcare Informatics (IHI) that it will reach $1.4 trillion in 2020 – representing 4.5 trillion doses of medicine.
But, as IMS IHI's recent 'Global use of medicines in 2020' report states, several important and evolutionary changes will affect medicine use. The perfect storm of population growth, ageing populations and sluggish economic growth will build pressure on countries to develop new funding models for healthcare. 'The role of medicines in global healthcare will have evolved to one which often replaces more complex interventions and, in many cases, will be accompanied by a societal expectation that medicines can achieve tremendous results and that, whatever the innovation, it should be affordable and accessible to those who need it,' the report claims.
Medicines have transformed the outlook for patients with HIV and hepatitis C, but pressure on costs may impact the take-up of future transformative therapies. As the report states: 'Difficult decisions that balance overall population benefit and individual patient need will remain challenging issues for stakeholders to resolve.'