Big losers from Horizon 2020 science programme include Europe's technology institute and the European Research Council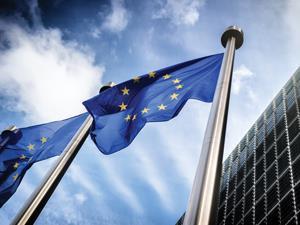 The European commission's president, Jean-Claude Juncker, has revealed which research areas funded by Horizon 2020 – the EU's main research funding programme – would suffer a total of €2.7 billion (£2.1 billion) in budget cuts to help finance his proposed economic stimulus plan. The single biggest loser will be the European Institute of Innovation and Technology (EIT) in Budapest. The EIT would see its funding cut by a total of €350 million over the next six years, beginning with a reduction of €70 million this year. The European Research Council's (ERC) funding would be cut a total of €221 million, but the cuts will not start until 2016.
The stimulus plan, officially known as the European Fund for Strategic Investment, was first announced in late November, raising the ire of science organisations across Europe. Further details of the plan were released on 13 January.
Other Horizon 2020 areas that will have their funding cut include research in information and communications technology, which will lose €306 million; cuts of €180 million for production of safe, healthy and high quality food and other bio-based products; and cuts of €169 million for nanotechnologies, advanced materials, laser technology, biotechnology, and advanced manufacturing and processing. The funding cuts will be spread out over five years, with the bulk of them coming between 2016 and 2018 – €2.2 billion lost over three years.
The commission has requested that parliament and the European council approve the plan by June so that the stimulus fund can start working this summer.
Kurt Deketelaere, secretary-general of the League of European Research Universities (LERU), says: 'Let us hope that the European parliament and the European council will oppose this.' Deketelaere is particularly opposed to any cuts in ERC funding, urging parliament and the council to 'at least reduce the ERC contribution [to the economic stimulus plan] to zero'.
Both the EIT and ERC declined to comment.
Juncker's proposed stimulus plan would be funded by a total of €21 billion, including the €2.7 billion from Horizon 2020. Juncker says the €21 billion would be leveraged 15 times over for a net injection into the European economy of €315 billion. He also insists that research will benefit from the stimulus fund in the long run, a claim that researchers and research organisations generally view with scepticism.
Annika Thies, Brussels-based director of research policy for Germany's Helmholtz Association, says: 'We are worried that the promised leverage effects will not allow the kind of science which will prepare Europe for the challenges of the next 10 to 20 years.' She adds: 'Cutting the Horizon 2020 funds doesn't make sense as they were already designed to foster innovation and growth.'