Safety concerns put sales of antidepressant Deanxit on ice until firms petitioned a high court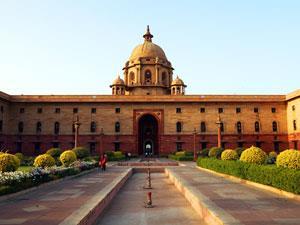 An Indian high court has quashed the suspension of a popular antidepressant. This comes shortly after the suspension of the diabetes drug pioglitazone was overturned.
The government suspended the fixed dose combination of flupenthixol and melitracen over safety concerns in June but this was then reversed in August after petitions by the manufacturers of the drug. Jayna Kothari a lawyer with the Center for Law and Policy Research says: 'The crux of the judgment is that the government did not rely on any data or material in court to show that this drug has serious side-effects.' The court order does state, however, that the government can reconsider this issue, and also impose restrictions on the sale of the drug after following due process, Kothari explains.
According to Pharmatrac, an online database tracking the Indian pharma market, total sales of the combination drug amounted to INR870 million (£8.5 million) in 2012.
The fixed dose combination was first introduced in India in 1998 in the form of Lundbeck's Deanxit and is now manufactured by a number of firms. A parliamentary standing committee said in its report to the Central Drugs Standard Control Organisation in May last year that the drug was approved unlawfully. Among other things, it stated that Deanxit's use was prohibited in Denmark, and national drug laws do not allow the import and marketing of drugs that are banned in their country of origin.
Chinu Srinivasan, of Low Cost Standard Therapeutics (LOCOST), a non-profit, small-scale pharmaceutical maker and public health advocacy group, says that while two revocations in quick succession might seem to point toward a trend, they are two very different cases. 'In the case of pioglitazone the government rushed in without checking on cost-effective alternatives, and it also succumbed to pharma lobbies,' he says. 'But with the fixed dose combination of flupenthixol and melitracen, the same arm of the government asked for more data for approval, as well as suggested the suspension.' He adds that the two cases reveal a lack of watertight legal provisions and executive processes to make drug bans irrevocable.
Gopal Dabade, of advocacy group All India Drug Action Network, notes: 'It is a common practice for firms to approach courts after a suspension or ban, and get a stay order. The drug could be on the market for years now.'