A new emissions trading scheme would replace it, quickly linking up with the EU's own pricing scheme for carbon dioxide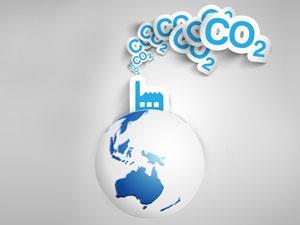 With national elections looming later this year, Australian prime minister Kevin Rudd has announced plans to end the highly controversial carbon tax a year ahead of schedule. The government plan to replace it with floating prices in an emissions trading system (ETS) linked to the European carbon market by July 2014.
The unpopular carbon tax, in effect since July 2012 and originally planned to run until July 2015, has cost Australian industry billions of dollars and been blamed for sharp rises in electricity prices. The tax requires power generation and manufacturing industry installations that need to emit more carbon than their allotted allowance to buy permits, which currently cost A$24 (£14) per tonne of CO2. After the planned change in July 2014, the permit price would drop to the level of the EU's ETS, which now is around A$6 per tonne.
Connie Hedegaard, European commissioner for Climate Action, welcomed Rudd's announcement, tweeting that she now would like to accelerate the linkage of Australia's emissions trading scheme with the EU's ETS. The EU and Australia agreed last year to take the first step toward a full link in 2015, when Australian business will be able to use EU carbon permits. A full linkage, allowing EU businesses to use Australian permits, would be established no later than 1 July 2018.
The emissions trading system and carbon tax has had a long and difficult political history in Australia, meaning Rudd's plan is not a done deal, especially with national elections due between late August and November. In 2010, the Greens demanded enactment of the carbon tax from now ousted prime minister Julia Gillard in return for their support in forming a coalition government. The principal opposition leader, Tony Abbott, has vowed to abolish any form of carbon pricing if he is elected.
Several environmental organisations have voiced support for Rudd's plan to establish an emissions trading system after scrapping the carbon tax. 'We are glad the government is giving businesses certainty that an emissions trading scheme is here to stay, allowing them to factor a long-term carbon price into their investment decisions,' said Kellie Caught, WWF Australia spokesperson.
But Greg Evans, chief economist at the Australian Chamber of Commerce and Industry, described Rudd's plan to kill the carbon tax in 2014 and replace it with carbon trading as a 'short term fix'. He wants any sort of carbon pricing to 'be eliminated in full', adding: 'An ETS will still be a multi-billion dollar unilateral cost most of our competitors don't have to pay and this will be negative for the economy and jobs.'