But climate body's plan has been criticised by some members
The body charged with advising the Australian government on how to meet its international climate change commitments has recommended an intensity-based emissions trading system for the country's electricity sector, and potentially a second scheme for other industries. But the Climate Change Authority (CCA) has come in for sharp rebuke from two of its own members, who say it has created an impression that Australia has plenty of time to sharply cut its emissions, which is 'untrue and dangerous' .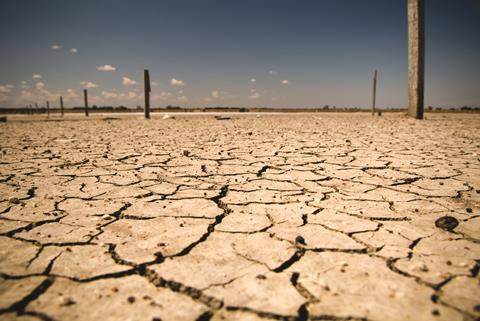 The Authority wants a trading scheme for electricity generators – Australia's biggest polluters – to begin in 2018. It would aim to cut emissions per unit of electricity produced, with credits for achieving emission intensities below a maximum limit or 'baseline' and penalties for facilities exceeding the limit. The baseline would be reduced each year to reach zero 'well before' 2050.
The CCA's analysis suggests an intensity-based scheme would be less costly to households than other mechanisms such as cap and trade, which Australia recently trialled. That scheme achieved reductions in electricity emissions of 2-3% and cut consumer demand, in the two years before it was axed in 2014.
For other industries, like cement and steel, it proposes expanding the government's new 'safeguard mechanism', which would similarly penalise facilities emitting more than a baseline limit each year. Five-yearly reviews, beginning in 2022, would determine whether the scheme was working or whether a carbon pricing mechanism was needed. Again, maximum permitted emissions would be reduced each year in line with Australia's commitment to reduce emissions by 26-28% of 2005 levels, by 2030.
Critics point out that the authority's own analysis showed that target is not sufficient to meet the commitment made in Paris last December, to keep global warming well below 2°C. Wendy Craik, the Authority's chair, denied that political considerations had affected the report's conclusions: 'We believe can chart a sustainable, durable and scalable course for Australia's climate change response in the years and decades ahead.'
David Karoly, one of two CCA members who have authored a dissenting report, says there is 'no way they could be scaled up'. This is because Australia's so-called carbon budget – its share of global emissions, which the CCA calculated would be permitted under the Paris agreement – would have been used up by 2035.
That means the country would have to switch from reducing emissions at a rate of 1.5% each year until 2030, to reducing them by 20% for each of the following five years. 'You simply can't build the new infrastructure [wind farms, solar plants] within that timescale. That was our biggest concern,' says Karoly. 'The recommendations don't allow for the urgency of the need, partly because Australia has procrastinated for so long.'