Cost saving plans are scrapped after outcry by politicians and scientists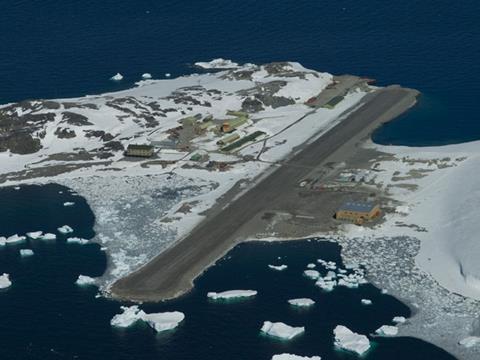 A controversial plan to merge the UK's British Antarctic Survey (BAS) with the National Oceanographic Centre (NOC) has been scrapped. The move was being considered by the Natural Environment Research Council (NERC) as part of a cost cutting programme, but triggered anger among politicians and scientists.
Other reasons that NERC has given for the merger included 'scientific synergies between marine and polar science' and translating polar and ocean science into economic and societal benefits. The merger would have saved an estimated £500,000 per year.
NERC, which runs the BAS, said that it will ring fence the survey's funding for the remainder of the spending review period. This means that BAS will continue to receive £42 million per year until 2014–15.
The BAS, which is based in Cambridge, is one of the world's leading environmental research organisations. It has been operating for 60 years and, has its roots in a secret second world war mission to deny the Axis powers access to Antarctic waters. It currently employs around 400 scientists; many of these scientists are chemists who carry out such work as isotopic analysis of gases trapped in ice cores to establish the planet's climate history and atmospheric sampling of aerosols and gases.
'I am delighted that the merger will not now proceed,' John Dudeney, former deputy director of BAS, said. 'However, the devil will be in the detail – the detail which is not included. I have in mind here whether NERC will now move swiftly to make new permanent appointments of a director and deputy director of BAS; whether the BAS fleet will remain under the control of BAS and not be merged with the NOC fleet and whether BAS will continue to be an integrated operation carrying out a substantial research programme as well as providing the presence in Antarctica, policy advice to government and wide ranging scientific collaboration.' He added that the NERC needed to think about how it went about the merger process.
The proposed merger was first announced in September, with the final decision originally expected in December. However, the NERC brought this forward to November as it said that the uncertainty was damaging the organisation.
This resulted in MPs on the parliamentary science and technology committee hurriedly releasing a report a day before the decision was due, saying that the case for the merger had not been made. The report concluded that NERC hadn't considered the geopolitical role of the BAS in the sensitive South Atlantic region, which contains the Falkland Islands – still at the centre of a political row between the UK and Argentina.