Squeezed margins push up prices
Rising energy, feedstock and transportation costs are squeezing the chemical sector's profit margins - and triggering some dramatic price rises as companies try to pass the costs on.
On 28 May US chemicals giant Dow announced it would raise price across its entire product portfolio by up to 20 per cent. The company's first quarter energy and feedstock costs were 42 per cent higher than for the same period in 2007 - and the total cost could reach $32 billion this year, the company predicts. Dow chairman and CEO Andrew Liveris said the escalating costs are 'putting a strain on the entire value chain and [are] forcing difficult discussions with customers.'
While most chemical companies have been gradually increasing the prices of certain products, Dow is the first to announce a global price increase across all its products. But other firms are already following in Dow's footsteps - just a day after Dow's announcement, Huntsman reported it would increase the price of all its products by up to 25 per cent, due to surging costs.
In a bid to ensure transparency in its price increases, in April US firm Rohm and Haas added a raw material and energy surcharge to certain of its products. The surcharge varies from product to product, and is directly indexed to the price the company pays for energy and raw materials.
But chemical companies that also operate in the energy sector are better places to resist the squeeze on their margins - including BASF, the world's largest chemical company by sales but also a niche player in the oil and gas business. 'The higher earnings we make from oil and gas sales mean we can compensate by about 50 per cent the rising raw material costs of the chemical sector,' BASF spokesperson Michael Grabecki told Chemistry World . However, the remaining 50 per cent still has to be passed on to customers. 'In some product lines, price rises of up to 20 per cent are being discussed with customers,' adds Grabecki, 'and we have already announced several price rises in the last month.'

James Mitchell Crow
CHEMICAL INDUSTRY
Sodium chlorate cartel
The European Commission has fined producers of sodium chlorate - used as a bleach by the paper industry - for fixing the price of the chemical between 1994 and 2000. France's Arkema and former parent company Elf Aquitaine (now part of Total) were fined €59.02 million (?46.56 million); Finnish Chemicals was fined €10.15 million; and Spain's Aragonesas and Uralita fined €9.9 million. AkzoNobel escaped a fine by blowing the whistle on the cartel.
On the rocks
Hexion has filed a lawsuit in a attempt to exit a deal to buy fellow US chemicals firm Huntsman for $10.6 billion (?5.4 billion). Hexion parent company Apollo Management had agreed the $28 a share deal in July 2007 - shortly before the current credit crisis. Hexion now argues that Huntsman's increased net debt and below-expected earnings mean that the merger would render the combined company insolvent, so banks would no longer finance the deal. Huntsman founder Jon Huntsman counters that the company is 'strong and profitable,' although it has been 'considerably damaged during the nearly year long period that Apollo should have used to get this transaction closed'. Huntsman vowed to 'fight Apollo vigorously on all fronts.'
More methanol
Saudi Methanol Company, a Sabic affiliate, has expanded capacity at its methanol production complex in Jubail Industrial City - making it the world's largest methanol production complex, and Sabic the world's second largest methanol producer. The 1500 metric tonne per day expansion boosts capacity to 5000 metric tonnes per day.
Shutdown
Germany's Evonik is to end orthoester production at its Niederkassel plant in Germany. The molecules are used as intermediates in the pharmaceutical and chemical industry. Overcapacity, competition from China, and high raw material costs mean it is no longer economically viable to make them in Europe, the company says.
Dow settles with sacked executives
Two Dow executives fired in April 2007 over allegations they were planning to sell the company to Middle Eastern investors have admitted they took part in unauthorised discussions over a buyout. The admission ends the legal disputes that followed Pedro Reinhard and Romeo Kreinberg's dismissal. In return, the pair will receive some compensation for their years of work at Dow - although exact terms were not disclosed.
Plutonium pollution
A US court has fined Dow and Boeing a total of $926 million after properties neighbouring the Rocky Flats Nuclear Weapons Plant in Colorado (which Dow ran from 1953 to 1975, and that Rockwell [relevant parts of which are now owned by Boeing] ran from 1975 to 1994) were contaminated with plutonium. The class action was launched 18 years ago by 12,000 plaintiffs. Dow says it will appeal the ruling, and both companies say the US Department of Energy is ultimately liable for any damages at it indemnified them as part of their contracts.
Fund raising
Sabic affiliate Saudi Kayan Petrochemcial Company has announced a $6 billion, 15 year financial arrangement to partly fund the building of its new complex - set to become the world's largest integrated petrochemicals complex when it comes online in 2010 - in Jubail Industrial City, Saudi Arabia. The funding comes from a group of banks and financial institutions.
Evonik expansion
Evonik has announced it will expand its production capacity for laurolactam, a starting material for polyamide 12. The multimillion Euro project is due to complete in 2009, and is intended to meet growing demand for polyamide 12, which Evonik says can be used to make plastic pipes strong enough to replace steel for gas distribution.
Shell OMEGA process plant start-up successful
The first mono-ethylene glycol (MEG) production plant licensing Shell's new Omega technology - which makes the compound via a catalytic rather than an inefficient thermal approach - has started production in South Korea.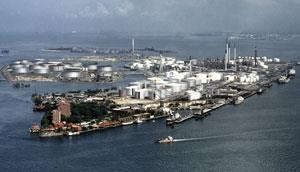 The 400,000 tonne per year plant, owned by Korean firm Lotte Daesan, uses Shell's combined process to convert ethylene into ethylene oxide, and then into MEG - the second step developed from technology Shell acquired from Mitsubishi Chemical in 2002.
It is this step where the key advantage of the Omega process lies. Conventional MEG production involves heating EO with large amounts of water, giving MEG in 90 per cent yield with around 10 per cent of diethylene glycol and triethylene glycol as impurities. The new catalytic approach gives 99 per cent pure MEG with less water - so gives 10 per cent more product while avoiding the need to build and run purification and waste water treatment facilities.
As well as being an engine coolant and antifreeze, MEG is used to make polyester fibre and polyethylene terephthalate (PET).
PHARMACEUTICALS
GSK extends Parkinson's drug
UK-based pharmaceuticals company GlaxoSmithKline has received US Food and Drug Administration approval for Requip XL, a once a day version of its Parkinson's treatment, based on slow release pill technology developed by SkyePharma. The drug is already approved in Europe. GSK's original version of Requip, which was taken three times a day, lost patent protection in the US in May, and cheap generic versions of the original drug are now available.
Life science giant
US firm Invitrogen, which makes chemical reagent kits and related products for genetic research including rapid DNA sequencing, is to buy Applied Biosystems for $6.7 billion. Applied Biosystems makes instrument-based systems and consumables for the same market. The combined company will be the largest reagent and system supplier to the biotech industry, with around $3.5 billion in combined sales.
Pfizer university alliance
Pfizer has announced a new three year, $9.5 million agreement with the University of California, San Francisco, intended to speed the conversion of basic research into new diagnostics and drugs. Pfizer describes the deal as a 'novel experiment to advance new drug discovery,' because the collaboration isn't limited to a specific area of research, and is instead intended to facilitate Pfizer and UCSF scientists working together on multiple projects of mutual interest.
Bird flu vaccine approval
GSK has received European Commission approval for H5N1 vaccine Prepandrix. Intended to be stockpiled by governments and deployed pre-pandemic, the vaccine is the first such treatment to receive approval - other drug makers, including Novartis and Sanofi-aventis, are developing similar vaccines. The product could earn GSK over
$1 billion in sales, say analysts.
Aids drug price freeze
Drugmakers Boehringer Ingelheim (BI) and Gilead have agreed to a request by the Aids Healthcare Foundation (AHF) to freeze the price they charge government agencies for antiretroviral drugs. The AHF wrote to 10 pharmaceutical companies - including Merck, GSK, Abbott and Pfizer - asking them to freeze their prices to help flat-funded HIV/Aids programmes provide access to more people needing the drugs. AHF says it hopes the move by BI and Gilead will set a precedent.
Pfizer protects Lipitor
Pfizer has secured a deal with Indian generic drug firm Ranbaxy that ensures Lipitor - at almost ?13 billion in annual sales, Pfizer's biggest seller - will not face competition from generics in the US until November 2011. Ranbaxy had been challenging Lipitor patents, which could have seen generics on the market in March 2010. In return, under US patent legislation, Ranbaxy will have 180 days as the only company allowed to sell generic copies of the drug in the US.
Cancer therapy promise
Drugs prescribed to help bones and joints can also be effective against cancer, researchers have reported at the 2008 American Society of Clinical Oncology meeting in Chicago. Novartis drug Zometa is usually prescribed to fortify the bones of women being treated for breast cancer - but new research shows that Zometa itself also has an anti-cancer effect. And an early stage clinical trial suggesting that Pfizer arthritis drug Celebrex may cut lung cancer in heavy smokers was also reported.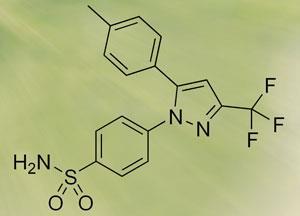 The Chicago meeting also heard news that the latest cancer drugs are being developed alongside genetic biomarker tests that will reveal whether a patient's specific cancer type will respond to the drug. Such tests will narrow the market for new drugs - but the drug is more likely to give positive results.
More statins
Patients given statins before heart surgery are far less likely to die or suffer a stroke after the operation, German researchers conducting a meta-analysis have found. The cholesterol-targeting drugs were taken by just over half of the 31,000 patients analysed - but the results show that more people should be given the drug, the report's authors say.
Meanwhile, the UK National Institute for Health and Clinical Excellence (NICE) has issued new guidelines saying that GPs should use established risk factors to identify more people at high risk of heart attack or stroke - and that 1.4 million more people should be offered statins to manage this risk.
microRNA medicines in man
Santaris have started Phase I human trials of a microRNA-targeting drug - the first time such a treatment has been tested in man, says the Denmark-based firm. MicroRNAs regulate gene function by intercepting messenger RNA, but microRNA over-activity is associated with diseases. Santaris's experimental drug SPC3649 binds to microRNA-122, which was recently found to facilitate human hepatitis C virus replication in liver cells. The company recently validated the approach in tests on monkeys.
Acomplia linked to patient deaths
The UK's Medicines and healthcare products regulatory agency (MHRA) has reported that Sanofi-aventis's anti-obesity drug Acomplia can trigger depressive reactions in 10 per cent of patients given the drug. Five patients taking Acomplia have died since May 2006 when the drug was launched in the UK - one of the deaths a suicide. In 2007 the FDA decided not to approve the drug in the US because of links with depression and suicidal thoughts.
Biotech buy-up
Swiss pharmaceutical firm Novartis has agreed to buy US biotech company Protez, who are developing a broad-spectrum antibiotic active against drug-resistant strains such as MRSA. Novartis will initially pay $100 million for the firm, with up to $300 million in further payments if the antibiotic proves successful.
Meanwhile, Japanese pharmaceuticals giant Takeda has announced another deal with a US biotech company. Following its acquisitions of Millennium in April and Amgen's Japanese arm in February, the company has now agreed an alliance with Alnylam Pharmaceuticals to develop RNAi-based drugs. Alynlam will receive $150 million up front, and could earn up to $1 billion if experimental drugs reach key developmental milestones.
And Bristol-Myers Squibb has agreeed to acquire US-based Kosan Biosciences for
$190 million. The biotech company is focused on cancer treatments, and has two key oncology treatments in clinical trials.
Czech mate
Czech financial group PPF has made a voluntary takeover bid for local generic drugmaker Zentiva - but has been promptly outbid by French pharmaceutical firm Sanofi-aventis. PPF had said it would pay shareholders 950 Koruna (?31) per share, while Sanofi offered 1050 Koruna - but Zentivia's share price rose 6.7 per cent to 1110 Koruna on the day of Sanofi's announcement. PPF already owns about 10 per cent of Zentiva shares, while Sanofi owns 25 per cent.
Merck cancels cholesterol trial
US drugmaker Merck has halted a Phase III trial of its cholesterol drug MK-542A (formerly called Cordaptive). The trial was designed to assess whether the drug slowed thickening of the carotid artery in patients with HeFH, a genetic disorder leading to extremely high levels of 'bad' LDL cholesterol. Such trials have been questioned since a similar study used by Merck and Schering-Plough to test Vytorin showed the drug was no better at reducing artery thickening than an older generic drug, despite lowering LDL levels further.
The decision is the latest bad news for MK-542A, which was unexpectedly rejected by the FDA in April for unspecified reasons (see Chemistry World , June 2008, p15).
Solar power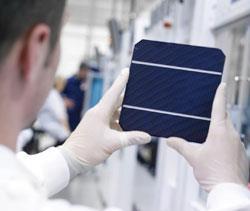 German conglomerate Bosch has agreed to buy 50.45 per cent of German solar energy company Ersol for
546.4 million (?432.6 million) - and has announced a public takeover offer to purchase all outstanding shares at
101.00 per share. The deal is the first such acquisition of a solar cell manufacturer by a major industrial group. Ersol, which along with Conergy and Q-Cells is one of the biggest solar companies, expects to make
300 million in sales in 2008.
Also this week, Q-Cells announced it would invest up to $3.5 billion to build a new production facility in Mexico, close to the US border, to supply the North and Latin American markets. The first phase of the project - a facility to make thin film solar cells - is expected to be completed by 2009.
With the dramatic rise in solar cell production, some analysts are predicting that panel prices could fall, triggering a solar shake-up as the sector consolidates.
AGROCHEMICALS
Dow EPA bid
US chemicals company Dow has submitted for US Environmental Protection Agency review its SmartStax corn, which features a stack of eight genes to control above and below ground insects as well as provide herbicide tolerance. Dow says that incorporating multiple modes of action to kill pests means refuge areas set aside for insects can be made smaller - so maximising the area on which crop can be grown.
Pesticide bee deaths
German authorities have suspended the use of clothianidin, after concluding the pesticide was responsible for the sudden spate of bee deaths in the southern state of Baden- W?rttemberg. The pesticide, a Bayer product, had been coated onto the surface of maize seed - but faulty application of the coating meant large amounts of insecticide dust was produced when the seeds were planted by pneumatic machines.
Nufarm deals
Australian agrochemicals firm Nufarm says it is investing Aus$28 million (?14 million) in deals with a number of Chinese companies to secure long-term supplies of glyphosate, used in Monsanto's Roundup products. Nufarm has also concluded a new long-term deal to supply the glyphosate to Monsanto.
ENERGY
Battery boost
Germany's Bosch and South Korea's Samsung have agreed a joint venture to make and sell lithium ion batteries for hybrid and electric cars. The companies plan to invest $500 million over the next four to five years in the 50:50 joint venture, which will be based in South Korea and be called SB LiMotive. Meanwhile, Germany's Evonik says it plans to become Europe's leading component supplier for lithium ion batteries. The company is expanding production, and has increased its stake in German lithium ion battery maker Li-Tec - which uses Evonik technology - to 40 per cent.
More metal
US chemicals firm DuPont is to more than double its production of metallisation pastes - used in silicon solar cells - at is facility in Dongguan, China. The pastes are used to improve conductance between the layers of silicon solar panels. DuPont plans to more than triple its sales to the solar market in the next five years to exceed $1 billion.
Renewable diesel
Finnish firm Neste Oil is to build a
670 million, 800,000 tonne capacity biodiesel plant in Rotterdam, the Netherlands. The plant can be run on a variety of feedstocks. The company's NExBTL product can be blended into fossil diesel at far higher levels than conventional biodiesel (see
Chemistry World
, June 2008, p48).
Biodiesel catalyst centre
German chemicals giant BASF is to build a sodium methoxide plant in Brazil - the first such facility in South America. The chemical is used as a catalyst to convert plant oils into biodiesel.
Portfolio pruning
US-based Air Products has sold its non-pressure emulsion business to Ashland for $92 million, completing the company's disposal of its polymers business assets.
Sumitomo expansion
Japanese chemicals company Sumitomo is to build a new facility to produce resorcinol, increasing its capacity from 20,000 to 30,000 tonnes to become the world's biggest producer of the feedstock.
GSK wins NHS vaccine contract
GlaxoSmithKline has won the UK Department of Health contract to supply the National Health Service with a cervical cancer vaccine, beating French rival Sanofi-aventis to the deal.
Merck settles with states
US pharmaceuticals firm Merck says it will pay $58 million to settle investigations by 29 US states (plus the District of Columbia) into the company's marketing of withdrawn painkiller Vioxx. Merck has already agreed to pay $4.85 billion to settle claims that it caused heart attacks and strokes.
Antibody hunt
Denmark-based biotech firm Symphogen has licensed its proprietary antibody technology to Genentech in a deal worth up to $330 million. The US company will use the technology to identify novel targets for infectious diseases.
Headache for Bayer
Germany's cartel office has fined Bayer €10.3 million for illegally price fixing over-the-counter medicines including aspirin. Bayer says it doesn't agree with the cartel office's legal position, but will pay the fine to avoid a legal battle.
Harmony in Africa
A two-year, $1.5 million project to harmonise pharmaceutical regulations in Africa has been launched by the New Partnership for Africa's Development. The project is intended to promote drug discovery on the continent.
Antisoma acquisition
UK cancer drug developer Antisoma is to buy US-based Xanthus Pharmaceuticals for ?27 million. Xanthus has two potential leukaemia drugs in development - one in clinical trials and one awaiting FDA approval - plus other drugs in preclinical trials.
Superior results
US biotech Amgen says a head-to-head Phase III clinical trial that pitted its antibody-based osteoporosis drug denosumab against Merck's Fosamax shows denosumab gave significantly greater bone mineral density gains. Amgen says it plans to file for FDA approval by the end of the year.
Sulfur surge
A tenfold increase in the price of sulfur in the last year is providing a windfall for energy companies, who produce the material as a waste when refining oil. Demand for fertiliser is fuelling the price rise.
Oiling up
Dow has announced a research collaboration with Martek Biosciences to develop and commercialise a canola seed that produces an omega 3 fatty acid. The companies aim to develop a 'healthy oil', aimed at food industry
Polypill clinical trails start
The Spanish National Centre of Cardiovascular Research has started clinical trials of a 'polypill' - a combination of aspirin, a statin and an ACE inhibitor - which supporters say could save millions of lives by cutting heart attacks. The Spanish team say the pill would cost under $10 a month, and hope to launch it worldwide in 2010.
FDA drug watch
The FDA has announced plans to improve the speed with which it detects safety issues with approved drugs. The regulator will use information on Medicare claims to monitor risks associated with new drugs, rather than relying on voluntary reporting of safety concerns