Industry news, April 2010
PHARMACEUTICALS
Merck joins the cost-cutting crowd
Following its $41 billion (?27 billion) merger with Schering-Plough, US drug giant Merck & Co. has announced a 'merger restructuring plan' that in its first phase will see 17,500 jobs cut. At the time of the merger announcement, the company said it aimed to shave $3.5 billion from its annual costs by 2012, but didn't say how those savings would be achieved. Now, with the company's fourth quarter sales increasing 67 per cent to $10.1 billion and operating profits tripling to $6.5 billion, the company has laid its cards on the table.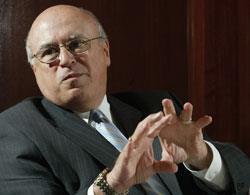 The first part of the plan will see Merck shed nearly 15 per cent of its 100,000 strong workforce and eliminate 2500 vacant job positions. The cuts, which are in addition to those previously announced by both companies, are designed to remove duplicated positions in sales and administration, as well as consolidate certain manufacturing facilities and R&D operations.
According to Dick Clark, Merck's chief executive, the company has moved quickly to integrate Schering-Plough's operations, and conducted a thorough review of the combined pipeline, which contains more than 20 late stage programmes. However, the re-evaluation of manufacturing and R&D facilities is yet to be completed and more jobs may be affected once that assessment is finished.
Peter Kellogg, Merck's chief financial officer, says the company's 2010 R&D budget may exceed the $8-8.5 billion the two companies spent in 2009, with much of the investment concentrated in its late stage pipeline while 'driving efficiencies through the combined R&D infrastructure'. To give an idea of scale, Kellogg says that 'in cardiovascular disease alone, we have more than 80,000 patients currently in our clinical trials and that number is expected to grow to more than 100,000 patients before those trials end'.
Nigel Borshell, a senior advisor at consultancy firm PharmaVentures, believes that with Merck's R&D budget accounting for over 20 per cent of the firm's 2009 sales income of $26 billion, the company still has a long way to go to bring this figure in line with industry peers like Pfizer, which is looking to reduce its R&D spending to around 14 per cent of sales by 2014. However he does caution not to read too much into the figures to predict where jobs may be lost as the numbers don't specify whether the R&D budget will be spent on in-house R&D projects, or ones bought in from external sources.
Matt Wilkinson
Teva buys Ratiopharm
Israel-based Teva has beaten off Pfizer and Actavis in the race to buy Ratiopharm , and cemented its position as the world's largest generic drugmaker, ahead of Novartis's Sandoz . The
3.6 billion (?3.2 billion) deal for Germany's second largest generic supplier (and the sixth largest in the world) will position Teva as the largest generic company in Europe. On a pro forma basis the deal would have boosted Teva's 2009 European sales from $3.3 billion (?2.2 billion) to $5.2 billion, and the combined company would have had worldwide sales of $16.2 billion in 2009.
Teva says that Ratiopharm has 'valuable know-how in biosimilars, consisting of a number of products in advanced stages of development', and that the transaction is 'perfectly aligned with our long-term strategy in which Europe is an important pillar and growth driver'.
Covidien gains isotope approval
US healthcare company Covidien has gained approval from the US Food and Drug Administration (FDA) and Health Canada to use the Maria Research Reactor in Poland to produce molybdenum-99, which decays to form technetium-99m - the world's most commonly used medical imaging isotope. There has been an increasing shortage of medical isotopes and the Society of Nuclear Medicine has warned that the US medical community is in the midst of a three-week period that represents 'one of the most significant disruptions ever to the supply of Mo-99'. Covidien believes the approval could enable around 1 million patients access to the crucial radioimaging agents within six months.
AZ unveils new structure plans
AstraZeneca (AZ) has fleshed out the restructuring plans it announced at the end of January (see Chemistry World, March 2010, p16) and plans to close two R&D sites and focus on fewer disease areas. Both of its Charnwood, UK and Lund, Sweden sites will be closed, while its Avlon, UK site will cease pharmaceutical development and become purely a manufacturing facility. In the US, the site in Wilmington, Delaware, will end its early-stage discovery research.
While the news certainly isn't good for employees, about half of the 3500 'affected' R&D positions will be transferred elsewhere within the company. AZ has said that it is dropping research into thrombosis; acid reflux; ovarian and bladder cancers; systemic scleroderma; schizophrenia, bipolar disorder, depression and anxiety;
hepatitis C and many vaccine areas.
Meanwhile, Anders Ekblom, executive vice president of development at AZ, has hailed a worldwide licensing agreement signed with Rigel Pharmaceuticals for a late-stage developmental rheumatoid arthritis drug fostamatinib disodium (R788) as demonstrating 'the key role externalisation continues to play in AZ's strategy'.
The deal will see AZ make an upfront payment of $100 million and could pay a further $1.1 billion if various milestones are met.
The company has also started to make a push into the generics market, and is to marry its brand name with a range of generic drugs from India's Torrent Pharmaceuticals to increase its sales in emerging markets, which currently make up 13 per cent of its sales. The tie-up with Torrent, which will see AZ purchase the licenses and marketing authorisations for 18 products in nine countries, should enable it to grow that figure closer to its aim of 25 per cent.
Roche talks up its pipeline
With the dust having settled after its takeover of Genentech, Swiss pharma giant Roche has showcased its pipeline and said it is 'set to strengthen its leadership in oncology and expand in therapeutic areas such as metabolism, inflammation and central nervous system diseases'.
The company's scientists believe that its pipeline includes 10 new drug candidates that have the potential to emerge as best-in-class therapies. Half of those are, unsurprisingly, cancer therapies, while the others include taspoglutide, a new GLP-1 drug for type 2 diabetes, and the schizophrenia drug RG1678. It also plans to move 20 programmes into late-stage development by 2015.
Severin Schwan, the company's chief executive, said Roche is 'uniquely positioned to deliver sustainable, long-term growth', and that the company is pursuing 'seamless cooperation between our pharmaceuticals and diagnostics units to implement personalised healthcare as an integral part of our drug development efforts'.
The great Lilly robbery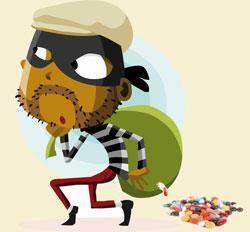 Eli Lilly has fallen victim to one of the largest pharmaceutical heists ever. On Sunday 21 March, thieves stole around $75 million (?50 million) of prescription drugs from a warehouse in Connecticut, US. The warehouse contained a range of antidepressant and antipsychotic drugs including Prozac (fluoxetine), Cymbalta (duloxetine), and Zyprexa (olanzapine).
According to media reports, the thieves cut a hole in the roof of the warehouse, before sliding down a rope and disabling the warehouse's alarm system. Lilly is working with the US Food and Drug Administration's (FDA's) Office of Criminal Investigations, and other law enforcement officials, to recover the stolen drugs.
Meanwhile, having brushed aside being burgled, Lilly has licensed a an experimental formulation of testosterone for underarm application from Australia-based Acrux. The formulation is currently under regulatory review by the FDA for the treatment of male testosterone deficiency (hypogonadism). The drug has tentatively been named Axiron and, according to Bryce Carmine, president of biomedicine at Lilly, 'has the potential to be the first testosterone solution to be applied via an underarm applicator'.
Abbott wins race for Facet
Abbott has trumped Biogen Idec's hostile bid for Facet Biotech with a $27 per share cash bid for the firm. The deal, which values Facet at around $450 million, is expected to close in the second quarter of 2010 after both Facet and Abbott's boards sign a definitive merger agreement.
As well as a number of early and mid-stage oncology compounds, the deal will give Abbott access to daclizumab - a Phase II investigational multiple sclerosis drug being developed in collaboration with Biogen Idec that is expected to move into Phase III development in the second quarter of 2010.
LABORATORY
Agilent to sell Varian assets
In a bid to appease regulatory authorities, Agilent has agreed to sell of some of Varian's assets to Bruker once its acquisition of the company receives clearance from the US Federal Trade Commission and closes.The product lines that will be sold to Bruker include Varian's ICP-MS instrument business located in Melbourne, Australia, its GC business located in Middelburg, the Netherlands and its GC-triple quadrupole MS business located in Walnut Creek, California.
AB Sciex buys Eksigent
Mass spectrometry expert AB Sciex has bought liquid chromatography firm Eksigent for an undisclosed sum. The move came less than a fortnight after the company was launched following the purchase of the joint venture from Life Technologies and MDS by Danaher. The new ownership potentially gives AB Sciex more capital for R&D and investment.
Pfizer licenses actives
Pfizer is licensing around 100 of its small molecule compounds to Bristol, UK-based Tocris Bioscience and St Louis, US-based Sigma-Aldrich. Under the agreements, unformulated patented and approved drug molecules such as Lipitor (atorvastatin), Viagra (sildenafil) and Sutent (sunitinib) will be sold for use in pre-clinical research studies. In addition, a number of Pfizer's literature compounds that have not progressed from development to clinical use will also be offered
for sale.
Laurence Ede, Tocris's managing director, told Chemistry World that despite the widespread economic gloom, the firm had maintained the considerable momentum built up over past years throughout 2009. That momentum saw the company's sales increase 17 per cent compared to 2008, with sales of new products introduced in 2009 surpassing even 2008's record levels.
Merck snaps up Millipore
German chemicals conglomerate Merck KGaA has swooped in to buy US-based life sciences company Millipore for $7.2 billion (?4.8 billion). While the company had recently admitted it was 'evaluating strategic alternatives to enhance shareholder value', Merck's move for the company surprised many industry experts as much of the speculation suggested that Thermo Fisher Scientific was making a move for the filtration expert.
While at first sight it might look a little strange for a chemicals company to acquire Millipore, Merck's chairman Karl-Ludwig Kley calls the move 'an excellent strategic fit' adding that it will allow the company to offer an integrated laboratory supplies service and 'unlock value in our chemicals business'.
INDUSTRY
Innospec admits bribery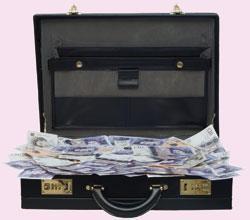 Innospec has pleaded guilty to bribery and trade violation charges in UK and US courts and has been ordered to pay fines of $40 million (?27 million). During a hearing at Southwark Crown Court, UK, the Ellesmere Port, UK-based firm admitted to corrupting senior Indonesian officials in order to block moves to ban a fuel additive manufactured by the company - tetraethyl lead (TEL) - postponing a ban for seven years.
Originally developed to make engines run more smoothly, after years of use TEL was found to be toxic and stunt the mental development of children. Meanwhile, in the US, the company admitted to bribing Iraqi officials to secure contracts with refineries and stop competing products being approved. In addition, Innospec was also found guilty of breaking the US embargo against Cuba.
Patrick Williams, the company's chief executive, said: 'Innospec is hugely relieved that all of the work that it has done during this long investigation to put right the faults of previous management has been recognised.'
LyondellBasell to raise billions
LyondellBasell has received US Bankruptcy Court approval for the third amendment of its reorganisation plan and said it aims to raise over $6 billion to help it pay off existing debts and exit Chapter 11 bankruptcy.
The company filed for bankruptcy protection in January 2009 after the global downturn left it unable to pay off the billions of dollars of debt that Basell took on in 2007 when it bought Lyondell Chemical for $20.1 billion.
Since then the company has filed several restructuring plans to the US bankruptcy courts and has rejected a series of bids from India's Reliance Industries for the company - the most recent of which valued the petrochemical giant at $14.5 billion.
The company plans to raise $2.8 billion in an equity rights offering, and and a further $3.25 billion by selling of company bonds - essentially 'I owe you's' that pay a fixed rate of interest.
Dow continues to divest
Dow Chemical has continued to divest assets to help it pay off the loans it took out to buy Rohm & Haas in March 2009. The latest divestment is of its styrenics division, Styron, which it is selling to Bain Capital for $1.63 billion.
'We are committed to further focusing our portfolio by shedding non-strategic assets that can no longer compete for growth resources inside the company, and in the process generating funds for further debt reduction and liberating resources for Dow's higher growth, higher margin portfolio of technology, market driven businesses,' said Andrew Liveris, chief executive of Dow.
The Styron unit is expected to have revenues of around $3.5 billion in 2010 and employs some 1900 people.
Unilever looks to pond scum
Unilever has extended its collaboration with biotech start-up Solazyme to make oils for use in soaps and other personal care products from algae.
'Algal oil provides important benefits in personal care applications,' explained Jonathan Wolfson, chief executive of Solazyme.
Bayer dips, but stays strong
Declining sales and operating profits did not stop Bayer from having what chief executive Werner Wenning described as 'operationally one of our best years' in 2009. For the full year, sales were down 5 per cent from 2008 at
31billion (?28 billion), and operating profits dropped 13 per cent to
3.8 billion. However, the company still managed to reduce its debt by nearly a third to
9.7 billion.
While sales in Europe and the US declined - particularly in Germany where sales dropped 14 per cent to
4.1 billion - sales to emerging markets such as Brazil, Russia, India and China increased, particularly from its Healthcare and CropScience divisions.
Bayer's MaterialScience arm was hit hardest by the financial downturn, with dropping prices and volumes causing worldwide sales to fall to
7.5 billion, a drop of 24 per cent compared to 2008.
Clariant cuts more jobs
Swiss chemicals company Clariant has said that it plans to axe another 500 jobs as part of a major restructuring effort that will see it stop making textile dyes and chemicals in Europe. The latest cuts will mainly hit the company's Muttenz plant in Switzerland, which will lose 400 employees as production of textile dyes and chemicals will be moved to Asia and paper chemical production moved to Prat in Spain. Textile production at its Resende complex in Brazil will be optimised, leading to a partial plant closure.
The news of the cuts was announced along with the company's end of year financial results, which showed that the company was still making a loss, even if that loss was markedly reduced. For the year, the company had sales of CHF6.6 billion (?3.9 billion), down 18 per cent on its 2008 sales of CHF8 billion. Operating profit was down 49 per cent at CHF270 million but restructuring costs and other exceptional charges led to the company recording a net loss of CHF194 million.
The company's chief executive, Patrick Jany, believes the economic environment is 'still challenging' and does not foresee a sustainable recovery of the global economy. Despite having focused on reducing costs during the year, Jany believes the company still needs to continue the job cutting spree that had already seen the number of Clariant employees drop to 17,500 - down from 20,100 at the end of 2008.
DSM continues transformation
DSM saw its fourth quarter sales fall just 1 per cent short of the pre-recession fourth quarter 2008 levels of
2 billion, but its operating profits of
141 million were up 68 per cent.
For the full year, sales were 15 per cent down at
7.7 billion and operating profits were 52 per cent down. 'As we have entered an uncertain 2010, DSM will continue its strategic transformation into a life sciences and materials sciences company,' said Feike Sijbesma, DSM's chief executive.
As part of that transformation, the company has finally signed off a deal brokered in May 2009 with Japan's Mitsubishi Chemical Corporation (MCC) to swap DSM's polycarbonate business for MCC's polyamide arm.
'Slow growth' for AkzoNobel
AkzoNobel saw sales for 2009 fall 10 per cent to
13.9 billion and operating profits fall 12 per cent to
1.2 billion compared to 2008. Hans Wijers, AkzoNobel's chief executive, said the company had seen some recovery in its mature markets, but that it might take a number of years before volumes return to pre-crisis levels.
'Our volume development per quarter confirms that the stabilisation we reported at the end of the third quarter has continued. However, we believe the recovery is fragile and will be slow,' said Wijers, but 'investments to capture growth will remain a priority - particularly in high growth markets'.
TiCl4 leak at Cristal
An explosion at Cristal Global's titanium dioxide plant in Stallingborough near Grimsby, UK, caused liquid titanium tetrachloride and a cloud of accompanying fumes to leak from the plant. According to Cristal's official release, three employees were hospitalised after the leak - but sadly, despite receiving specialist treatment, one of the employees passed away following the incident.
The emergency services contained the liquid spillage and shipping in the river Humber was halted for several hours to allow the gas to dissipate.
IN BRIEF
Dimebon bombs out
Hopes for a new Alzheimer's disease therapy have been dashed by news that Pfizer and Medivation's Dimebon (latrepirdine) performed no better than placebo in its latest Phase III clinical trial. The drug had shown promise in Phase II trials last year and was causing something of a stir as it seemed to challenge the 'amyloid hypothesis' (see Chemistry World, August, 2009, p10).
Oral MS drug in the FDA fast lane
Novartis has nosed ahead in the race for an orally available multiple sclerosis treatment, since the US Food and Drug Administration granted priority review status to Gilenia (fingolimod). This could bring the time taken to review the application down to six months rather than 10.
The tax man cometh for AZ
AstraZeneca has finally settled a 15-year tax issue and agreed to pay ?505 million in back-taxes to cover claims from Her Majesty's Revenue and Customs over a 'complex transfer pricing issue'. The payment was arranged in two instalments - ?350 million by the end of March this year, and the remaining ?155 million in March 2011.
Merck cuts off Anacor nail drug
Merck & Co. has returned the rights to a late-stage antifungal containing a novel oxaborole ring system to its developer Anacor. The drug, AN2690 (5-fluoro-1,3-dihydro-1-hydroxy-2,1-benzoxaborole), is a topical therapy being developed for a fungal infection of the nail and nail bed called onychomycosis - a condition that is estimated to affect 35 million people in the US.
Booster for Prevnar 13
Pfizer's pneumococcal conjugate vaccine, Prevnar 13, has been approved by the FDA for use in children and the Centers for Disease Control and Prevention has recommended that the vaccine be adopted immediately, with children currently on courses of Prevnar 7 switching to Prevnar 13.
Bayer buys in extra muscle
Bayer MaterialScience has bought Artificial Muscle for an undisclosed amount to gain access to its electroactive polymers that are used in the consumer electronics industry. The polymers can be used to make touchscreen panels that enable 'awareness through touch' by creating authentic tactile feedback, just like a conventional keyboard.
Air Liquide delivers 'regular performance'
Air Liquide has seen its sales for 2009 fall 8.6 per cent to
11.9 billion (?10.4 billion), yet despite this, cost cutting programmes helped the gas supplier increase its operating profits by 0.9 per cent to €3.0 billion. 'In the context of an unprecedented economic slowdown, Air Liquide has once again shown the resilience of its businesses and its ability to deliver a regular performance,' said Beno?t Potier, Air Liquide's chief executive
Eastman to buy plasticiser firm
Eastman Chemical has bought Illinois, US-based Genovique Specialties from Arsenal Capital Partners for an undisclosed amount. The company says the acquisition of the speciality non-phthalate plasticiser manufacturer will position Eastman as a global leader in the $9 billion non-phthalate plasticiser market.
The deal includes Genovique's manufacturing operations in Chestertown, US, Kohtla-J?rve, Estonia, and its joint venture in Wuhan, China.
Former DuPont employee jailed for stealing trade secrets
Michael Mitchell, a former DuPont employee, has been jailed for 18 months in a US Federal Prison for stealing trade secrets associated with DuPont's Kevlar branded products and selling them to its Korean competitor Kolon.