Industry news, December 2010
PHARMACEUTICALS
Polished performance from Pradaxa
The US Food and Drug Administration (FDA) has approved Pradaxa (dabigatran), made by Boehringer Ingelheim, for the prevention of stroke and blood clots in patients with abnormal heart rhythm, known as atrial fibrillation.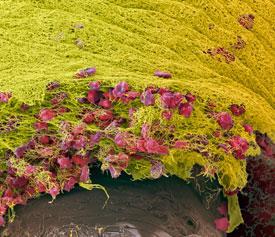 The approval isn't a huge surprise. In September, Boehringer got a unanimous 9-0 positive decision from the FDA advisory committee tasked with giving an opinion on the risk versus the benefit. But it will still be a very welcome bit of good news for Boehringer, which recently dropped development of flibanserin for the treatment of hypoactive sexual desire disorder (HSDD) - a controversial condition characterised by low sexual desire in women (see Chemistry World, November 2010, p19). Pradaxa is an anticoagulant that inhibits thrombin, an enzyme involved in blood clotting. In the most recent trial, Rely, patients taking Pradaxa had fewer strokes than those who took warfarin. Interestingly, the drug will be available in 75mg and 150mg capsules, but Rely used only 110mg and 150mg capsules. In recent trials, apixaban, an oral anticoagulant developed by Bristol-Myers Squibb , showed better efficacy than aspirin. Results from the head-to-head study with warfarin are expected in April 2011.
Andrew Turley
Novartis halts cancer trial
Swiss pharma giant Novartis has decided to terminate the clinical trial programme for lung cancer candidate ASA404, Attract-2. According to the company, an independent data monitoring committee recommended the move in response to interim Phase III results showing the candidate was unlikely to significantly extend overall survival. ASA404 is a tumour vascular disrupting agent - it disrupts the blood supply to tumours. UK biotech Antisoma granted Novartis rights to it in April 2007 for $100 million (?62 million) plus other benefits. Novartis says halting the trial will cost $120 million, which it will place on its books in the fourth quarter of this year.
Novo expands China R&D
Danish insulin company Novo Nordisk has said it will double the size of its research and development centre in Beijing, China, from 100 to 200 employees by 2015. The Danish drugmaker established the centre in 2002. Now the research scope will be broadened so that eventually the centre will take part in all aspects of drug discovery.
Pfizer buy and sell
Pfizer has said it will buy a 40 per cent stake in Brazilian generics manufacturer Laboratorio Teuto Brasileiro. The pharma giant will pay BRL400 million (?150 million) upfront and commit to milestone payments, the details of which were not disclosed. Pfizer will get the option of acquiring the remaining 60 per cent of Teuto from 2014. According to the company, generics account for about 60 per cent of the value of the Brazilian retail pharma market driven by the increased purchasing power of growing middle income patients.
Meanwhile, the company has also said it is 'reviewing strategic alternatives' for its drug delivery unit Capsugel and raised the possibility of divestiture. The unit manufactures among other things gelatine capsules. In 2009, it generated sales of $740 million. Pfizer expects to give the results of its review process by the end of the first quarter of 2011.
US approval for Kombiglyze XR
The US Food and Drug Administration (FDA) has granted market approval to the combination diabetes candidate Kombiglyze XR (saxagliptin, metformin). The candidate, developed by AstraZeneca and Bristol-Myers Squibb, is a combination of the dipeptidyl peptidase-4 (DPP-4) inhibitor saxagliptin, marketed by Bristol-Myers Squibb as Onglyza, and metformin, a commonly used glucose lowering drug. Onglyza was approved in the US for
type 2 diabetes in July 2009. It made sales of $85 million in the first nine months of this year.
Lilly buys Avid
Eli Lilly will acquire Avid Radiopharmaceuticals, which makes molecular imaging compounds, for up to $800 million. The US pharma company will pay $300 million for the shares of the privately held company. On top of that, it will pay up to $500 million for commercial and regulatory milestones achieved by florbetapir, Avid's lead candidate. Florbetapir is a molecular imaging compound designed to detect amyloid plaque in the brain, thought to play a role in Alzheimer's disease.
Meanwhile, the FDA has approved antidepressant Cymbalta (duloxetine hydrochloride) to combat chronic musculoskeletal pain in, for example, patients with osteoarthritis. Cymbalta is a small molecule drug marketed by Eli Lilly thought to increase the activity of serotonin and norepinephrine, substances that occur naturally in the brain and spinal cord. It is approved in the US against depression, anxiety, pain associated with diabetes and fibromyalgia. In 2009, it made sales of $3.1 billion - 14 per cent of total sales - for the US pharma giant, making it the second highest yielding product for the company behind Zyprexa (olanzapine), which is for the treatment of psychotic disorders.
Third quarter results - part 1
Companies have started delivering their financial results for the third quarter of 2010. Here's a look at some of the stats in so far. (All percentage changes are based on the same period last year).
Abbott made sales of $8.7 billion (?5.5 billion), a 12 per cent increase. Operating income decreased 28 per cent to $1.2 billion.
Eli Lilly made sales of $5.7 billion, a 2 per cent increase. Operating income increased 49 per cent to $1.7 billion.
GlaxoSmithKline made sales of ?6.8 billion, a 2 per cent decrease. Operating income decreased 5 percent to ?2 billion.
Johnson & Johnson made sales of $15 billion, a decrease of less than 1 per cent.
Novartis made sales of $12.6 billion, a 13 per cent increase. Operating income decreased 2 per cent to $2.6 billion.
Novo Nordisk made sales of DKK15.6 billion (?1.8 billion), a 25 per cent increase. Operating income increased 34 per cent to DKK5.1 billion.
Roche made sales of CHF11.5 billion (?7.3 billion), a 3 per cent decrease.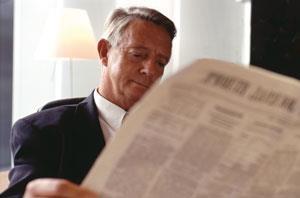 What can we take from this? Abbott, Novartis and Novo Nordisk have all ramped up sales. Abbott benefited from a 13 per cent boost to global sales of its flagship drug Humira (adalimumab) to $1.7 billion. Humira is a tumour necrosis factor blocker for the treatment of arthritis, ankylosing spondylitis and Crohn's disease. The acquisition of the Solvay pharmaceutical business, completed in February, will have also had an impact on Abbott sales. In the third quarter of 2009, it made sales of
751 million (?655 million). But that
4.5 billion Solvay acquisition will have affected the income made on sales as well. Total operating costs and expenses, for example, jumped 22 per cent to $7.5 billion for the third quarter of 2009 compared with $6.1 billion in 2008. These are notable results for Novo Nordisk as well. See p10 for a closer look at the company.
Biogen job cuts
US biotech Biogen Idec is planning to cut 650 jobs, a 13 per cent reduction of its full time workforce. The company is also planning to shut down its cardiovascular business and either spin-out or out-license its oncology business, while focusing on neurology. Through these changes, the company expects to save $300 million annually, including $85 million from the job cuts.
GSK settles cases
UK drugmaker GlaxoSmithKline (GSK) has agreed to pay $750 million to settle the charges relating to the manufacture of adulterated drugs at the company's now closed plant at Cidra, Puerto Rico. The whistleblowing former staff member who initiated the suit will receive approximately $96 million. The case involves drugs manufactured by GSK subsidiary, SB Pharmaco, between 2001 and 2005. SB Pharmaco has pleaded guilty to releasing adulterated forms of: antiemetic Kytril (granisetron); antibiotic Bactroban (mupirocin), antidepressant Paxil (paroxetine); and diabetes drug Avandamet (rosiglitazone, metformin).
Meanwhile, GSK and biotech Amicus have agreed to develop and commercialise together Amigal (migalastat hydrochloride), currently in Phase III trials for the treatment of Fabry disease. Under the terms, GSK will pay Amicus $30 million upfront and up to $170 million for development and commercialisation milestones. On top of this, GSK says it will buy 6.9 million Amicus shares for $31 million - $4.56 per share - representing a 19.9 per cent stake in the company. The move brings GSK into a niche area currently dominated by Genzyme. The US biotech, which is under takeover pressure from Sanofi-Aventis (see Chemistry World, November 2010, p18), makes Fabrazyme (agalsidase beta) for the treatment of Fabry disease.
Merck to sell Theramex to Teva
German pharma major Merck KGaA has announced that it will sell Theramex - its Monaco-based company specialising in women's health and gynaecology - to Israeli generics manufacturer Teva. The latter will acquire all Theramex operations and shares for
265 million (?230 million). Merck will be eligible to receive certain performance-based milestone payments, according to the agreement, and the distribution rights to Theramex products will be shared between Teva and Merck.
The deal is expected to close towards the end of this year.
Lorcaserin refused entry
The US decision on obesity candidate Lorqess (lorcaserin), developed by Arena, has been made - and it's a thumbs down. According to the company, the US Food and Drugs Administration (FDA) said in its 'complete response' letter that 'it cannot approve the application in its present form'. The decision won't be a surprise for most people. In September, the drug received a negative opinion from the FDA advisory committee. But it's led to much speculation about how quickly Arena might be able to turn things around. The main issues flagged by the FDA seem to relate to tumours in animal studies and the overall efficacy of the drug - its capacity to reduce weight - which is described as 'marginal'. Earlier this year, hopes were higher that one of several new drugs would be approved for the treatment of obesity - three in particular seemed promising (see Chemistry World, October 2010, p12).
Diversify to generics for success
Pharma companies are diversifying their way out of the strategic crisis facing the industry - and generics is the most important area for this - a new study has found. And, in a break with the past, the financial community is supporting the idea. According to the study by consultancy company Roland Berger, 78 per cent of executives in the pharma sector perceive generics to be the most important area of diversification followed by consumer health at 50 per cent and vaccines at 42 per cent. In addition, executives are moving away from the traditional focus on high margins and patent-protected drugs. Almost 50 per cent expect a negative return on the research and development investments they make now.
CHEMICAL
RTOs add
50 billion to EU economy
Research and Technology Organisations (RTOs) in Europe, such as the Fraunhofer Gesellschaft in Germany, together contribute
50 billion (?43.6 million) to the EU economy, according to a new report. But despite this, they are poorly understood and national governments are not using them to their full potential, it adds. The report from European research organisation the Technopolis Group says RTOs received 32 per cent of the funding available through the Sixth Framework Programme.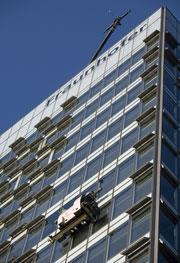 There are about 350 RTOs in Europe. They resemble universities, but focus on developing applied research and exploiting the science in industrial projects. They generally receive a mixture of public subsidy and industrial income and, with a combined workforce of more than 150 000 scientists, technicians and engineers, are an important source of employment in the region. The report was published on behalf of the European Trade Association of the Research and Technology Organisations.
BASF drops paper chemical part
German chemical major BASF has said it will reorganise its paper chemicals division by terminating production of optical brighteners at its Grenzach site in Germany and moving production of paper dyes from Grenzach to Ankleshwar, India. In addition, the paper dye product range will be reduced. The plan will affect 300 full-time jobs in Grenzach, the company said, with about 180 jobs to be left at the site. Fred Baumgartner, head of the BASF Paper Chemicals division said: 'Currently, paper chemicals are a difficult business to be in.' Paper chemicals accounted for
1.3 billion of BASF sales over the first nine months of this year. The company attributed growth to increasing demand in Asia and positive currency effects.
Solvay green investment
Chemical company Solvay says it will invest
83 million to convert the mercury-based electrolysis processes at its Tavaux plant in France to membrane-based equivalents. The company says the move will reduce the energy consumption of the electrolysis by 25 per cent. In addition, it says it will improve the environmental footprint of the site by reducing the carbon dioxide emissions by 19Mt per year. The Tavaux site produces speciality polymers, such as polyvinylidene chlorides and fluorides, and 'essential products', such as caustic soda, epichlorohydrin and vinyls.
Plan for $1bn fertiliser plant
Mitsubishi Heavy Industries and Japanese company Sojitz have received an order for a large-scale urea fertiliser plant in Russia - a contract worth over $1 billion (?630 million). The new plant, to be built in Tartarstan, will produce ammonia and methanol from natural gas. According to the companies, the project will represent the first large-scale fertiliser plant construction project in Russia for 20 years. The plant is scheduled for start-up in 2015. The China National Chemical Engineering Corporation will be responsible for the construction work.
Lanxess buys up Flexsys units
German synthetic rubber company Lanxess has agreed to buy two businesses from Flexsys, a division of US speciality chemicals company Solutia. Lanxess will buy the primary accelerator business and the anti-reversion agent Perkalink 900. Accelerators help to determine the speed of vulcanisation during the production of synthetic rubber products. Perkalink 900 is used to lower the risk of reversion during the vulcanisation. The companies have not disclosed financial details, although they have said that the affected employees will not be transferred to Lanxess.
Meanwhile, the company also says it will invest
9 million to expand its production capacity of ethylene-vinyl acetate copolymer (EVM) at its Dormagen site in Germany. The production capacity for EVM, sold under brands Levapren and Levamelt, will be increased by 30 per cent to 15 000 Mt by the second half of 2012. Levapren has a high heat resistance. The expansion is due to increased demand from the wire and cable industry, which uses the polymer to manufacture flame-retardant sheathing.
EC proposes phosphates ban
The European Commission (EC) has proposed a ban on the use of phosphates in laundry detergents. Phosphates are used in detergents to aid cleaning, particularly in hard water, but in rivers and surface waters, phosphates, like nitrates, can lead to eutrophication, when the high nutrient levels boost algal growth at the expense of other organisms. Therefore, they are removed at waste water treatment plants. According to the EC, this process is costly and not all plants in the EU have the necessary technology. Cost-efficient alternatives for laundry detergents are available, it says.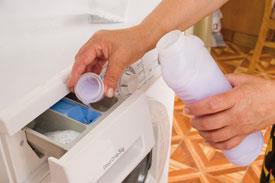 'The commission's proposal to ban phosphates in laundry detergents will ensure that European citizens benefit from an increased water quality of their lakes, rivers and marine waters while keeping European companies at the forefront of this sector,' said EC vice president Antonio Tajani. 'The commission will keep under review industry's progress in the development of technically and economically viable alternatives for automatic dishwasher detergents through innovation.' If approved by the EU, the ban would go live at the start of 2013. It would not include dishwasher detergents or detergents for professional use, although it would limit the content of other phosphorous containing compounds, in addition to phosphates.
Ashland sells distribution unit
Chemical company Ashland has agreed to sell its global distribution business to private investment firm TPG for $930 million. The business generates annual sales of $3.4 billion and employs 2000 people across North America and Europe.
Total coal move
French oil supermajor Total has said it will collaborate with China Power Investment on a 'coal-based petrochemical' plant in China. The two companies have signed a 'letter of understanding'. They will now test the feasibility of a 1Mt per year polyolefins production site, based on methanol produced from the gasification of coal. The plant is due to start production after 2015 and investment is estimated at
2-3 billion.
Evonik boosts silicas production
German speciality chemical company Evonik has said it will increase its silica production capacity by 25 per cent over the next four years. To achieve this, the company says its investments will be in the 'mid double-digit million euro range'. The expansion will be focused at existing silica sites in Asia and Europe. In May 2010, Evonik said it would expand capacity for precipitated silicas at its subsidiary Insilco in India.
GREEN TECH
Biofuel job boon
Bloomberg New Energy Finance has released a study that says implementing the next generation of biofuels could create up to one million jobs in Europe over the next decade. The authors say that using 25 per cent of existing agricultural residue and waste to make biofuels and biochemicals could also lead to substantial economic growth and a reduction in greenhouse gas emissions. They call on the EU to introduce an ambitious EU-wide 2020 mandate for next generation biofuels, as well as other incentives and tax breaks to encourage the creation of a bio-based economy.
IN BRIEF
BMS donates diabetes money
The charitable arm of pharma company Bristol-Myers Squibb, the Bristol-Myers Squibb Foundation, has said it will commit $100 million over the next five years as part of an initiative to help patients with type 2 diabetes with disease management.
Lilly goes for diabetes in China
US pharma company Eli Lilly is planning to open a research centre in Shanghai, China, that will focus on new medicines for the treatment of diabetes. The new centre will employ 100 scientists and support staff, mostly hired from within China. Lilly says that, since the late 1990s, it has invested more than Yuan2 billion (?190 million) in the country.
Breast cancer therapy sales to top $5 billion by 2019
A report by industry research company Decision Resources, is predicting that the combined sales of seven new breast cancer therapies will total nearly $5 billion by 2019. The figures, based on future sales in the US, France, Germany, Italy, Spain and the UK, suggest that the emerging Poly ADP-Ribose Polymerase (PARP) inhibitor drug class will be particularly important. The report also finds that sales of HER2 targeted therapies will increase by almost $2 billion through to 2019.
Merck wins Temodar ruling
A US court of appeal has ruled in favour of Merck & Co in a patent infringement case involving Israeli generics manufacturer Teva Pharmaceuticals. The court reversed a lower court ruling that the patent for Merck's brain cancer drug Temodar (temozolomide) was unenforceable. Teva previously agreed not to launch a generic version of the drug during the appeal. Merck has said it will not object to Teva launching a generic version in August 2013, although its US patents will not expire until February 2014. Schering, now part of Merck, filed the patent lawsuit against Barr Pharmaceuticals, now part of Teva, in July 2007.
Halliburton subpoena
US oil services company Halliburton has been subpoenaed by the US Environmental Protection Agency after failing to supply information for an investigation into hydraulic fracturing, in which rock fractures are generated to increase the output of - for example - oil wells. The other eight companies asked in connection with the investigation 'have agreed to submit timely and complete information', the agency said.
Dow coal-to-chemicals bid
US chemical major Dow, in collaboration with Shenhua, a coal company owned by the Chinese state, has submitted a project application report to build a 'world-scale integrated complex of coal, power and chemicals' in Yulin, China. 'We are pleased to complete this important next step as we progress through the government approval process,' said Peter Sykes, president of the Dow Greater China division.
New AkzoNobel plant in China
Chemical company AkzoNobel has opened its sixth powder coatings plant in China. It has a production capacity of 4000 tonnes per year and is situated in the Wuhan economic and technological development zone, an industrial and manufacturing hub. Coatings to be made at the new site will be used in appliance, architecture, automotive, furniture and IT sectors.
Praxair enters Russia
US industrial gases company Praxair has agreed to a contract that will see it supply oxygen, nitrogen and compressed air to Plastkard, a subsidiary of Russian chemical company Nikochem. Praxair will build a new air separation plant with a capacity of 350 tonnes per day in Volgograd, Russia. Plastkard produces polyvinyl chloride.