Succinic acid plans
Dutch life and material sciences company DSM and French starch company Roquette Fr?res are together planning to build what they say will be the largest European plant for the production of succinic acid from biological sources.
To be built on the Roquette site at Cassano Spinola in the Province of Alessandria, Italy, the 10,000 tonnes per year capacity plant is expected to start production in mid-2012. The companies have not disclosed financial details.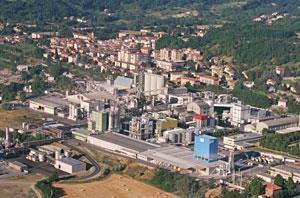 Succinic acid can be used to make a wide range of substances including polymers, resins, pharmaceuticals and food. But currently the chemical represents a relatively small market. Traditionally, it has been made from petrochemical sources by, for example, catalytic hydrogenation of maleic or fumaric acid. But the renewable trend has led to growing interest in production of succinic acid from biological - and therefore potentially renewable - sources. (See Chemistry World, February 2010, p16.) The companies hope that it could become an alternative to petrochemical raw materials, such as adipic acid and 1,4-butanediol, and thereby come to represent a much larger market.
The plant will use yeast fermentation to produce succinic acid. According to DSM and Roquette, the pH at which the process runs is 'much lower' compared with alternatives, leading to higher energy efficiency. In the initial phases, the raw material will be starch derivatives, but the companies hope to switch to cellulosic biomass from non-crop sources eventually.
The DSM-Roquette partnership was formed in 2008. In January 2010, they opened a demonstration plant in Lestrem, France.
Andrew Turley
PHARMACEUTICAL
Cancer candidate trials record
Why isn't the pharma industry bringing more drugs to market? Well, according to a new industry report, it certainly isn't because of a lack of effort. The Pharmaceutical Research and Manufacturers of America (PHRMA) says 887 anticancer candidates are in clinical trials or awaiting US Food and Drug Administration review - a new record.
What's more, the number has risen steeply in recent years. When the PHRMA released its first report on this subject in 1988, 65 candidates were recorded. But as recently as 2005, there were still fewer than 400. So the figure has more than doubled in just six years. The experts at the PHRMA cite an improved understanding of stem cells and how tumours promote their own survival, as well as the increasing use of biomarkers.
Pay-for-delay problem?
So-called pay-for-delay deals are rapidly gaining popularity, according to data from the US Federal Trade Commission (FTC), a government agency that investigates potentially anti-competitive practices.
Specifically, the number of such deals struck in 2010 shot up 60 per cent to 31, up from 19 in 2009.
What's a pay-for-delay deal? It's a deal struck between a drugmaker and a generics manufacturer concerning the expiration of patents for a specific drug. In essence, the generics manufacturer agrees to hold off making low cost generics after patent protection disappears - in return for a big wad of cash.
The deals reflect the severity of the problem facing the pharma industry, and the lack of ideas about how to tackle it: the industry is willing to do (almost) anything to hold on to marketing exclusivity for its blockbusters, even if it's only for a few extra months.
According to the agency, 2010 deals involved 22 different branded pharmaceutical products with combined annual US sales of $9.3 billion (?5.3 billion). On average, pay-for-delay deals hold off generic competition for 17 months, it says.
'Collusive deals to keep generics off the market are already costing consumers and taxpayers $3.5 billion a year in higher drug prices,' said FTC chairman Jon Leibowitz.
Novartis halts Tasigna trial
Swiss pharma major Novartis has halted its Phase III trial of anticancer drug Tasigna (nilotinib) for the treatment of cancer of the gastrointestinal tract. Interim results show Tasigna is unlikely to prove better for patients with gastrointestinal stromal tumors (GIST) than Glivec (imatinib), another Novartis anticancer drug.
Glivec is the second biggest drug for Novartis. It is approved for the treatment of chronic myeloid leukaemia (CML) and GIST and generated global sales of $4.3 billion in 2010. Tasigna, which is only approved for CML, is much smaller, contributing just $400 million in sales in 2010. But Glivec is expected to face generic competition in 2015 when key patents expire, whereas Tasigna is a much newer drug and won't face generic competition until later.
The report was criticised by the Generic Pharmaceutical Association, which said the FTC was perpetuating a 'myth' that patent settlements are harmful to consumers.
Positive EU opinion on diabetes drug
The pharma industry has moved a step closer to a drug for the treatment of diabetes that would be injected just once a week - a boon for patients with diabetes and an attractive proposition for the industry, thanks to the size of the anti-diabetes drug market. A European Medicines Agency committee has given a positive opinion of Bydureon (exenatide), making EU marketing approval highly likely. Bydureon is under development at biotech Amylin and pharma major Eli Lilly. The biodegradable microsphere technology that provides the sustained release was developed by US pharma company Alkermes.
Exenatide is already marketed as Byetta, a twice per day treatment approved in the US in 2005 and Europe in 2006. But Bydureon was turned down for US approval in 2010.
The companies are now expecting a European Commission decision on marketing in the EU in two to three months. Exenatide is a glucagon-like peptide-1 (GLP-1) receptor agonists.
Elan sells formulation unit for $960m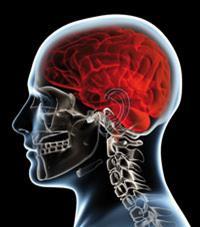 Alkermes has agreed to buy Elan Drug Technologies (EDT), the drug formulation and manufacturing business of Irish biotech Elan, for $960 million (?580 million) in cash and shares.
The new Alkermes, which will specialise in drugs for the treatment of central nervous system diseases, will boast 25 commercialised products and combined annual sales of $450 million. It will also establish its headquarters in Ireland.
EDT says it is expecting sales growth to come from two recently approved drugs: antipsychotic Invega Sustenna (paliperidone) and Ampyra (dalfampridine) for the treatment of multiple sclerosis. Invega Sustenna is a long-acting injectable version of Invega (paliperidone).
Elan will receive $500 million in cash and 32 million Alkermes shares. Alkermes is financing the deal with $450 million in loans.
Alkermes is known for Vivitrol (naltrexone), an opioid receptor antagonist for the treatment of alcohol and drug addictions, and antipsychotic Risperdal Consta (risperidone).
Allergan bolsters eye portfolio
Speciality pharma company Allergan has signed a $420 million deal with Molecular Partners for MP0112, a drug candidate for the treatment of diseases of the retina. Molecular Partners gets $45 million upfront and stands to get up to $375 million for milestones passed. It will also get royalties on sales.
MP0112 is a small protein that inhibits vascular endothelial growth factor A. It is in Phase II trials for the treatment of neovascular age-related macular degeneration, a leading cause of blindness in developed countries, and diabetic macular edema.
Novartis invests in cannabis products
Novartis has signed a licensing deal with UK company GW Pharmaceuticals, which specialises in drugs based on cannabis. Novartis will pay $5 million upfront for exclusive commercialisation rights to the lead GW product, Sativex (tetrahydrocannabinol, cannabidiol), in Australia, New Zealand, Asia (excluding Japan, China and Hong Kong), the Middle East (excluding Israel and Palestine) and Africa. GW will be responsible for the manufacture and supply of Sativex.
Sativex is approved in several countries for the treatment of spasticity due to multiple sclerosis. In addition, it is in Phase III trials for the treatment of pain caused by cancer.
Brilinque is 'cost-effective' says AZ
UK pharma major AstraZeneca (AZ) says that health economics data from the Plato trial shows treating acute coronary syndrome (ACS) patients with ticagrelor is more cost-effective than treating them with generic clopidogrel.
AZ markets anti-clotting drug ticagrelor as Brilinque in the EU, and it has applied for marketing approval in the US under the name Brilinta.
ACS patients treated for one year with ticagrelor and aspirin were projected to gain an additional 0.13 quality adjusted life years (QALYs) at a cost of between
2350 (?2060) and
5700 per QALY - compared with patients treated with generic clopidogrel and aspirin. The analysis will be published in
Value in Health
, the journal of the International Society for Pharmacoeconomics and Outcomes Research.
Sanofi markets clopidogrel as Plavix, which made 2010 sales of
2 billion for the company. Sales of Plavix are falling due to competition from generic versions of the drug.
Pradaxa performs
Oral anti-clotting drug candidate Pradaxa (dabigatran etexilate) has received a positive opinion from a European Medicines Agency (EMA) committee.
Pradaxa, made by German drug maker Boehringer Ingelheim, was considered for marketing approval for the prevention of stroke and systemic embolism in adult patients with nonvalvular atrial fibrillation (AF). The positive opinion makes EU marketing approval extremely likely. Pradaxa was approved in the US for the treatment of AF in October 2010.
Pills versus inhalers for asthma care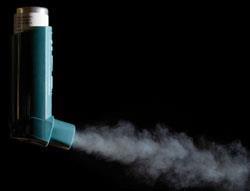 Patients with asthma are typically very familiar with inhalers, and much less familiar with taking pills, such as leukotriene-receptor antagonists (LTRAs), to manage their condition. But new research suggests that LTRAs, such as Singulair (montelukast) from Merck & Co and Accolate (zafirlukast) from AstraZeneca , are just as effective and easier for patients to use. (D Price et al, N. Engl. J. Med., 2011, 364, 1695. DOI: 10.1056/nejmoa1010846).
Such drugs are approved for the treatment of asthma, but doctors prescribe them far less frequently than inhalers, due in part to previous trials with smaller numbers of participants that suggested they are less effective.
The researchers followed 650 UK patients with chronic asthma for two years, examining different treatment approaches in a real-world setting.
GSK divests non-prescription parts
UK-based pharma company GlaxoSmithKline (GSK) has identified the 'non-core' over-the-counter brands it is planning to divest as it refocuses its activities. The company said in February that it was planning to divest some of its consumer products business. The 19 brands to be divested had 2010 sales of ?500 million. The list includes analgesic Solpadeine (paracetamol plus others) feminine hygiene product Lactacyd (lactic acid) and obesity drug Alli (orlistat), which has a controversial safety record. GSK is aiming to sell the brands before the end of 2011.
The move follows the recent sale of the Pfizer capsule business, Capsugel, which provoked speculation about whether Pfizer was starting a broad divesture programme.
SciClone buys NovaMed
US based SciClone Pharmaceuticals has acquired China based NovaMed Pharmaceuticals for up to $105 million (?63 million). SciClone says the acquisition will strengthen its position in the rapidly expanding pharmaceutical industry in China. Under the terms of the agreement, NovaMed shareholders will receive an up-front cash payment of $25 million and SciClone shares worth ?37 million. The firm could also be entitled to up to an additional $43 million depending on successes for the 2011 and 2012 financial years.
CHEMICAL
DSM invests in carrot colours
DSM is going to buy Spanish carotenoid producer Vitatene. It has not disclosed financial details. Vitatene produces carotenoids for food applications by fermentation of fungal plant pathogen Blakeslea trispora. The products are sold under brand names Betanat and Lyconat.
Carotenoids are naturally occurring fat soluble pigments made by plants, algae and photosynthetic bacteria that lead to yellow, orange and red colours. Beta-carotene, for example, is the source of the orange colour of carrots. There is some evidence to suggest that carotenoids have health benefits.
Legal row over EU chemical info
Two environmental groups have initiated a legal battle with the European Chemical Agency (ECHA) for alleged failure to reveal the names of companies responsible for producing the most harmful chemicals.
ClientEarth and ChemSec claim that the ECHA is breaking EU law by withholding the names and contact details of manufacturers and importers of 356 substances that are harm human health and the environment.
Among them are 'substances of very high concern' (SVHCs) identified under the Reach (registration, evaluation, authorisation and restriction of chemicals) regulation.
The ECHA says that it has not received any details from the relevant judicial court and that it will respond to the court if it does. Meanwhile, it has decided it will release more information from Reach registration documents including, notably, company names, although companies with 'valid justification' may be exempted to protect their commercial interests.
Rhodia sells salicylic units
Chemical company Rhodia has said it is selling its salicylic and acetaminophen activities to Novacap. The move comes in the wake of the
3.4 billion deal to merge Rhodia with fellow chemical company Solvay.
Rhodia says that its salicylates business is the last of its pharma business, the bulk of which it sold to Indian company Shasun Chemicals and Drugs in 2006. The principal production sites for salicylic and acetaminophen activities are in France, Thailand, China and Brazil, and employ 390 people. Salicylates are widely used in the pharma industry, notably the production of aspirin.
AkzoNobel restructuring
Dutch chemical company AkzoNobel is looking for a buyer for its subsidiary ICI Pakistan, which it bought in 2008 in the wake of the disintegration of UK chemical giant ICI.
The company will split ICI Pakistan into AkzoNobel Pakistan, comprising the paints business, and ICI Pakistan, comprising everything else, and keep a 76 per cent stake in the former.
Currently, ICI Pakistan focuses on the Pakistan market, operating in polyester fibre, soda ash, life sciences, chemicals and decorative paints. In 2010, it made sales of
305 million.
Fines for big name price fixers
The European Commission (EC) has fined Procter & Gamble (P&G) and Unilever, two giants in the consumer products area,
315 million (?278 million) for price fixing of laundry detergents. Unilever will pay
104 million, and P&G
211 million. Henkel was also in the cartel, which lasted at least three years, but Henkel has escaped financial penalties by blowing the whistle on the other two.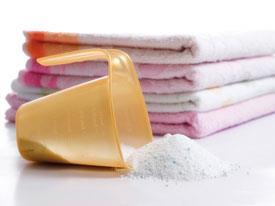 According to the EC, the three companies are the leading producers of washing powders in Europe. The cartel grew out of an initiative to improve the environmental performance of detergents.
Evonik agrees sale of carbon blacks
Chemical company Evonik is going to sell its carbon blacks business to private equity firm Rh?ne Capital in a transaction valued at over
900 million.
Carbon blacks are used in a wide variety of products including car tyres. The Evonik carbon blacks business generated sales of
1.2 billion in 2010, and it employs 1700 people. Evonik signalled its intent to offload the business in September 2010.
The move is part of a wider plan to focus on speciality chemicals. The company says it wants to concentrate on areas with above-average growth potential in the wake of the economic downturn. Sales fell 18 per cent to €13 billion in 2009. But a
500 million per year cost cutting programme to 'weatherproof' the company meant operating profits fell only 8 per cent to
1.2 billion.
In February, Indian group Aditya Birla agreed to buy the Columbian Chemicals Company - a carbon blacks manufacturer based in the US - from merchant banking firm One Equity.
Reckitt Benckiser boss retires
Bart Becht will retire as chief executive of UK-based consumer products giant Reckitt Benckiser later this year. He will be succeeded by Rakesh Kapoor, executive vice president global category development, who will become chief executive on 1 September.
The unexpected decision surprised the markets and wiped ?2 billion off the value of the company. Becht is arguably best known to the general public for his high pay, which hit the dizzy heights of ?90 million in 2009. But in financial circles, he has been widely praised for increasing profits by cutting costs internally and consequently boosting the market value of the company.
Reckitt Benckiser makes a wide range of consumer products including Durex condoms, Dettol antiseptic products and analgesic Nurofen (ibuprofen). In 2010, it made sales of ?8.5 billion.
DuPont sweetens Danisco deal
Chemical major DuPont has completed its tender offer for Danish food ingredients and enzymes company Danisco, having recently raised its bid.
In January, DuPont agreed to pay $5.8 billion and assume $500 million of Danisco net debt, an offer that was accepted by the Danisco board. But the deal has since faced opposition from Danisco shareholders, who say the price is too low.
DuPont has now said it will buy shares at DKK700 (?83), representing a price increase of 5.3 per cent. Ellen Kullman, DuPont chief executive, said the new terms were the 'final and best offer' to be made.
NEWS IN BRIEF
MSD and Sun partnership
Pharma giant Merck & Co and Sun Pharmaceutical Industries have struck a deal to co-market Merck diabetes drug sitagliptin in India. Sun will have the right to market, promote and distribute sitagliptin and sitagliptin plus metformin, under different brand names. The companies have not disclosed financial details.
Halaven gets approval in Japan
Japanese drugmaker Eisai has has received approval to market its novel anticancer drug Halaven (eribulin) in Japan for the treatment of inoperable and recurrent breast cancer. Halaven is now approved in each of the world's three largest pharma markets - Japan, the US and the EU. Breast cancer remains one of the leading causes of cancer death among women. Eisai says, Halaven is the first single-agent chemotherapy to demonstrate a significant overall survival benefit in patients with pretreated metastatic breast cancer.
Telaprevir approval on horizon
Hepatitis C drug candidate telaprevir, from Vertex Pharmaceuticals, has been applauded by a US FDA advisory committee charged with investigating safety and efficacy. The committee voted unanimously in favour of the candidate, making marketing approval likely. Concerns over safety remain: the candidate is associated with skin problems. But the FDA is likely to follow the committee recommendation.
Dr Reddy's UK investment
Generics manufacturer Dr Reddy's has opened an expanded R&D centre in Cambridge, UK. Currently, 40 people are employed at the site, part of subsidiary Chirotech, and the company says the move will allow for an initial doubling of the workforce, with scope for further expansion after that. The move is a rare bit of good news for the UK pharma sector following the closure of the Pfizer site at Sandwich (see Chemistry World, March 2011, p7) and job cuts at the Novartis site in Horsham.
Lanxess polychloroprenes boost
German synthetic rubber company Lanxess will invest
17 million (?15 million) in the expansion of its polychloroprene rubber production. The company says that demand for polychloroprene rubber is growing at a rate of 3 per cent per year. Polychloroprene is the product of chloroprene polymerisation, which is readily achieved with no need for catalysts. It is highly resistant to heat and oil, and can be easily worked because it softens at about 60?C. But it is not suitable for automobile tyres.
DuPont crop protection
Israeli crop protection company Makhteshim Agan Industries (MAI) is set to buy the global non-mixture diuron business of chemical major DuPont. The companies have not released financial details. Diuron is a 'urea herbicide' with the systematic name 3-(3,4-dichlorophenyl)-1,1-dimethylurea. It is used to control a wide variety of annual and perennial broadleaf and grassy weeds.
Agilent plans 1GHz NMR units
Instrument maker Agilent is planning a range of ultra high field nuclear magnetic resonance (NMR) spectrometers that will operate at 850MHz and 1000MHz. Agilent bought Varian for $1.5 billion in May 2010, a move that brought it into the NMR business .
BP pays $25m in 2006 spill row
Oil super major BP has agreed to pay $25 million for spilling 5000 barrels of crude oil from pipelines in Alaska in 2006. US authorities say the civil penalty is the largest 'per barrel' penalty to date for an oil spill. Government investigators found that the spill was the result of inspection and maintenance failings leading to corrosion in the pipelines.