Industry news, October 2011
PHARMACEUTICAL
Ireland still attractive to pharma industry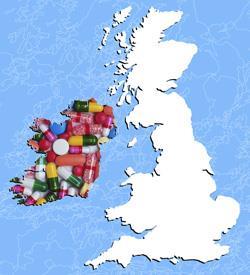 Less than a year has passed since internal economic turmoil in Ireland culminated in an unprecedented €83 billion (?71 billion) bailout, yet interest in pharma manufacturing in the country seems still strong.
In July, biotech Sangart said it was planning to build a new manufacturing plant near Cork that would serve its European headquarters. The new plant would create 120 jobs through the production of two drug candidates, MP4OX and MP4CO. Another biotech, Amgen, has also shown confidence. In March, it agreed to buy a former Pfizer site near Dublin, saving 280 jobs at the site. More recently, it confirmed that it has plans to enlarge the site, creating a further 80 to 100 jobs.
But not so long ago, the future looked far less promising. High levels of debt, associated with an unsustainable property bubble, led Ireland to become, alongside the likes of Greece and Portugal, one of the countries worst hit by the global economic crisis. So why are companies such as Sangart and Amgen still investing in pharma manufacturing in the country?
Ireland's rate of corporation tax was widely discussed at the time of the bailout. At 12.5 per cent for trading income, it is one of the lowest in Europe. During the crisis there were calls to increase the corporation tax to pay back the enormous sums Ireland owed. But the business lobby in Ireland countered that without such a low rate the country would fail to attract the business essential to its recovery.
In the end, the rate was not changed - something that has surely been important. But Fintan Walton, chief executive at UK consultancy PharmaVentures, says that there is more to Ireland: 'In order to run a high technology, high compliance operation, you need to have the right people with the right skill sets.' Walton, says education is key. In the IMD World Competitiveness Yearbook 2011, Ireland ranks ninth for the extent to which its education system can meet the needs of a competitive economy, seventh for the flexibility and adaptability of its workforce when faced with new challenges and second for the productivity of its workforce.
Andrew Turley
500 jobs to go at Dendreon
US biotech Dendreon is restructuring - the company has been hampered by slow sales of its flagship cancer vaccine, Provenge (sipuleucel-T), for the treatment of prostate cancer, and now it plans to cut its workforce by 500 jobs. Provenge was approved in the US in April 2010, but since then it has failed to sell as well as the company had hoped. According to news reports, Dendreon recently ditched a manufacturing deal with UK pharma giant GlaxoSmithKline due to poor sales of the drug.
Sanofi plans
2bn of extra savings
French pharma major Sanofi is also looking to save. It has updated its long term plans: the company wants to boost sales by 5 per cent per year between 2012 and 2015 while realising
2 billion (?1.8 billion) in annual savings. This follows the $20 billion (?13 billion) acquisition of US biotech
Genzyme
, completed in February. Next year will be a challenging one for the company. The full effects of the patent cliff will be felt as blood thinner Plavix (clopidogrel) and Avapro (irbesartan), for the treatment of high blood pressure, lose exclusivity in the US.
GE directs $1bn to cancer research
GE Healthcare, the healthcare business of US conglomerate General Electric, says it will commit $1 billion of its R&D budget over the next five years to cancer - including diagnosis, molecular imaging and manufacture of biopharmaceuticals. Through subsidiary Clarient, the company is investigating TLE3, a biomarker that may help to identify patients who will not respond to taxane anticancer drugs, such as paclitaxel and docetaxel. It is also interested in the use of carbon-13 for metabolic imaging - tracking how molecules are broken down in the body.
US approval for Xalkori
The US has approved anticancer drug Xalkori (crizotinib) from pharma giant Pfizer. The approval is notable primarily for two reasons. First, Pfizer says Xalkori is the first new drug for treating lung cancer in over six years. Second, the drug represents another success in the area of 'personalised' medicine: it has been approved with a companion diagnostic test that will tell the clinician whether the patient is likely to benefit from the drug. Specifically, the test determines if the patient has an abnormal version of the ALK gene, which causes cancer development and growth. Xalkori has been approved to treat patients with late-stage non small cell lung cancers (NSCLC). Between one and seven per cent of patients with NSCLC have the abnormal version of the ALK gene. Xalkori benefited from priority review and accelerated approval programmes, which have brought the drug forward faster than normal.
Par to buy Anchen
US drug maker Par has agreed to buy privately-owned drug company Anchen Pharmaceuticals, for $410 million in cash. Anchen is focused on extended release formulations and niche generics and employs 218 people. Par says it will finance the deal with cash plus a $350 million loan.
Nurofen recall
This is surely the sort of thing that keeps drug industry executives awake at night? Whole batches of product sitting on pharmacy shelves with the wrong drug in the packets. UK healthcare and consumer products group Reckitt Benckiser has recalled several batches of Nurofen Plus, a painkiller, after some packets were found to contain antipsychotic Seroquel (quetiapine). The UK Medicines and Health Products Agency has issued a warning to consumers after three defective packets were found. The drugs can be distinguished by the inner packaging: gold and black for the Seroquel tablets; silver and black for Nurofen Plus.
Generics in Spain
Doctors in Spain will have to prescribe generic drugs in preference to branded following the passage of a new law aimed at cutting
2.4 billion from the national healthcare bill, according to news reports. Doctors will specify only the active ingredients needed and pharmacies will be obliged to hand out the cheapest options - invariably generics.
Bad drug ads cost Google $500m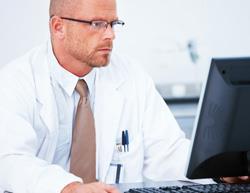 Iconic search engine company Google has agreed to pay $500 million (?320 million) for letting Canadian pharmacies place advertisements targeting consumers in the US. The Department of Justice says this resulted in companies illegally importing prescription drugs. As early as 2003, Google was aware that online Canadian pharmacies were advertising prescription drugs to Google users in the US through the Google 'AdWords' program. The company took steps to block pharmacies in other countries, but continued to allow Canadian pharmacy advertisers to target US consumers.
901 drugs in development
How many biotechnological drug candidates are under development at the moment? 901, according to a US industry report. The drugs are either in clinical trials or under Food and Drug Administration (FDA) review and include 353 for the treatment of cancer and related conditions. 300 of those are monoclonal antibodies, versions of naturally occurring immune system protein generated in the laboratory.
Zelboraf approval
The FDA has approved Zelboraf for treating late stage melanomas, the most dangerous form of skin cancer. The drug was developed by Plexxicon and specifically targets cells expressing a genetic mutation of the BRAF gene. The drug is an example of so-called personalised medicine and approved in conjunction with a diagnostic test for the mutation, which Plexxicon says is present in about half of melanoma cases. Daiichi Sankyo, which owns Plexxicon, and Genetech will promote the drug together in the US. Roche, which owns Genentech, agreed to pay $40 million upfront and $6 million in research funding, plus up to $660 million for milestones passed, in 2006 to team up with Plexxicon on BRAF proteins.
Enterprise zone at Sandwich
The Pfizer R&D site at Sandwich, UK, recently renamed Discovery Park, will become one of 11 new 'enterprise zones' and thereby benefit from tax breaks and reduced planning regulations to encourage investment. In February, Pfizer said it would close the site leading to the loss of 2400 jobs (see Chemistry World, March, p7), but more recently it decided to retain some operations (involving some 350 staff) at the site (see Chemistry World, August, p8). Pfizer and the government expects the measures to attract companies to the area. Indeed, the first Pfizer spinout has already launched at the Sandwich site.
Pfizer fends off Viagra challenge
Pfizer says that it has won its legal battle in the US with Israeli generics company Teva over the patents covering Viagra (sildenafil), the iconic erectile disfunction drug. Viagra still brings in big money for Pfizer - it made $2 billion in sales in 2010 - money that will be sorely needed when the patents for cholesterol drug Lipitor (atorvastatin) expire in the next year or so. Therefore, the company is keen to hold off generic competition for as long as possible. And, in this regard, it has won a battle (if perhaps not the war). One patent - covering the chemical compound - expires in 2012.
But Pfizer has another patent, covering the use of the drug, that doesn't expire until 2019. Several companies, including Teva, have challenged this 'drug use' patent, most recently Watson Pharmaceuticals. Now, it seems things are going in Pfizer's favour. The court decision, which is subject to appeal, prevents Teva from receiving approval for a generic form until 2019, Pfizer says.
Roche snaps up Evotec candidate
German biotech Evotec has agreed to grant rights to its top Alzheimer's drug candidate to Swiss pharma major Roche in a deal worth up to $830 million (?528 million). Only $10 million will come up front - Roche will pay the remaining $820 million if and when the candidate is a success, as measured by a series of pre-determined milestones. Roche says it will start proof-of-concept studies in 2012. The Evotec candidate, EVT302, inhibits monoamine oxidase type B (MAO-B), an enzyme that breaks down dopamine in the brain and contributes to the production of free radicals. Evotec gained the rights to EVT302 in 2006 when it was under investigation in relation to a different disease.
Radium drug fast tracked in US
Bayer has received fast track status for its anticancer candidate Alpharadin (radium-223 chloride) in the US. The decision from the Food and Drug Administration (FDA) means that the candidate, aimed at the treatment of castration resistant prostate cancer, may get to market sooner. Bayer bought rights to Alpharadin from Norwegian pharma company Algeta in 2009 in an $800 million deal. Since then, the candidate seems to have performed well: in June, for example, a Phase III trial was stopped early because of good results.
CHEMICAL
GM debate back on the menu
The European Court of Justice has ruled that, in legal terms, honey with traces of genetically modified (GM) material in it is technically food produced from genetically modified organisms, even if the GM material got there by accident. The decision raises the possibility of a wave of compensation claims from beekeepers who have struggled to make sales after contamination from GM pollen. It is also likely to hit imports of honey from countries that grow a lot of GM crops, such as Argentina.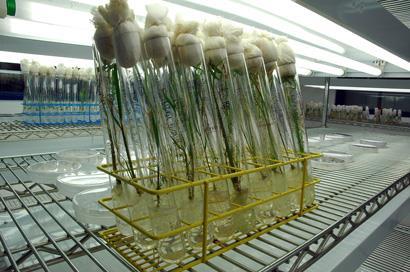 But it isn't all good news for the anti-GM lobby. The same court has ruled that France acted illegally in 2007 when it banned a genetically modified (GM) variant of corn from US agrichemical giant Monsanto. MON810 contains genetic material that codes for a toxin that helps to keep at bay the European corn borer and other pests. It was approved by the EU in 1998, but since then several European countries, including France, Germany and Hungary, have halted its use over concerns that it damages the environment. The ruling was welcomed by EuropaBio, the European Association for Bioindustries, which said that EU member states should not ban GM crops based on myth and hearsay.
DuPont wins big in Kevlar case
Chemical giant DuPont has won $920 million in a US legal battle with Korean company Kolon over alleged theft of trade secrets relating to Kevlar, an iconic material used in bulletproof textiles, tyres and fibre optics. In a statement, Kolon accused DuPont of running 'a multiyear campaign.aimed at forcing Kolon out of the aramid fibre market'. Kevlar - polyparaphenylene terephthalamide - was developed in the 1960s and first found commercial use as a replacement for steel in racing tyres.
SAFC targets $1bn in sales
US chemical company SAFC says it is planning to boost annual sales to $1 billion by 2015. The company - the fine chemical business of Sigma Aldrich - made sales of $650 million in 2010.
Belgian hospitality
Who in Europe is best at encouraging foreign skills and qualifications? According to a report from accountancy firm Deloitte, it's Belgium.
'The Belgian migration (work permit) process is by far the fastest and the easiest to comply with,' the authors say. 'We can safely conclude that in contrast to previous years, and to neighbouring countries, it has become easier for third country nationals to be employed in Belgium.' The picture is less inspiring for the other European countries, such as the UK, where applications were taking 5-14 weeks to process when the authors checked. In April, the UK brought into effect a 21,700 person cap on the number of highly skilled and skilled non-European workers entering the UK each year. The move drew criticism from the scientific research and business communities, which said it would stunt innovation and economic growth (see Chemistry World, November 2010, p11).
UK biotech prize
The UK Technology Strategy Board (TSB) wants your help in working out how to make 'high value' chemicals via industrial biotechnology - and it will invest ?2.5 million in the best ideas. The hope is that this will spur the chemical industry to test biotechnology routes as replacements for thermochemical processes. The competition opens on 19 September 2011 and closes on 3 November 2011.
US ozone plan halted by Obama
US president Barack Obama has asked the Environmental Protection Agency (EPA) to ditch controversial plans to impose more stringent regulations on ground level ozone, a hazardous component of smog. The EPA wants to lower the ozone standard from 75ppb to 60-70ppb, but has faced condemnation from industry, which says the move would cost billions of dollars and hundreds of thousands of jobs. President Obama said in a statement: 'I have continued to underscore the importance of reducing regulatory burdens and regulatory uncertainty, particularly as our economy continues to recover.' The decision has been welcome by the US chemical industry. Cal Dooley, chief executive of the American Chemistry Council, said in a statement: 'This decision will ensure that communities across the country that would have essentially been closed for business by the new standard have a fighting chance of attracting new factories, new construction projects and new energy production.
Genomatica goes for IPO
Green chemistry company Genomatica has filed in the US for an initial public offering (IPO) of up to $100 million. It says it has not yet determined the number of shares or the price range. The move follows weeks of speculation in the media about the company, which specialises in turning renewable raw materials into bulk chemicals such as butanediol, butadiene and isopropanol.
Belarus industry faces US sanctions
The US has imposed new economic sanctions against four state-owned Belarusian companies with chemistry related activities. It will no longer do business with the Belshina tyre factory, fertiliser company Grodno Azot, fibre manufacturer Grodno Khimvolokno and Naftan, an oil refining company, claiming they are owned or controlled by Belneftekhim, which is already the focus of sanctions owing to its links to controversial Belarusian president Alexander Lukashenko. The move comes in response to the December elections, which saw Lukashenko re-elected despite claims that they were rigged.
Flood of lithium ion power on its way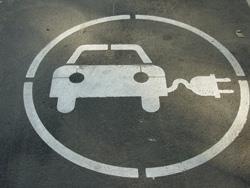 Supply of lithium ion batteries will exceed demand by more than 100 per cent by 2015, despite rapid growth in the market for such batteries over the same period. According to a report from strategy consultancy Roland Berger, the market for lithium ion batteries will grow from $1.5 billion (?940 million) today to $9 billion by 2015, with cars and other light vehicles representing 80 per cent. 'Some of the battery producers have excessively grand expansion plans,' the report states. 'The ramifications are already being felt.' The result will be a wave of consolidation, with five companies - AESC, LG Chem, Sanyo (a subsidiary of Panasonic), A123 and SB LiMotive - predicted to dominate the market.
Cargill to buy Provimi for
1.5bn
Privately held trading group Cargill has signed a deal worth
1.5 billion (?1.3 billion) to acquire
Provimi
, a Dutch animal feed company owned by a private equity firm. Animal feed is already a big part of Cargill's business, operating in 26 countries and employing 7000 people, although Provimi is known primarily for 'premix' additives whereas Cargill's activity is focused on 'complete feeds'.
Bayer doubles R&D for GM crops
German chemical group Bayer says it will increase by 20 per cent annual R&D investment in its agrichemical business, Bayer CropScience, to
850 million by 2015. Within that, it will double annual R&D investment in its BioScience unit over the same period to
400 million. The BioScience unit develops genetically modified (GM) crops, including oilseed rape (canola), cotton, rice and vegetables. Bayer now wants to 'build significant positions' in soybeans, rice and wheat.
ANALYTICAL
Bruker buys CETR
Laboratory equipment maker Bruker has agreed to buy Center for Tribology (CETR), a privately held US company. Bruker says CETR will make 2011 sales of over $10 million from its equipment for characterising the mechanical and tribological properties of small particles under harsh conditions. Tribiology is the study of what surfaces do when they rub together and relates to friction, lubrication and mechanical wear. The companies have not disclosed financial details of the deal.
IN BRIEF
Sanofi invests in nutrients
Sanofi has struck a deal to buy the Indian health and nutrition supplements business of Universal Medicare, which makes a wide range of 'nutraceuticals'. The company says 750 employees will move to Aventis Pharma, a Sanofi subsidiary. In the 2010-2011 financial year, the business made INR1.1 billion (?15 million). The companies have not disclosed financial terms.
Valeant to buy Afexa for C$76m
Canadian pharma company Valeant has agreed to buy Afexa Life Sciences for C$76 million (?48 million). Afexa, another Canadian company, markets several brands, including Cold-FX and Coldsore-FX, and generates annual sales of C$40 million. The deal trumps the C$57 million offer from Paladin Labs, which was unambiguously rejected by the Afexa board: 'The Paladin offer significantly undervalues Afexa's marquee product, Cold-FX and does not adequately compensate shareholders.'
Catalent adds Aptuit
US company Catalent has agreed to buy the clinical trial supplies business of UK drug industry services company Aptuit for $410 million in cash on a cash and debt free basis. Catalent says that the acquisition will make it the second largest provider of clinical trial supplies solutions. In December 2010, Aptuit was reported to be closing its R&D sites at Livingston and Riccarton, both in Scotland, putting 340 jobs on the line.
Antibody-drug conjugates
A new drug for treating Hodgkin lymphoma: anticancer drug Adcetris (brentuximab vedotin) from Seattle Genetics has been granted accelerated approval in the US. The company says Adcetris, an antibody-drug conjugate, is the first drug approved by the FDA for treating Hodgkin lymphoma in more than 30 years. In addition, the approval covers treatment of systemic anaplastic large cell lymphoma.
Green yoghurt pots
Danone is going green and starting with its yoghurt pots. Activia 150g yoghurts will soon hit the shelves in containers made of 'I'm Green' polyethylene, a bioplastic derived from sugarcane. In addition, from September, Danone fermented milk will be packaged in 'green' plastic bottles. Danone previously committed to reducing its carbon dioxide emissions by 30 per cent over four years (2008-2012).
Explosion at French nuclear plant
One worker has been killed and another four injured, one seriously, in an explosion at a French nuclear power operated by EDF. The explosion occured in the metal waste furnace room at a nuclear plant in Gard in the south of France. EDF says that there has been no off site release of radioactive material and that the accident was industrial in nature, rather than nuclear. The cause of the accident is not yet known and EDF will launch an investigation.
Bottles from biomaterials
This week sees the launch of Coca-Cola's PlantBottle in the UK. This recycled, recyclable and partially plant-based version of the iconic Coke bottle has been creeping into shops around the world since its launch in 2009. Coca-Cola aims to roll out the PlantBottle to 20 countries by the end of this year and incorporate recycled and plant-based materials into all its bottles by 2020.
Sasol invests in UK gas-to-liquid
South African synthetic fuels specialist Sasol has announced plans to build the first gas-to-liquid (GTL) fuel plant in the US beside its site in Louisiana. The company will complete a feasibility study over the next 18 months to determine whether the site can sustain output of 2 or 4 million tonnes per year of GTL diesel.