Industry news, September 2011
PHARMACEUTICAL
Challenges for the drugs to help you quit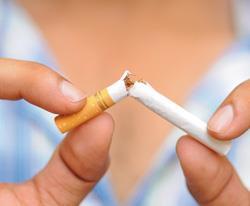 The share price of US-based Nabi Biopharmaceuticals has fallen by 70 per cent after it announced that its nicotine addiction treatment, NicVax, failed to reach its endpoint in the first round of Phase III clinical trials. The drug helped subjects, of which there were 1000, quit smoking at a similar rate (11 per cent) to the placebo. Nabi chief executive Raafat Fahim said the company would wait for results of the second round of trials to provide clues to the source of the disappointing results. The results are a blow for GlaxoSmithKline, which paid $40 million (?20 million) upfront, and promised milestone and royalty payments of up to $500 million, for an exclusive license. (See Chemistry World, January 2010, p22.) The vaccine is designed to stimulate an immune response against nicotine so that antibodies bind to any nicotine molecules in the blood stream and prevent them crossing the blood-brain barrier, rendering them unable to reach reward receptors in the brain.
Meanwhile, the EU has restated that the benefits of taking varenicline to help smokers quit outweigh the risks. Recently published work suggested the controversial drug - marketed by Pfizer as Chantix in the US and Champix in the EU - was associated with a 72 per cent increase in risk of serious cardiovascular problems in smokers without a history of heart disease (see Chemistry World, August 2011, p17). But the European Medicines Agency said it could not draw robust conclusions from the research because of several limitations. Chantix has previously been linked to mental health problems, including depression and suicidal behaviour.
Andrew Turley
Roche buys MTM
Drug maker Roche has agreed to buy German cancer diagnostics company MTM Laboratories in a deal worth up to
190 million (?170 million). Roche will pay
130 million up front and MTM will become eligible for up to
60 million in performance milestones. Roche says MTM's range of products for detecting molecular markers of cervical cancer are complementary to their current human papilloma virus assay, which also screens for early signs of cervical cancer.
Allos and Amag merge in $7m deal
Two US drug makers, Allos and Amag, have agreed to merge in an all stock deal worth $686 million (?420 million). Allos stockholders will get one Amag share for every seven of their Allos shares, and the companies say the deal will deliver annual cost savings of $55-60 million. Furthermore, combined, the two are eligible for up to $530 million in milestone payments from licensing deals. Amag brings with it Feraheme (ferumoxytol), approved in the US for treating iron deficiency anaemia in patients with chronic kidney disease. Allos brings Folotyn (pralatrexate), a folate analogue metabolic inhibitor approved for treating patients with relapsed or refractory peripheral T-cell lymphoma.
BMS buys Amira
Drug maker Bristol-Myers Squibb has agreed to buy Amira Pharmaceuticals, a private pharma company specialising in small molecule drugs for treating inflammatory and fibrotic diseases. The deal is worth up to $475 million in cash: $325 million up front and $150 million in milestone payments. The lead Amira product is AM152, in Phase II trials against idiopathic pulmonary fibrosis and systemic sclerosis.
FDA in data row with Cetero
The US Food and Drug Administration (FDA) has warned pharma companies about US company Cetero Research, a contract research organisation that it claims has been falsifying data. The agency found 'significant instances of misconduct and violations of federal regulations, including falsification of documents and manipulation of samples'. It says that analysis conducted by the company between April 2005 and June 2010 in support of marketing applications may need to be repeated. Cetero says that two years ago six chemists at its facility in Houston, Texas, misreported when samples were extracted prior to analysis in order to claim they had worked more hours than they actually had. The company initiated its an internal investigation and notified both its clients and the FDA to notify them of its concerns.
Merck in RNAi research retreat?
Merck & Co is reported to be closing its RNAi site in San Francisco, US, a site it acquired just five years ago at a cost of $1.1 billion. Other pharmaceutical companies have recently been pulling out of RNAi technologies. Merck says it is not following suit, but rather integrating the technology into other research programs. About 50 jobs will be lost, with 10 scientists being offered transfers to other facilities.
FDA passes scorpion remedy
The FDA has approved a treatment for a rare type of scorpion sting. The treatment, called Anascorp, is licensed to Rare Disease Therapeutics. (RDT) and has been approved under a so called orphan designation. This means the product will benefit from tax credits and marketing incentives to compensate for the relatively small drug market. RDT is a company focused exclusively on developing and acquiring orphan pharmaceutical products to treat rare diseases.
Obesity drug ditched
Japanese pharma company Takeda and partner Amylin Pharmaceuticals have decided to discontinue their programme to develop obesity drug combination pramlintide-metreleptin. The companies say they will continue to develop other pharmaceutical treatments for obesity. Commercial reassessment and evolving dynamics in the obesity drug market are the cited cause.
EU warning about Pandemrix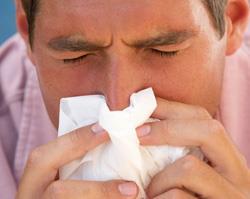 The European Medicines Agency (EMA) has changed its advice about flu vaccine Pandemrix, saying that young people under the age of 20 should avoid it unless alternative vaccines are deemed unsuitable. The vaccine, from UK pharma giant GlaxoSmithKline (GSK), was widely used during the recent swine flu pandemic, but has been linked to narcolepsy - a rare sleep disorder characterised by excessive daytime sleepiness - in young people, particularly in Finland and Sweden prompting the EMA to conduct a review.
The EMA found evidence that in some circumstances the risk of narcolepsy was 6-13 times higher in young people who had received the vaccine compared with their unvaccinated peers. This corresponded to an extra three to seven cases in every 100 000 vaccinated people. GSK says that globally over 31 million doses of Pandemrix have been used since its approval. It has received reports of 335 cases of narcolepsy in people vaccinated with Pandemrix, with 68 per cent of those coming from Finland and Sweden.
How mergers affect R&D
John Mattina, former head of R&D at US pharma giant Pfizer, has written a comment article in Nature Reviews Drug Discovery (2011, 10, 559), in which he laments the effect of mergers on R&D in the pharma industry. He says that mergers have had an especially negative impact on R&D because it is not until the last stages of a deal that integration of research strategies can be discussed due to commercial sensitivities and intellectual property complications. This often leads to a lack of developmental progress in the wake of mergers. Pfizer is well known for its 'merge and grow' strategy of the last few decades.
Fire at UK Novartis site
The Novartis R&D and manufacturing site in Horsham, UK, has been hit by fire. The Swiss pharma major said in a statement that all employees were safely evacuated and it is now working with the local fire service to determine the cause and extent of the fire. Novartis has restructuring plans for the site, which currently employs 950 people. About 400 people will remain to work primarily on respiratory research. The local police service told Chemistry World that the incident was being treated as accidental and that it had 'no interest from a criminal perspective'.
Wellcome Olympic dreams squashed
What do you do with an Olympic park after the games have been and gone? This is the problem facing the London 2012 organisers, who have turned downed a ?1 billion bid from the Wellcome Trust that would have seen the site turned into a 'world class centre for technology and innovation'. In particular, the media centre would have become an R&D hub centred on health and sports science, creating 7000 'high quality' jobs.
Botox for incontinence
The list of things you can do with Botox (onabotulinumtoxin A) continues to grow: the Irish Medicines Board has given a positive opinion of the drug for the treatment of urinary incontinence. US biotech Allergan, which markets the famous wrinkle buster, is hoping this will lead to national licences in the 14 European countries involved in the Mutual Recognition Procedure. Botox is already approved for treating a wide range of conditions, including uncontrolled blinking, migraines and excessive sweating under the arms - as well as, of course, those unsightly frown lines.
Nice rejects Gilenya
The UK National Institute for Health and Clinical Excellence (Nice) has decided against backing Gilenya (fingolimod), which was granted EU approval for the treatment for multiple sclerosis (MS) in March. Gilenya is the first MS drug that can be taken orally, making it a potential big winner for Novartis. But Nice said in its draft guidance that the price is too high: 'There are uncertainties over its clinical effectiveness and, based on the available evidence, it would not be a cost effective use of NHS resources.' Specifically, Nice said that Novartis had not submitted enough evidence that Gilenya is more effective than currently used treatments, particularly beta interferon drugs. The move was criticised by the UK MS Society, which said the decision would mean that patients with MS would be better served in other parts of Europe.
CHEMICAL
Monster uranium mine in India
A huge uranium ore deposit of at least 49 000 tonnes has been confirmed at a south east Indian mine, according to news reports. There are indications that, after development, it could prove to be three times as big as current expectations, which would make it the largest uranium mine in the world.
Icahn interest in Clorox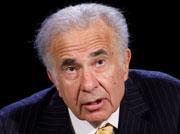 US consumer products company Clorox, best known for its bleach, is being courted by legendary investor Carl Icahn. The company's board has rejected the latest takeover offer of $80 per share, equivalent to $10.7 billion (?6.5 billion), claiming in its letter of reply that it 'substantially undervalues Clorox and is not credible'. In addition, the board said the 'proposal lacks detail and contains significant conditionality'.
Fridge magnets
German chemical major BASF is collaborating with the Foundation for Fundamental Research on Matter (FOM) in the Netherlands on magnetocaloric materials - which the company says might one day make refrigeration gases obsolete. Magnetocaloric materials heat up when moved into a magnetic field and cool down when moved out. 'Theoretical considerations reveal an energy savings potential of up to fifty per cent,' says Thomas Weber, who heads the Future Business unit at BASF. The two organisations have been working on the materials since 2008 - the latest collaboration is to commercialise the materials, which do not need gaseous refrigerants to work as cooling systems.
Sadara teams up with Solvay
Dow and Saudi Aramco have only just started building Sadara, their $20 billion (?12.3 billion) chemical joint venture based in Jubail, Saudi Arabia, (see p16) and they are already putting in place the first collaborations. The new company has agreed to create a joint venture with Belgian chemical major Solvay - a plant in Jubail that will supply hydrogen peroxide to Sadara for producing propylene oxide. Propylene oxide is used to make propylene glycol, polyurethanes and glycol ethers. The Sadara chemical complex will use a 'flexible' petroleum cracker to make 3 million tonnes of chemical products per year.
Ecolab and Nalco clean up together
Ecolab, which makes cleaning and sanitising products, and water treatment company Nalco have signed a $8.1 billion merger agreement. Under the terms, Ecolab will pay $5.4 billion for Nalco shares and acquire $2.7 billion of debt. Nalco made sales of $4 billion in 2010.
Braskem buys up polypropylene
Brazilian petrochemical company Braskem has bought Dow's polypropylene business for $323 million. Braskem says this makes it the leading polypropylene producer in North America. The company will absorb two US and two German manufacturing sites together making about 1 million tonnes of polypropylene per year.
Dow settles pollution case...
Dow will pay $2.5 million to settle a federal pollution case. The firm announced the settlement with the US Environmental Protection Agency and Department of Justice, saying its non-compliance was mainly due to different interpretations of regulations and that the firm had taken immediate action to make corrections. Dow will also implement a programme to reduce volatile emissions and step up its monitoring for leaks.
...but wins London Olympics work
Meanwhile, Dow has announced a partnership with the London 2012 Olympic games organising committee. They have agreed to provide a sustainable fabric wrap that will surround the Olympic stadium, each panel of which will be 25 metres high and 2.5 metres wide. Dow says the wrap will have a very low carbon footprint and it will be re-purposed after the games have finished.
R&D investment to grow 5 per cent
The top R&D companies in the EU expect their investment in R&D to grow by 5 per cent annually from 2011 to 2013, according to a new report from the European Commission. This is more than twice the expected growth last year. Where is that investment likely to happen? The companies surveyed said their R&D investment inside the EU would grow 3 per cent per year over the next three years. They said they thought they would make the largest percentage increases in R&D investment in China (25 per cent) and Japan (17 per cent).
Rare earths in Oz
Australian company Lynas has officially opened a new mine for rare earth elements in Mount Weld, Australia, according to news reports. The mine has reportedly cost A$100 million (?63 million) over 10 years, but it is expected to run for 20 years and eventually generate 22 000 tonnes of rare earth concentrates per year. The concentrates will be shipped to a separation plant in Kuantan, Malaysia.
China goes after food safety crime
Chinese authorities have arrested 2000 suspects and closed 4900 businesses in a nationwide crackdown on illegal adulteration of food, launched in April. According to the Food Safety Commission, officials have inspected 6 million catering companies and manufacturers of food and additives. China has a pretty poor record on food safety. In 2008, it was revealed that milk producers in the county were adding melamine to milk so that it could be watered down without reducing the apparent protein content in routine testing. According to Chinese authorities, 300 000 people, mostly infants, fell ill and at least six infants died from kidney damage.
GREENTECH
New UK energy from waste future?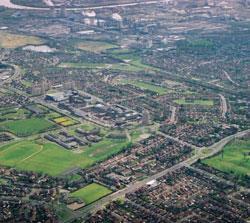 Air Products, which specialises in gases and chemicals for industry, has secured permission for a massive 49MW energy from waste plant in the UK that will process up to 300 000 tonnes of waste per year. The plant will convert 'pre-processed' household and commercial waste that would otherwise go to landfill. It will be built near Billingham, creating 50 permanent jobs in the region. Air Products plans to build five 'advanced gasification' plants in the UK that would together generate 250MW of power. Gasification is the conversion of carbon based material into syngas, a combination of hydrogen and carbon monoxide, using high temperatures (typically over 700?C) and lots of steam. The company is waiting for consent from the Environment Agency, but plans to begin construction next year, with commercial operation of the plant in 2014 a possibility.
Photovoltaics buy
US chemical major DuPont has agreed to buy Innovalight, a company specialising in printing technology for silicon based photovoltaics. The companies have not disclosed financial terms. DuPont says it made sales in 2010 of $1 billion from the photovoltaic market, and is aiming to reach annual sales of $2 billion by 2014.
EU biofuel approval schemes
The European commission has approved seven new schemes by which biofuels can be approved for use. The schemes are intended to act as verification that fuels meet certain EU criteria and in particular address concerns that biofuels compete with crops for growing space. The main points of the schemes are that the fuels must produce 35 per cent less CO2 than the equivalent petrochemical fuel and they must not replace forests or other carbon sinks.
Naphtha from waste plastic plan
Brazilian petrochemical giant Braskem says that from the end of 2012 it is going to start making naphtha - a broad mix of liquid hydrocarbons - from 'post-consumption recycled plastic'. It will spend $25 million on a recycling unit from waste treatment company Novaenergia, which will supply the raw material. The unit will process 450 tonnes of waste per day, churning out about 1400m3 of naphtha per year, as well as fuel oil. And Braskem says it will halve the amount of material that has to be dumped as landfill.
IN BRIEF
Fire at Canadian R&D site
Fire has ravaged an R&D site in Canada owned by Naeja Pharmaceuticals, according to news reports. Residents living near the site in Edmonton, Alberta, were initially told to stay indoors and keep their windows closed because of the potential health risks presented by the smoke. The site has laboratory space for 130 scientists. The company thinks the fire started in a refrigerator for storing chemicals and that this led to a small explosion in the building.
Allergan buys Vicept
Botox (onabotulinumtoxin A) maker Allergan has agreed to buy Vicept Therapeutics, a private company specialising in dermatology. Allergan will pay $75 million up front in cash, plus up to $200 million if and when agreed development, commercialisation and regulatory milestones are passed. The lead Vicept candidate is V-101, a topical cream for treating redness associated with rosacea.
Fampyra approved in US
Fampyra (fampridine) from US biotech Biogen Idec has been conditionally approved in the EU to help patients with multiple sclerosis (MS) improve their walking. Most patients with MS lose the ability to walk as the disease progresses. The drug was developed by Acorda Therapeutics, which markets it as Ampyra in the US. Fampyra is thought to improve neurological function by increasing impulse conduction across demyelinated neurons.
EU approves abiraterone
US healthcare giant Johnson & Johnson has been granted EU approval for anticancer drug abiraterone, marketed as Zytiga in the US, where it was approved last month. The approval is for the treatment of prostate cancer. In trials, it has delivered a four month increase in overall survival - from 11 months to 15 - for patients who had already received some form of chemotherapy.
S?d-Chemie starts building cellulosic ethanol plant
S?d-Chemie, a recently acquired subsidiary of Swiss chemical company Clariant, has started building a plant for converting agricultural waste into cellulosic ethanol as part of a €28 million (?24 million) project. The company says that it will be the largest such plant in Germany, producing 1000 tonnes of cellulosic ethanol per year, primarily from wheat straw. The plant will use the 'Sunliquid' conversion process, which involves yeasts for biocatalysis and has already been tested at smaller scales.
Thermo buys Trek
Instrument maker Thermo Fisher has bought Trek Diagnostic Systems, which makes microbiological testing kits. Trek is based in Ohio, US, and has 150 employees, and in 2010 it made sales of $34 million. Thermo say Trek has a significant product development pipeline, which it plans to develop using its large in-house expertise base.
Amyris farnesene contract
Amyris has announced it has entered into a contract with Antibi?ticos to manufacture farnesene at its facilities in Le?n, Spain. Farnesene, which the company markets as Biofene, is a sesquiterpene which Amyris will produce by fermenting sugars.
Brewery fined for accident
A UK brewery has admitted breaching the Health and Safety at Work Act, for which it has been fined ?14,000 and paid ?44,000 in costs for a chemical accident in which three people were hurt. In the incident, 6000 litres of caustic soda (sodium hydroxide) solution erupted from a faulty valve at the Molson Coors brewery in Burton-upon-Trent, UK. One contractor received extensive chemical burns.