Swansea University will re-introduce degrees in chemistry in 2017, after a 12-year hiatus
The University of Swansea has announced plans to reopen its chemistry department, and will offer undergraduate chemistry batchelor's and master's courses from 2017 for the first time in 12 years. The move tracks a wider trend of interest in chemistry in UK universities, and has been welcomed by the Royal Society of Chemistry (RSC).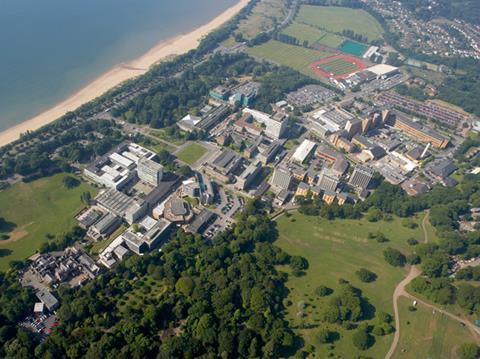 Despite protests from the scientific community, Swansea closed its chemistry department in 2004 in response to a drop in student numbers. The university's vice chancellor Richard Davies said that although that was the right decision at the time, the university is now in a 'stronger position'.
'The world has changed since 2004 … we are now in the top 25 universities for research in the UK,' he said in a statement. 'We have far more space, with a whole new £450 million campus, and applications to study here are soaring. The wider context has also changed, with higher demand for chemistry and other science subjects, including from overseas students.'
Swansea is the latest of several universities to reopen its chemistry department in a turnaround in fortunes for the subject. Prior to this, between 1996 and 2007 26 university chemistry departments closed in the UK leaving just 55 still teaching the subject. Closures were blamed on a funding squeeze and a 25% drop in applications to do undergraduate chemistry degrees between 1999 and 2004.
In response to closures the government made hundreds of millions of pounds available through the Higher Education Funding Council for England to support vulnerable subjects including chemistry. Organisations such as the RSC also began to ramp up outreach activities in a bid to bolster student numbers.
It seems that these attempts have paid off. Over the last decade student numbers have recovered and demand for places on chemistry courses is increasing. According to data from the Higher Education Statistics Agency, the number of undergrad students rose steadily year-on year from the academic year 2004–5 to 2013–14, increasing by nearly 30% from 17,840 to 23,115.
Since 2005 around a third of the chemistry departments that closed in the previous decade have reopened. Examples include Kings College London (closed 2003, reopened 2013), Lancaster University (closed 1998, reopened 2012) and the University of Central Lancashire (closed 1998, reopened 2007).
David Barr, head of membership at the RSC says for many universities, the decision to re-open chemistry departments is a 'no brainer'. 'When a lot of the closures happened it was at a time when chemistry had become unpopular, so vice chancellors were looking at the expense of maintaining a chemistry department with diminishing students numbers … now that the market has changed and chemistry numbers are higher than they've ever been, having a viable chemistry department is of huge benefit to most universities.'
He adds the RSC is delighted by the news from the University of Swansea, and is in the process of accrediting the university's new degrees.