Regulator considers outsourcing reviews, and creates a fast-track scheme for priority generics
In an effort to accelerate slow regulatory drug reviews, the China Food and Drug Administration (CFDA) is attempting to outsource some reviewing processes and introducing fast-track priority reviews for selected generic drugs.
Yin Li, deputy head of the CFDA, told the annual conference of medical information held in Beijing in May that the CFDA is planning to commission third-party organisations to share the overloaded reviewing responsibilities. In parallel, the agency is also revising regulations for drug registration, such that priority reviews can be given to generics with critical clinical value as well as brand new drugs.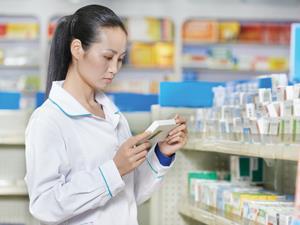 Until now, priority reviews were only offered to new drugs included in key national drug development schemes. However, the agency's Center for Drug Evaluation (CDE), which is responsible for reviewing new drugs, released a target list of priority generics in its 2013 annual report. Most of these are copies of blockbusters whose patents are due to expire around 2014.
It is unclear when the CFDA will begin to outsource reviewing work, although the CDE has reputedly been buried under rising numbers of 'new drug' applications, most of them generics, for some time. In 2013, the CDE received 7529 new drug applications, including 6409 applications for chemical drugs (as opposed to traditional Chinese medical remedies and biological drugs), which were nearly all generics.
'The low quality and repeated applications for generics have not improved,' says the CDE. Even for generics, few applications are submitted for drugs that are not yet available in China. Most applications are simply modifications to dosage and packaging of existing drugs.
To process all these applications, the CDE employs fewer than 200 drug reviewers, far fewer than US Food and Drug Administration's 4000 and European Medicines Agency's 3000. As a result, clinical trials for new drugs are often delayed for more than one year, and approval of new drugs even further. To try and clear the backlog, the CDE has been enrolling temporary drug reviewers from pharmaceutical companies. However, this temporary measure cannot provide sufficient experienced drug reviewers.
Theoretically, outsourcing review work is a realistic solution, given China's strict control on government agencies' staff numbers, says Zailin Yu, president of Tianjin-based SinoBiotech. However, he cautions that organisations with sufficient authority to bear the responsibility of new drug reviews might be unavailable in China, owing to the highly technical challenges of the job.
In early 2000, to tighten up lax drug review processes, the then SFDA (State Food and Drug Administration) head Zheng Xiaoyu abolished the right of provincial SFDA branches to conduct reviews, concentrating it to SFDA headquarters. Zheng was executed in 2007 on charges of corruption. According to Yu, there are still many potential drug review experts within the CFDA's provincial branches and the growing contract research community. However, organising them is difficult.
The CFDA has unnecessarily expended huge and equal reviewing effort on thousands of generics applications each year, says Jin Tuo, a professor of pharmacology at Shanghai Jiaotong University. Tuo suggests reducing review requirements on simple generics to concentrate limited resources on truly new drugs or generics with important clinical values.