Outcry by scientists convinces President Putin to pause reforms that would alter how the Russian Academy of Sciences was run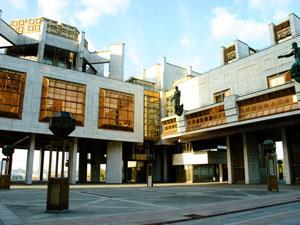 Russia's president, Vladimir Putin, has suspended controversial reforms of the country's science academy for at least a year after an outcry by scientists. A compromise over the management of the academy's property, a key sticking point, is now being sought.
The disagreement between scientists and the government centres around the newly established Federal Agency of Scientific Organizations (FASO), which was created solely to manage the property of the Russian Academy of Sciences (RAS). FASO has now been asked to come up with a new arrangement by 2015 that will take into account the wishes of scientists.
The management of the academy's property is now expected to be shared jointly by the RAS and FASO. President Putin also noted that RAS president Vladimir Fortov will play a key role in personnel matters as the head of the commission of the Presidential Council for Science.
It is still possible that the government will make changes to the reforms, which were approved by the Russian parliament in September. Many scientists have expressed concerns that the transfer of RAS property to the state agency will result in its sale by corrupt officials.
According to Andrei Pogrebkov, a theoretical physicist at the Moscow Steklov Mathematical Institute, the current reforms are inefficient and need to be improved significantly by the end of 2014. 'The new state agency will approve the directors of our scientific institutes,' Pogrebkov said. He adds that FASO will also be the patron of the academy. 'That means that the role of the academy will significantly decline and will have only a consulting [role].'
In the meantime, the RAS's senior management has welcomed Putin's decision. Fortov says there is a need to make sure that scientists will not experience problems associated with the changes. The academy needs to focus on scientific and organisational work, while FASO concentrates on the financial and property aspects, he adds.
Putin's decision to suspend the reforms runs counter to the plans of the initiators of the changes. In recent weeks checks on the RAS are being carried out by Russia's national auditor owing to suspicions of improper management of the academy's property. According to the lead auditor, Tatiana Golikova, there has been serious mismanagement of the RAS's property affairs. Golikova claims that there may be as much as RUB1 billion (£18.5 million) in unpaid taxes and lease payments, as well as the unauthorised sale of thousands of hectares of valuable land to third parties.
The government now plans to continue consultations with the RAS on the reforms, and these are expected to be finalised by 1 November 2014.