Journal retracts paper for 'inconclusive' results while author vows to fight the decision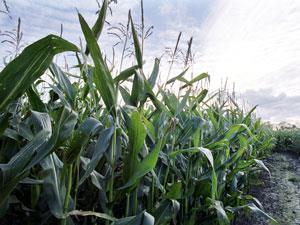 A highly controversial paper published last year on a genetically modified maize has been retracted by the journal Food and Chemical Toxicology (FCT) after the authors refused to voluntarily withdraw the paper.
The paper, from a research group led by French molecular biologist Gilles-Eric Séralini of the University of Caen, asserted that a herbicide containing glyphosate and the glyphosate-tolerant GM maize NK603, both produced by agribusiness giant Monsanto, increases the risk of tumours and organ damage in rats.
After publication in September 2012, the paper was met with a flood of criticism from scientists who questioned Séralini's findings, research design, and methods. Many scientists argued that the paper should not have survived peer review. Monsanto at the time also issued a statement criticising the paper and defending the safety of its product.
The European Food Safety Authority (EFSA), which had previously concluded that the GM maize was unlikely to pose any safety concerns, reviewed Séralini's paper last year. EFSA concluded that the paper 'does not meet acceptable scientific standards and there is no need to re-examine previous safety evaluations of genetically modified maize NK603'.
The retraction of the paper was announced in a press release by Elsevier, which owns the journal. 'The editor-in-chief found no evidence of fraud or intentional misrepresentation of the data,' the journal said in the press release, adding that the paper was retracted because 'ultimately, the results presented (while not incorrect) are inconclusive, and therefore do not reach the threshold of publication for Food and Chemical Toxicology.'
News of the retraction has triggered an avalanche of discussion among scientists and science watchers, much of it taking place on blogs, with many scientists supporting the retraction. Monsanto issued a statement after the retraction that said: 'Conclusions about a matter as important as food safety must be based on quality science that adheres to internationally recognised standards.'
Legal threats
Séralini, though, has indicated that he intends to fight the retraction. A statement issued by the Committee for Research and Independent Information on Genetic Engineering (CRIIGEN) said: 'Were FCT to persist in its decision to retract our own study, CRIIGEN would attack with lawyers, including in the USA, to require financial compensation for the huge damages to our group. We will refer the case to the European authorities to re-examine the studies used to approve GMOs and pesticides.'
The statement also includes a link to a letter, apparently written by FCT editor-in-chief A Wallace Hayes to Séralini recommending that he withdraw the paper. Séralini has alleged the retraction stems from the appointment to the FCT editorial board earlier this year of biologist Richard Goodman, who previously worked for Monsanto.
Séralini has defended his research on the website GMO Seralini, which includes letters of support from scientists. One supporter is Donald Davis, a retired nutrition research scientist who has served on the editorial board of a number of journals. 'I am saddened by this retraction that does not meet published criteria for retraction,' says Davis. 'After peer review and publication 14 months ago, the journal editor asks us to believe he withdrew this paper only because it was "inconclusive", a standard that would wipe out much of the scientific literature. If anything, he should have called for the study to be repeated and expanded.'
Davis believes the retraction 'will likely discourage scientists from submitting papers critical of genetically engineered foods to Food and Chemical Toxicology. I hope it will not deter such scientists from publishing their results elsewhere.'