Analysis claims that since 1985 major science agencies may have spent $5.1 billion on research that had already received funding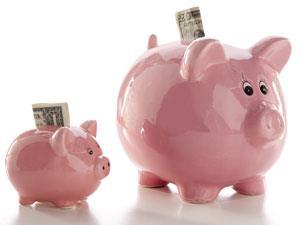 The US's premiere science agencies may be inadvertently awarding tens of millions of dollars to scientists who submitted the same grant proposal multiple times and accepted duplicate funding. This is according to an analysis by a team of researchers led by Harold Garner at Virginia Polytechnic Institute's bioinformatics institute.
The team identified 39 'concerningly similar' grant pairs involving more than $20 million (£13 million) in funding awarded by the National Institutes of Health (NIH), National Science Foundation, the Department of Defense and other major US funders of biomedical research from 2007 to 2011. The findings were based on a comparison of nearly 860,000 funded grant and contract summaries using text similarity software, followed up by manual review.
Although many US agencies allow researchers to submit grant applications with identical or highly similar aims, goals, objectives and hypotheses, investigators may not accept duplicate funding for the same project.
'To see that people are actually doing this was disappointing,' Garner tells Chemistry World. He notes, however, that his team can't be certain that these were purposeful, and not coincidental, duplications as they didn't have access to the full grant application and other materials only available to funding agencies. Nevertheless, Garner says the investigation pinpointed several suspicious grant pairs that, if true duplicates, add up to $70 million.
But the problem could be even larger. The text similarity software could have missed many cases of funding duplications, according to Garner. He estimates that the figure could be as much as 2.5% of total research funding, representing as much as $5.1 billion since 1985. As a result, he urges research agencies to use similar text mining software to uncover such 'fraud' and spend their budgets more efficiently.
But the NIH points out that agencies may fund health research on the same general topic when the precise methods and focus of the work is different. The NIH has extensive policies, procedures and guidance to help staff and institutions monitor and manage potential funding overlaps. These begin at the grant receipt and referral stage, and continue during peer review and the post-award phase.
The NSF also cites its grants policy requiring notification of any other funding for a research proposal it has received. If such support has been accepted from another sponsor, NSF says its policy is to withdraw the grant.
There is concern that this new analysis led by Garner could put science agencies at greater risk as politicians determine how to allocate scarce resources during tough budgetary times. Garner himself worries that the results of his work could be misinterpreted on Capitol Hill and elsewhere. 'We would not want it to be used to attack the scientific budget,' he says. 'We would really not like to have the results of this politicised.'