Peter Farago, who edited Chemistry World's predecessor for over 20 years, dies after a long illness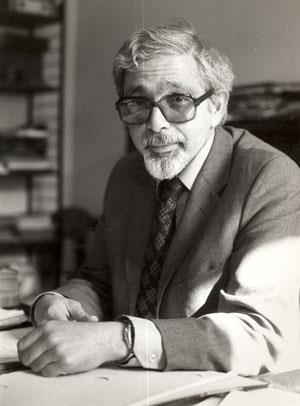 Peter Farago, former editor of Chemistry in Britain, the predecessor of Chemistry World, died peacefully in Florida, US, on 7 June after a long illness. His wife Margaret and daughter Catherine were by his side.
Farago studied for his degree and PhD at University College London before working for seven years in industry. During this time he was a frequent contributor to technical journals and after two years as assistant editor of the chemical monthly Chemical Processing he joined Chemistry in Britain as its new editor in 1966, the journal's second year of existence.
For over 20 years, Farago oversaw many changes to Chemistry in Britain and Education in Chemistry both of which were jointly published by the Chemical Society and Royal Institute of Chemistry before the two societies joined to become the Royal Society of Chemistry (RSC). Farago also set up a publishing business with his wife, Science Reviews 2000, which is now run by his daughter, Catherine Henchek. After retirement, the Faragos moved to the US to be closer to their family, allowing the pair to enjoy the better climate that Florida provided.
Peter Farago was always spoken off with fondness at the RSC and is remembered as a first rate journalist and editor. Farago expected the best from his staff but would help them achieve it, be it through mentorship or long 'networking' lunches.