Polymer chemist and past chair of the Engineering and Physical Sciences Research Council Anthony Ledwith has died aged 81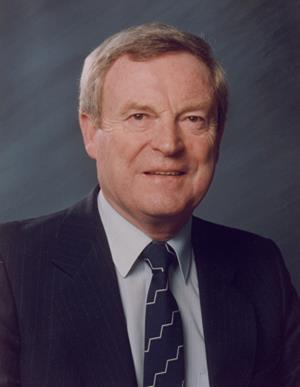 Anthony Ledwith, former president of the Royal Society of Chemistry (RSC), has died aged 81.
Ledwith was born in 1933 in Wigan, where he studied at the local Mining and Technical College before going on to earn a PhD at the University of Liverpool, which he completed in 1957. He stayed on at Liverpool and became a lecturer, and was promoted to senior lecturer, reader and professor in turn, becoming Campbell Brown Professor of Industrial Chemistry in 1980. A highly respected polymer chemist, he published over 200 papers and books throughout the course of his academic career.
In 1984 he left academia to become deputy director, then director, of group research at the glass manufacturer Pilkington, where he developed a particular interest in polymer coatings for glass. In 1995 he was awarded a CBE for services to science. The following year he returned to academic life, becoming head of the University of Sheffield's chemistry department.
Ledwith was president of the RSC from 1998 to 2000, and was also the second chairman of the Engineering and Physical Sciences Research Council. In both roles he championed the importance of collaboration between academia and industry.
'Tony was a hugely engaging and likeable person, and as an enthusiastic and reforming president of the Royal Society of Chemistry helped to shape our vision of chemistry being essential in a complex and changing world,' said RSC chief executive Robert Parker. 'His career embodied the importance of investing in educating future generations of scientists and fostering partnerships between industry and academia, promoting the collaboration and innovation that leads to great advances in science.'