European commission is also examining the feasibility of allowing nationwide bans on engineered crops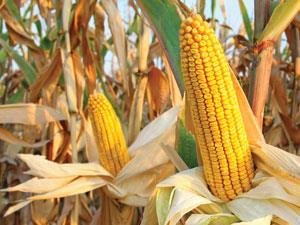 The European commission is on the verge of authorising a genetically modified maize for cultivation after ministers from EU member nations last week failed to muster a large enough majority to reject the crop. The maize would be only the second genetically modified crop approved for growing in the bloc.
However, before taking the commission takes the potentially controversial action of authorising the Pioneer TC1507 maize, it will first try to gain approval for another controversial proposal – allowing member states to ban GM crops approved for EU-wide cultivation.
A commission spokesperson tells Chemistry World that the proposal, based on the so-called subsidiarity principle, would give member nations more flexibility, adding that the proposal already has been given 'a positive opinion' by the European parliament. Greece, the current president of the EU, has put the proposal on the agenda of a 3 March meeting of environmental ministers, which must give final approval, the spokesperson says.
The insect-resistant maize TC1507 was jointly developed by DuPont subsidiary Pioneer and Dow Chemical. Pioneer applied for authorisation to cultivate the maize in the EU in 2001.
Increasingly frustrated by the lack of action, Pioneer filed a lawsuit in the General Court of the European Union in 2007 to get the EU to act on the application. In November 2013 EU health commissioner Tonio Borgsent the issue to the EU Council of Ministers for a decision on whether to approve the crop.
The European parliament responded in January with a resolution calling on the Council of Ministers to reject the maize, saying 'its insect-resistant pollen might harm non-target butterflies and moths'. But on 11 February ministers failed to muster the required number of votes to block TC1507.
Some 19 states opposed authorisation, while five nations – the UK, Spain, Sweden, Estonia and Finland – voted in favour. Four nations abstained, including heavy-weight Germany, where opinion on GM crops among various German states and political factions is sharply divided.
After the deadlocked vote, Borg said that the commission is now legally obliged to approve the maize, stressing that the European Food Safety Authority has issued severalreports clearing it for cultivation in Europe, the most recent last autumn. In response, ministers from 12 nations, including France and Italy, wrote a letter urging him to withhold approval, noting strong opposition to the technology within the EU.
In the aftermath of the vote, the European Association for Bioindustries issued a statement calling on the commission to authorise TC1507, while Greenpeace said any approval 'would be illegal'.