Several top executives jailed or deported
After 19 months' formal criminal investigation by Chinese police, the British pharmaceutical giant GlaxoSmithKline (GSK) was fined a record Yuan3 billion (£300 million) for bribing Chinese doctors and hospital officials. Several top executives of its China branch were sentenced to imprisonment of 2 to 4 years. Former GSK China chairman Mark Reilly was sentenced to 3 years in jail with 4 years suspension, and deported from China.
This sensational punishment of GSK and other, lower profile investigations – including the ongoing investigation against the state-owned pharmaceutical giant Sinopharm – are expected to curb China's expanding medical corruption, says Hu Yinglian, an associate professor from the Chinese Academy of Governance in Beijing, who advises the China Food and Drug Administration (CFDA) and other government medical departments.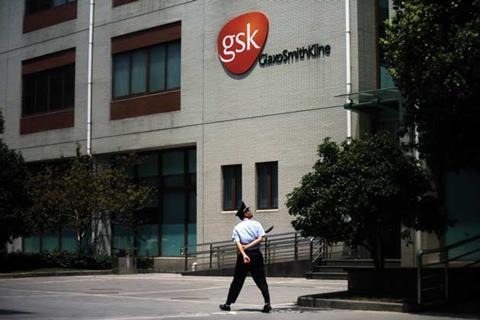 In a statement, GSK admitted the bribery, expressed apologies, and declared it would not make an appeal. None of the convicted GSK executives will appeal either.
The investigation against GSK has come amid a nationwide anti-corruption campaign, launched by the new Chinese leadership. It has resulted in imprisonment or criminal investigations against nearly 40 minister or governor level officials and 20 university presidents.
During the investigation against GSK, British private investigator Peter Humphrey and his American wife, Yu Yingzeng, who were hired by GSK to probe an internal blackmail attempt, were found to have illegally collected Chinese citizens' personal information and corporate data. Humphrey was sentenced to two and a half years in jail in August.
Despite its theatrical plots, the GSK case should be considered 'a historical milestone in China's anti-corruption campaign in general and the effort to clean medical sector in particular,' Hu tells Chemistry World. He adds that follow-up investigations against corrupt doctors are ongoing, although they might be too minor to attract such broad media coverage.
GSK's punishment comes alongside announcements that Microsoft and Qualcomm are being investigated for abusing monopolies, while 12 Japanese auto part makers were fined Yuan1.2 billion by the National Development and Reform Commission in August for the same reason. However, Cheng Baoku, a law professor at Nankai University, argues that punishing leading firms with high fines for misconduct is an international norm, and should not be considered as bias against foreign companies.
Hu Fang, president of Beijing-based drug development company Kangwanda, agrees that the fine against GSK was not specifically targeting foreign pharma. 'The fine is more conspicuous because of the large scale of GSK and the big amount of money,' he says. 'But the investigations into bribery by GSK and other firms are really beneficial to new drug development in China, as now doctors should prescribe drugs according to efficacy rather than the bribes they receive,' he adds.