Nuclear firm allegedly obtained US information and expertise without government approval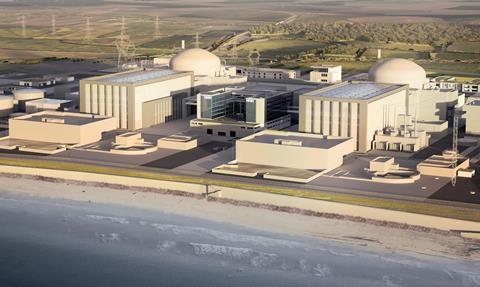 The Chinese energy group investing in the UK's proposed nuclear plant at Hinkley point is now facing nuclear espionage charges in the US. The news comes after the UK government decided to delay final approval on the Hinkley Point project until later this year.
Indicted by the US Department of Justice, the China General Nuclear Power Group (CGN) is accused of stealing US nuclear secrets in a bid to expedite China's nuclear development. Szuhsiung Ho, a CGN senior engineer, allegedly tried to recruit US experts and acquire information over a 19 year period without authorisation from the US Department of Energy. Such a charge can carry a life sentence in the US.
The charges only add to a growing sense of uncertainty around the Hinkley Point project. Earlier this month, the UK government announced it will reassess the investment plan and only make a final decision on whether the plant should be built this autumn.
Although the main investor, EDF Energy, has played down fears the project will be scrapped, China has warned the UK it must reach a decision quickly. Writing in the Financial Times, the Chinese ambassador to the UK, Liu Xiaoming, said: 'Right now, the China–UK relationship is at a crucial historical juncture.'
Ho, who is a US citizen with dual residency in China, is set to appear in court next week.