What distinguishes chemistry firms with hundred-year histories from those that failed?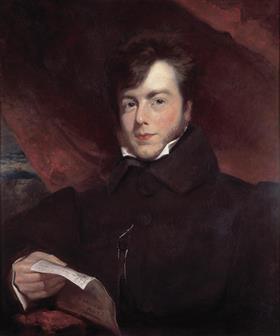 Hearing the tale of the gold assaying business founded by Percival Norton Johnson in London in 1817, it's easy to imagine a scene from a Charles Dickens novel. But Dickens was just five years old when Johnson started his company to determine the amount of gold in samples of ore and metal. Science was relatively primitive at the time – it would be 14 years before Charles Darwin set sail on his evolution-discovering mission on HMS Beagle, for example. Yet the same company is now celebrating its 200th anniversary, under the name adopted when apprentice George Matthey became a partner in 1851, Johnson Matthey.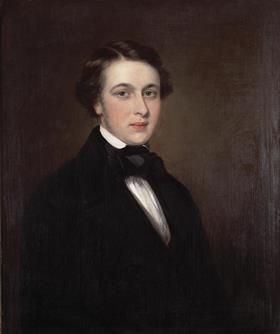 Johnson Matthey is one of many chemistry-based companies which can trace their heritage back over a century, outlasting contemporaries that withered and died. Reflecting on their differences from their extinct rivals holds many valuable lessons for executives looking to ensure their companies continue to flourish.
Celebrating Johnson Matthey's 200th birthday recognises the achievements of the company's employees, according to chief executive Robert MacLeod. In its early years, it supplied alloys for the benchmark metre, kilogram and imperial measurement standards. It later supplied the aluminium for the sculpture popularly known as Eros in London's Piccadilly Circus, erected in 1892–1893. Today, Johnson Matthey supplies around a third of all the catalysts fitted in new cars to reduce harmful pollution worldwide. 'We continue to focus on using science to make the world a cleaner, healthier place,' MacLeod says. 'That's something to celebrate, but also to inspire people in the future: how we can use science for the world's benefit.'
But there are reasons why long-lived companies are important beyond quality-of-life benefits from their products, Dutch business strategist Arie de Geus writes in his book, The living company. They build links with local communities, holding people together by employing multiple generations. That might be less true today than in past decades, but equally in the modern world people increasingly rely on their work for a sense of community. And many of us will know towns where company closures have left huge gaps in former employees' personal and professional lives, and in the local economy.
Good company?
British business historian Leslie Hannah notes that, by the early 20th century, many long-lived companies had built 'significant technical, organisational, and marketing capabilities, thus acquiring often unassailable first-mover advantages'. Yet dynamic markets mean those capabilities need to change and evolve, and therefore how managers use their companies' assets remains important. Consequently, in the book Learning by doing in markets, firms, and countries, Hannah finds that 49 of the world's 100 largest companies in 1912 had 'disappeared'by 1995. Five went bankrupt, six were nationalised and 38 were taken over.
Hannah admits difficulties in classifying acquired companies as 'disappeared', however, because significant parts often remain. UK-headquartered pharmaceutical giant GlaxoSmithKline (GSK) is a prime example. The product of many mergers and acquisitions, it recently celebrated the 300th anniversary of the founding of Silvanus Bevan's apothecary shop in Plough Court, London, in 1715. This became Allen and Hanbury's in 1856, which was acquired by Glaxo in 1958, which in turn joined Burroughs Wellcome and MacFarlan Smith, among others, to become Glaxo Wellcome in 1995.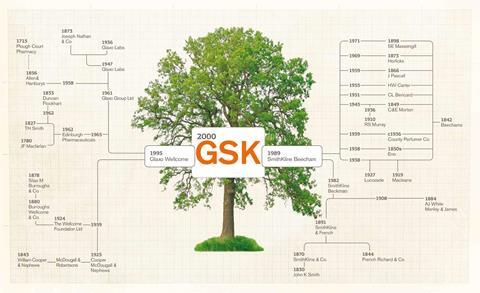 GSK therefore celebrates the 'wealth of experience across many fields' says Jill Moretto, the company's heritage archivist. That extends from Allen and Hanbury's ballroom floor polish to malted milk drink Horlicks, which Moretto says outsells Pepsi in India. Horlicks was acquired by Beecham's in 1969, which in turn became SmithKline Beecham in 1989, merging with Glaxo Wellcome to form GSK in 2000. Recognising this heritage might help reinforce one key characteristic of long-lived companies de Geus highlights in The living company: a strong sense of identity.
Losing direction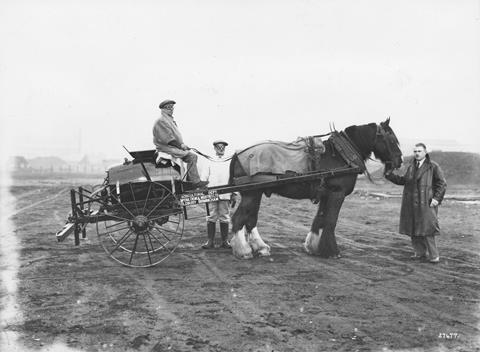 Another famous British chemistry name offers one possible example of failure arising from a divergence from its identity. Imperial Chemical Industries (ICI) coalesced in 1926 from four companies founded in the late 19th and early 20th centuries, including Nobel Industries, established by Swedish dynamite inventor and science prize originator Alfred Nobel. In the 1930s, ICI would devise the world-changing plastics Polythene and Perspex, but its future would be defined by the pharmaceuticals business set up in the 1940s and 1950s.
Entering the 1990s threatened by an aggressive takeover, and needing money to grow the pharmaceuticals division, its most profitable asset, ICI started selling off parts of itself. In 1993, it spun its pharmaceutical division off as Zeneca, which in 1999 merged with Swedish firm Astra to form AstraZeneca. In 1994, ICI appointed Charles Miller Smith from consumer goods giant Unilever as chief executive, rather than promoting leaders from within as it usually had. According to Trevor Kletz, a former ICI process safety expert, who wrote an obituary for the company in 2010, that would prove to be pivotal.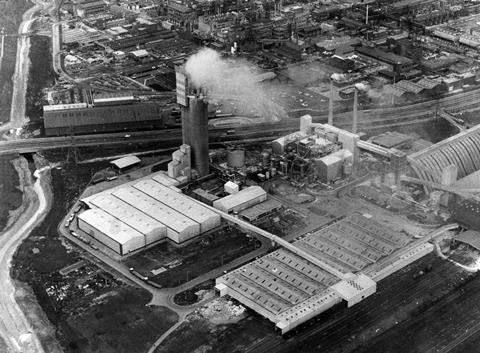 Without Zeneca, ICI sold mainly commodity chemicals, whose sales and profits varied in cycles. Miller Smith's ICI therefore bought Unilever's steadier speciality chemicals businesses in 1997, funding the deal by selling most of its bulk chemical plants. However, ICI had to accept lower prices than planned, 'thus landing the company with a large debt,' Kletz wrote. To repay its debt, ICI progressively sold off units, until eventually Dutch rival AkzoNobel bought the entire remaining business in 2008.
Kletz describes the disastrous acquisition as contradictory to ICI's scientific identity, which traditional leaders would presumably have followed. 'No one seems to have asked the obvious questions, "What will happen if we cannot get enough money from the sale of ICI's bulk chemical plants to get us out of debt?" and "What is the probability of this happening?",' he says. 'Any engineer or scientist who made a major change to plant equipment or operation without asking these questions would be considered incompetent.'
Freedom to explore
Another characteristic of long-lived businesses that de Geus highlights is tolerance: allowing autonomy among staff, particularly making room for experiments. Charles O'Reilly from Stanford Graduate School of Business, US, and Michael Tushman from Harvard Business School, US, echo this in their book, Lead and disrupt. They write that enduring companies need 'ambidextrous' leaders who simultaneously exploit their markets, while also exploring them, for example through research. However, it's easy for leaders to neglect research. 'Exploitation, which is where companies typically make money, tends to drive out exploration,' O'Reilly told Stanford's Insights magazine.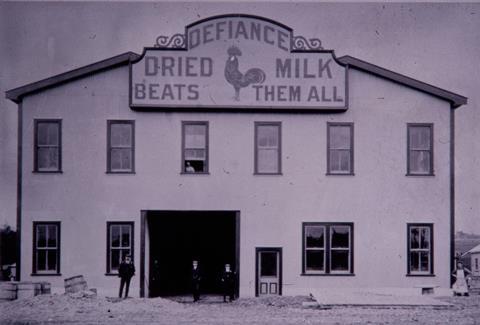 Moretto highlights the 'paramount' role leadership played in establishing Glaxo in New Zealand in the early 20th century. 'Faced with excess milk from its farms one year, Joseph Nathan and Co decided to dry it, as preservation,' she says. 'The resulting product sold well in New Zealand and the UK for babies and those with trouble eating. The company continued to produce it, originally as Defiance, but changed the name to Glaxo after two years.' Joseph's son Alec took on the company, despite scepticism from his brothers, who called it 'Alec's little folly'. In the four years of the first world war, Glaxo's turnover increased tenfold.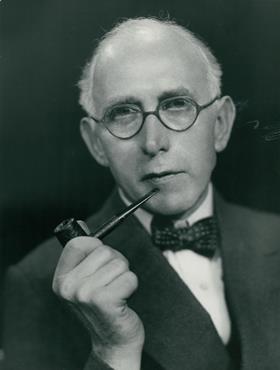 Alec Nathan balanced that exploitation with exploration by hiring Harry Jephcott as Glaxo's first qualified chemist in 1919. 'Harry developed their first pharmaceutical product – a vitamin D supplement,' Moretto says. 'Harry later set up Glaxo Laboratories and steered the company towards pharmaceuticals and away from the household businesses that still ran in New Zealand. By the time he retired in 1963, Glaxo was one of the biggest UK pharma companies.'
The Nathans' story is one of many where family ownership has driven business success. Another is Merck KGaA, headquartered in Darmstadt, Germany. In 2018, Merck will celebrate the 350th anniversary of Jacob Merck's establishment of a pharmacy in the town. Some of his early medicines used powder extracted from mummified corpses, says Sabine Bernschneider-Reif, head of corporate history, which were supposedly imbued with 'the eternal life force'. However the company became much more scientific in the 19th century, when Emmanuel Merck studied alkaloids. Around the same time, Friedrich Sertürner discovered how to isolate morphine from opium – a discovery Merck built on, pioneering morphine's commercial manufacture.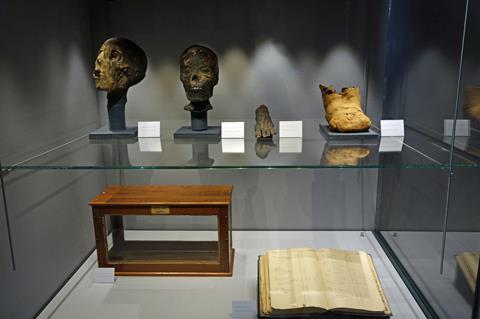 'Emmanuel Merck established a partnership with his three sons: one a businessman, one a pharmacist, and one a chemist, and these brothers shaped the company,' Bernschneider-Reif says. 'The pharmacy transitioned to a company with multiple partners.' She feels this long-term leadership helped the company adapt to economic changes and a complicated global environment. 'The balance of family values, exemplary governance and business performance drove long-term success.'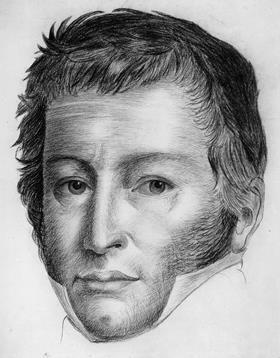 While once important for educating the next generation of executives, today family ownership is less significant, with educational institutions providing business knowledge to those with the motivation to lead. Merck is a case in point – although the Merck family still owns 70% of the company and serves on an advisory board, they don't have day-to-day leadership roles.
Yet the adaptability family management once brought Merck is precisely the skill Leslie Hannah emphasises companies need to survive. In The living company, de Geus also highlights sensitivity to changes in the business environment and society as a key characteristic for corporate longevity. And failure to adapt successfully led to the most notable recent example of chemical business collapse: Kodak's bankruptcy in 2012, after 124 years.
Natural selection – in business
George Eastman's role as founder of Kodak, based on his patents – including for photographic films made using silver emulsions, was critical in creating its identity. Eastman promoted the company as a 'family', explains Nancy West from the University of Missouri, author of Kodak and the lens of nostalgia. 'This idea, articulated in everything from in-house memos to advertisements, created an unprecedented sense of loyalty among his employees,' she says. The company also successfully combined exploitation and exploration. 'Employees were continually invited to submit ideas for advertisements, promotions, and even technological improvements and innovations,' West says.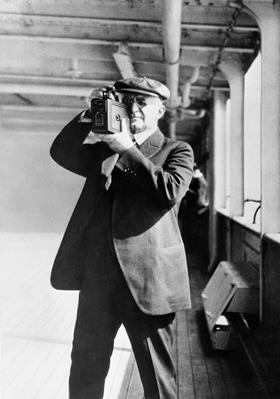 Eastman gave up managing Kodak in 1925, but the company was considered one of the world's five most valuable brands until the 1990s. This came thanks to the ability to sell cameras at a low cost, with the company's profit and growth focused on film. Consequently Kodak considered itself a film business, not an equipment maker, according to a case study written by Harvard and Boston College economists. Kodak even built one of the first digital cameras, but struggled to capitalise on it, trapped by seeking to integrate digital and film.
Rattled when Sony launched its first digital camera in 1981, Kodak attempted to diversify in 1988 by buying Sterling Drug, best known for making Lysol cleaning products. As with ICI's ill-fated acquisitions, that deal saddled Kodak with massive debt. Kodak sought salvation through selling off assets, including spinning off its chemical arm as Eastman Chemical, which exists to this day, in 1994. But, unable to move beyond film, Kodak itself eventually faded away after another 18 years.
At Johnson Matthey, MacLeod recognises that he carries the responsibility of avoiding such pitfalls and enabling his company to survive and thrive in coming decades. 'The biggest thing about leadership is getting the right culture and values for an organisation,' he says. 'The values of Johnson Matthey bind people together. That doesn't happen by accident. It happens by leadership – my predecessors have set that up over the last 200 years.'
MacLeod adds that in business, culture must continually adapt. But change can be very slow, making it reminiscent of what Percival Norton Johnson's near-contemporary Charles Darwin described. 'It's about continuing to evolve, and engage with our employees and our customers,' MacLeod tells Chemistry World. 'We've only got to 200 by evolving.'