Government looks set to force licensing of three patented cancer drugs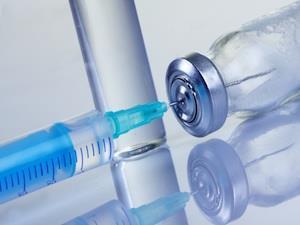 The Indian government is preparing to grant compulsory licences allowing three patented cancer drugs to be produced in the country and sold at reduced rates without permission from the patent owners. Reports suggest that one licence will cover breast cancer treatment Herceptin (trastuzumab), to which Roche owns the patents. The other two licences will be for drugs patented by Bristol-Myers Squibb (BMS): leukaemia medication Sprycel (dasatinib) and chemotherapeutic agent Ixempra (ixabepilone).
Under India's patent rules, compulsory licences can be issued when an inventor company fails to supply products at an affordable price. In such instances, other companies can go to court to get a licence to make the same products. This happened last year, when generics firm Natco Pharma won the right to produce Bayer's kidney and liver cancer drug Nexavar (sorafenib). Compulsory licences can also be issued during a national emergency or urgent public health need, when licences can be granted to any interested producer. This is what is now on the table.
Healthcare in India is predominantly private, and average annual income is around Rs50,000 (£580). By comparison the drugs set to be licensed currently cost around Rs160,000-240,000 for a month's treatment. 'This government move is clearly defensible from a legal standpoint, given that the prices of cancer drugs remain exorbitant, even after the Natco decision,' says Shamnad Basheer, an expert in intellectual property law at the National University of Juridical Sciences, Kolkata.
The Nexavar case showed that generics companies can sue for licences successfully, Basheer says. But they don't want the litigation risk or cost. 'We asked the government through freedom of information requests how many compulsory licence applications generic companies have made, and surprisingly, after Nexavar, not a single company has applied,' he explains. 'As a result, the government felt compelled to step in and assume the legal risk, and therefore will have to defend itself in court against the pharmaceutical companies.'
Dilip Shah, secretary-general of the Indian Pharmaceutical Alliance, agrees lack of appetite among Indian drugs companies to sue for licences has forced the government to act. The move is also inspired by fear of pressure to improve public healthcare. 'It is not a sudden decision,' he adds. 'The process was initiated in August 2011 after consultation with the domestic industry.'
When contacted by Chemistry World, BMS declined to comment on the prospect of compulsory licences. Roche said it was aware of the reports, but unable to confirm or comment on them. 'Roche has taken steps to increase access to a number of our drugs in India, including Herceptin,' a spokesperson said. 'This includes a local price structure and the involvement of a local manufacturing partner.'
But with China also passing laws giving it the power to grant compulsory licences, Dilip Shah expects more cases like this. 'Public health concerns will drive governments of the world,' he comments. 'The industry in India and elsewhere will have to adjust its business model to volume-driven profit in place of margin-driven profit.'