Government wants free healthcare for poorest people, but companies claim controls will stifle innovation
India's ongoing programme of capping drug prices has led the pharmaceutical industry to protest against the government. While the controls aim to make medicines available to the poor, pharma groups say the step is short-sighted and will stifle innovation.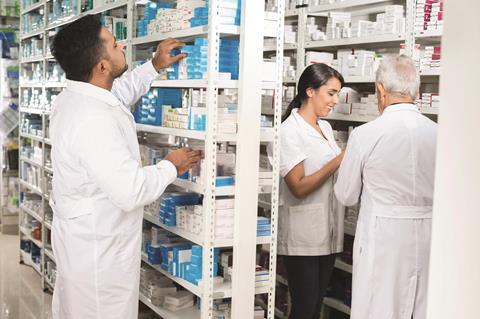 The government considers medicines to be overpriced and unaffordable, especially to the poor. It justifies price regulation as a way to guarantee health services to citizens, particularly the underprivileged. The new National Health Policy (NHP) unveiled in parliament calls for a move away from responsive 'sick care' to more proactive 'wellness'. The policy also includes commitments to eliminate several diseases that affect the poor: kala azar (visceral leishmaniasis) and filariasis by 2017; leprosy by 2018; measles by 2020; tuberculosis by 2025; and malaria by 2030.
The NHP 2017 calls for patients to receive drugs, diagnostics and emergency care services for free in all public hospitals. It also proposes to accelerate public health spending to 2.5% of GDP, from the current 1.4%, by 2025.
'The poor need medicines for free, and that should be covered by public spending,' says Kanchana TK, director general of the Organisation of Pharmaceutical Producers of India, which represents research-based pharma companies, including mutinationals, operating in India. However, she argues that 'price control is not the only tool for improving access'. She suggests better healthcare infrastructure is required, including more private hospitals and better training for doctors.
Sakhtivel Selvaraj, director of the health economics unit of the Public Health Foundation of India (PHFI) says: 'The intentions of the NHP are noble. If implemented, in its letter and spirit, the policy should make drugs accessible and affordable.'
Drug prices are fixed and regulated by the National Pharmaceutical Pricing Authority (NPPA) using Drug Price Control Orders (DPCOs). Caps can result in price reductions of a few percent, up to around 86% for AstraZeneca's cancer medicine Iressa (gefitinib), which has been controlled since March 2016.
Drug prices in India are among the world's lowest. However, without social health insurance, individuals bear the majority of medicine costs, unlike in developed countries. 'Nine-tenth of all medicines consumed are bought by households paying out-of-pocket,' Sakhtivel says.
Krishna Ella, managing director of Bharat Biotech International, calls the price controls 'barbaric' and says: 'It will be counter-productive. It helps neither the consumers nor manufacturers.'
He says the move is dangerous as it will stifle the industry, particularly small companies, and affect quality as they will cut corners to survive. 'Small enterprises will be left with no money for innovation and investment in in R&D,' he adds. 'They will be wiped out.'