Study showing drugs exported to Africa are substandard prompts backlash from generic drugmakers
The Indian pharmaceutical industry has asked its government to sue authors of a study published by the US National Bureau of Economic Research (NBER) in early September. The study found that the quality of some drugs exported by certain Indian generic drug companies to Africa was inferior to the same type of drugs sold within India and in non-African countries.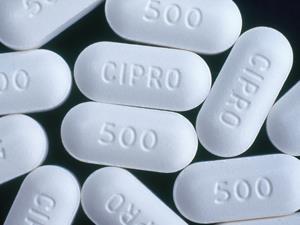 India is regarded as the 'developing world's pharmacy', as it produces one-fifth of the world's generic drug supply. But the Indian generic drug industry has recently come under scrutiny. Last year, Ranbaxy – India's largest generics manufacturer – was fined $500 million (£330 million) by the US Food and Drug Administration (FDA) for selling adulterated drugs. And inspections of Indian manufacturing facilities have also led to the FDA issuing a series of import bans on Indian-made products.
A team of researchers, led by Roger Bate of the American Enterprise Institute think tank, tested 1470 samples of 'made in India' labeled antibiotics and tuberculosis medicines bought from five cities in India and 17 other low-to-middle-income countries outside of India.
The samples were tested for their active ingredient content. If a drug had no active ingredient, it was termed falsified; if it had some active ingredient, but less than 80% of the stated dose, it was considered substandard. 11% of the samples failed these quality tests – 103 (7%) were substandard and 57 (4%) were falsified. The likelihood of African samples falling short of quality benchmarks was also higher compared to the same type of drugs purchased from India or non-African nations such as China, Brazil, Turkey, Thailand, and Russia.
The majority of registered drugs across Africa, India, and non-African countries passed the test. However, the process of registering drugs to be sold legally can be slow and expensive, so many remain unregistered and are sold illegally. The pass rate among unregistered drugs was abysmally low, at 50% in Africa and 67% in India. Most of the unregistered medicines that failed the test in these locations were substandard, rather than falsified – the researchers attribute this to the higher risk and lower return of counterfeiting unregistered brands.
The researchers contend that degradation due to improper storage and poor distribution are unlikely to be the causes of inferior drug quality in Africa. Their previous research had found that innovator-brand ciprofloxacin, claiming to be manufactured in the US and Western Europe, invariably passed quality tests, irrespective of where it was purchased.
The NBER study has provoked a strong backlash in India. 'If the authors were genuinely concerned about the health of people in Africa, the test results should have been immediately reported to Indian and African drug regulators,' said Dilip Shah, secretary-general of the Indian Pharmaceutical Alliance. Gopal Dabade, a public health activist with the advocacy group All India Drug Action Network, called it 'an attempt by Western pharmaceutical companies to malign the reputation of Indian generic drug makers.' Further criticism was levelled at the paper's release before it had been peer-reviewed.
In an online rebuttal, the authors defended their data and slammed India's threat to take them to court. 'Is that really how India wants to be viewed in the world: as illiberal, hypersensitive, and more concerned about shooting the messenger than responding to our message to improve drug quality and save lives?' they said.