Modi's government will need to tackle problems of underinvestment and broken promises that have plagued Indian research for years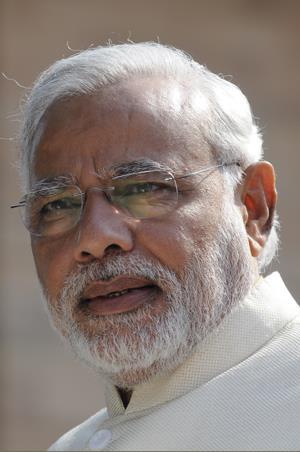 India may have dispatched a mission to Mars recently, but not a single Indian citizen has won a Nobel prize in a science-related category since the country gained independence in 1947. As a new government takes centre stage in the world's largest democracy, the scientific community is demanding a renewed focus on science.
The new prime minister, Narendra Modi, has appointed endocrinologist Jitendra Singh as the new science and technology minister. Singh is a newcomer to politics and had not run for election until this year. 'Most of the ministers who are given this portfolio are low profile, and it's unfair to speculate how he will perform based on his political experience,' says Mathai Joseph, a software R&D consultant and a former professor of computer science at the University of Warwick, UK. 'He has a background in science. I'm optimistic.'
New government, same problems
The new government faces a set of problems that have plagued Indian science for years. N Raghuram, associate professor of functional genomics and molecular biology at Guru Gobind Singh Indraprastha University, and former secretary of the independent scientific community watchdog, Society for Scientific Values, says: 'Former Indian Prime Minister Manmohan Singh spoke of increasing the science and technology budget to 2% of GDP for donkey's years, but nothing happened.'
India's current public spending on research and development is around 0.9% of GDP, which is lower than other rapidly developing countries, with China and Brazil spending 1.8% and 1.3% of their GDP on science, respectively. Moreover, India's contribution to global spending on research and development is a mere 2.7%, compared with China's 15.3%.
According to an analysis by the thinktank the Centre for Public Policy Research, India's science budget was cut 1.62% in 2012–13, compared with the previous year. However, it did see a year-on-year increase of 21% in 2013–14.
Interestingly, the last government earmarked just Rs82.5 billion (£829 million) for the ministry of science and technology, compared with a whopping Rs202 billion for the atomic energy and space departments in 2013–14.
Thomson Reuters data shows that while India's research output grew substantially from 2003 to 2012 – nearly three times the global average – its percentage of highly cited papers remained low, hovering around 0.7% in 2011. Joseph blames this on a lack of money for universities. 'Universities are blamed for not creating enough PhDs,' Joseph says. 'But they do not have sufficient funding to create enough PhDs, to produce manpower for the research institutes and generate quality papers.'
Most scientific research in India is publicly funded, with the money controlled by government agencies. Joseph advocates creating an independent agency along the lines of the National Science Foundation in the US or the European Research Council to dispense science money. 'Creating independent agencies expedites the process of approvals for research,' he notes.
Ajey Lele, a research fellow at the Indian Institute for Defence Studies and Analyses, says the major tenets outlined in the science and innovation policy unveiled by the government in 2013 should be followed by the new one. 'Attracting private investments in R&D, for example, could be one fruitful area,' Lele says.
Environmental concerns
Meanwhile, the Modi government has renamed the environment ministry to include climate change in its title. 'It is a good move, symbolically, to include climate change under the portfolio of the environment ministry,' says Chandra Bhushan, deputy director general of the non-profit Centre for Science and Environment. 'This shows that this government is putting a little more emphasis on climate change than the previous one.'
However, Vinuta Gopal, Greenpeace India's climate and energy head, is sceptical about the government's commitment to protect the environment. 'In the first few days of governance, they've indicated how they're going to fast-track green clearances,' says Gopal. 'While the environment minister, Prakash Javadekar, keeps indicating that development will not be favoured over the environment, the message they're really sending out to the industry is this: clearances would not be held up.'