A top academic in Taiwan has resigned after being implicated in an insider trading scandal involving a biotechnology company.
Wong Chi-huey, a well-known chemist, is president of Taiwan's foremost research body, Academia Sinica, which consists of 24 research institutes and seven research centres. Wong is under investigation for his dealings with OBI Pharma, a Taiwanese biotech company, once owned by the US firm Optimer Pharmaceuticals which Wong helped to set up.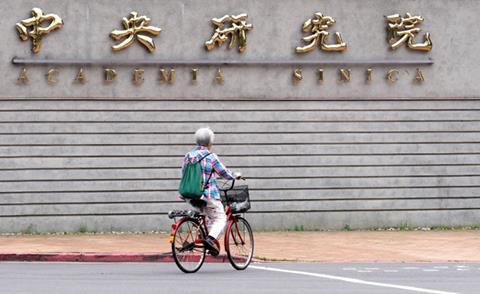 Since March, an investigation has been underway into whether senior OBI executives and major shareholders violated any regulations by selling shares shortly before the company announced disappointing clinical trial results for its new breast cancer drug. The company says the allegations are unfounded. Wong's daughter is a major shareholder and it is claimed that she sold 10,000 of her shares before the trial results were made public in February. Taiwanese press reported that Wong had spoken positively about the company and its drug despite the trial results falling short of expectations.
Wong's offer to resign as head of Academia Sinica in March was rejected, and in April the institution published an open letter where Wong apologised, but denied any wrongdoing. However, with public pressure mounting, Taiwan's president, Ma Ying-jeou, announced on 10 May that he was accepting Wong's resignation. Wong's decision to stay on in the post 'to uphold Taiwan's reputation and prevent turmoil in [Academia Sinica's] administration was a superfluous consideration', according to a statement issued by the president's office.
An editorial in Taiwanese newspaper The China Post points out that while the share transaction may not have been illegal, Wong has to convince the nation that it wasn't a conflict of interest when he publicly endorsed OBI Pharma's technology. 'Wong may not have been thinking too much in terms of investments when he expressed confidence in a company that was originally a subsidiary of a biotech firm he set up in the US. He may have been speaking as a scientist.' But the paper stressed he had to prove his innocence.
Wong became president of Academia Sinica in 2006, and was due to stand down this October. He is also holds a chair in chemistry at the Scripps Research Institute in the US. A spokesperson for Scripps said that he will continue to hold his position there.