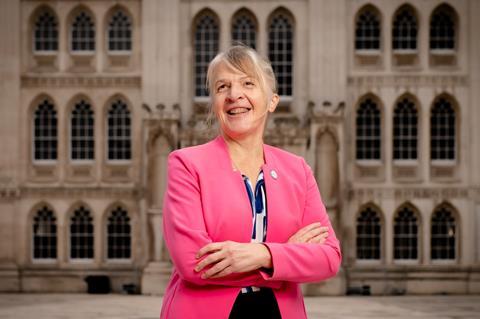 The next chief executive of the Institution of Chemical Engineers (IChemE) – a professional engineering association with more than 33,000 members worldwide – will be Yvonne Baker, the current chief executive of Stem Learning, the largest provider of science, technology, engineering and mathematics (Stem) education and careers support to UK schools, colleges and community groups. After 12 years at Stem Learning, Baker will take the helm of IChemE on 12 April, succeeding civil engineer Jon Prichard. He stepped down as IChemE's chief executive in late September to head the Mineral Products Association, a UK trade association for aggregates, asphalt, cement and related industries.
Under Baker's leadership, Stem Learning's income grew by about 300%. A chemical engineer, she has been a member of IChemE since 1986. In the 2022 new year honour list, Baker was awarded an OBE for her services to Stem education. In a statement, she said that highlighting and articulating the importance and impact of chemical, biochemical and process engineering has 'never been more vital' amid the current global concerns around sustainability, food security, energy security and health.

Rebecca became the US Correspondent for Chemistry World in September 2014, based out of Washington, DC, after writing for the magazine on a freelance basis since 2007.
View full profile