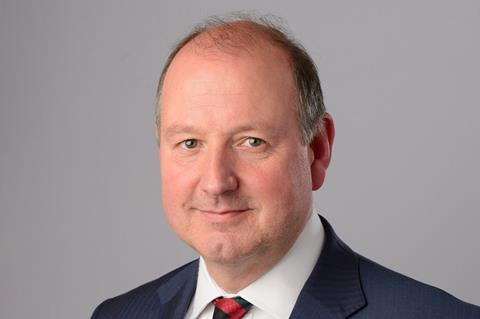 The chief executive of the Institution of Chemical Engineers (IChemE), Jon Prichard, will resign at the end of September to head the trade group the Mineral Products Association (MPA). The civil engineer, who previously worked at the Engineering Council, consulting engineers Rendel and the Institution of Civil Engineers after serving 19 years in the British Army's Royal Engineers, has led IChemE since 2017.
During Prichard's time at IChemE he worked to transform the organisation's operations to provide a 'streamlined and more contemporary member experience'. He has also steered the institution through the pandemic, ensuring that it had the capacity to maintain member services and prepare for the future. The global institution, headquartered in the UK, celebrated its centenary this year, launching a sustainability hub that offers it members free resources and training.
IChemE is currently recruiting for Prichard's successor. At MPA, he will replace chief executive Nigel Jackson, who headed the organisation for 13 years and will step down on 1 October.

Rebecca became the US Correspondent for Chemistry World in September 2014, based out of Washington, DC, after writing for the magazine on a freelance basis since 2007.
View full profile