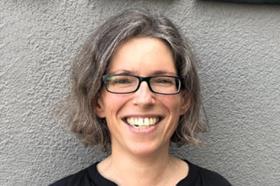 Greta Heydenrych is the new executive director of the International Union of Pure and Applied Chemistry (Iupac), the international body that codifies the measures and nomenclature used in chemistry. Heydenrych replaces outgoing director Lynn Soby, who led the organisation for eight years.
Heydenrych moves to Iupac from Wiley-VCH where she was heavily involved in the launch of new chemistry journals and served as editor-in-chief of several publications including ChemPhysChem, ChemElectroChem and ChemPhotoChem. She will initially take on the Iupac directorship in a voluntary capacity.
In a statement on Iupac's website, Heydenrych said she was 'honoured to be selected' for her new role. 'Today is an exciting time for chemistry, with rapid developments everywhere in the field,' she said. 'Iupac's role in ensuring that chemists continue to speak the same language will only become more important in the next years, as the amounts and types of data being generated continue to increase and science becomes more open – as it should!'
Welcoming Heydenrych to the role, Iupac president Javier Garcia Martinez also commended her predecessor Soby's work 'bringing Iupac into the digital age and making it more effective and impactful'.

Jamie Durrani is senior science correspondent for Chemistry World. He reports on the latest chemistry research and related topics including environment, energy and science policy.
View full profile