Anonymous forensic investigators and chemists tracked trail left by dissident's killers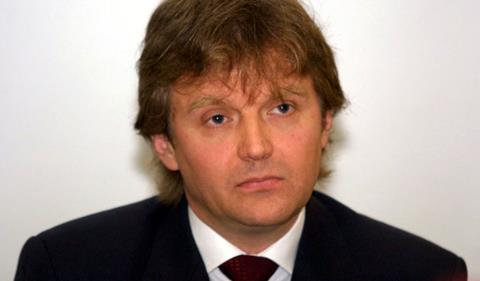 A public inquiry into the death of Russian dissident Alexander Litvinenko has revealed the behind the scenes work chemists and forensic scientists carried out against the clock to investigate his assassination. The report also reveals the lengths investigators had to go to to protect themselves and the public from the radioactive contamination spread by Litvinenko's murderers.
On 1 November 2006, Litvinenko, who became a UK citizen after fleeing Russia in 2000, ingested a lethal dose of polonium-210 while drinking tea with Andrey Lugovoy and Dmitri Kovtun at the Millennium Hotel in London, according to the inquiry. The inquiry chairman, Robert Owen, concluded that Lugovoy and Kovtun, both former KGB spies, intentionally poisoned Litvinenko by putting the radioisotope in the teapot.
Litvinenko fell ill that evening and by 3 November was admitted to Barnet hospital with a gastrointestinal infection. On 17 November he was transferred to University College hospital after developing alopecia and bone marrow failure. By 23 November, he was pronounced dead.
Active investigation
Litvinenko was diagnosed with thallium poisoning on 16 November, backed by John Henry, a toxicologist from University College London. This led to the Russian dissident being treated with Prussian blue – a ferrocyanide compound that is excellent at absorbing heavy metals.
Although Litvinenko showed initial signs of improvement, his condition worsened and doctors were forced to reassess their diagnosis. They quickly noted Litvinenko was deficient in all three blood cell types – a typical symptom of acute radiation sickness.
Blood and urine samples were immediately sent to the Atomic Weapons Establishment (AWE) in Aldermaston on 21 November for gamma ray spectrometry analysis. Polonium-210 is an alpha emitter and is lethal if ingested or inhaled, but it also emits an 803keV gamma ray in 0.001% of alpha decays. This signature was detected in a urine sample and confirmed when the AWE received a larger specimen for alpha spectrometry analysis on 23 November.
In the days following his death, the Health Protection Agency (HPA) tested several organ samples and estimated Litvinenko had ingested 4.4GBq of polonium on 1 November – approximately 180 times the activity of 1kg of uranium ore. The HPA were also able to establish Litvinenko swallowed the polonium, rather than inhaling it, by looking at the activity within each organ. This was later corroborated by an autopsy performed on 1 December, where pathologists had to wear specialised hazmat suits for the procedure.
A close shave
AWE uncovered another piece of information that suggested Lugovoy and Kovtun may have tried to poison Litvinenko two weeks before the events of 1 November.
During Litvinenko's stay at Barnet hospital, a family friend kept back some of Litvinenko's hair after it was shaved off. In January 2007, nuclear forensic scientists, aware at this point of the nature of Litvinenko's death, tested some of this hair for polonium. To do this, the team placed a straightened hair strand onto polyallyl diglycol carbonate – a plastic sensitive to alpha particles.
After 24 hours, the hair was removed and the plastic treated with sodium hydroxide. The sodium hydroxide solution preferentially etches the tracks left in the plastic by the radiation, giving a spatial distribution of the radiation emitted from the hair.
The team found a 'significant' region of alpha contamination stretching from the hair root to 2.2mm up the strand. This region represents the ingestion on 1 November. But AWE identified another contamination region further up the strand at 1% of the level of the major intake. Estimating an average growth rate of 0.3–0.4mm/day, the team calculated Litvinenko had been previously exposed to polonium between 18 and 23 October. Another team independently calculated this intake to have taken place between 14 and 18 October.
These estimates appear to match up with an appointment Litvinenko had with Lugovoy, Kovtun and Tim Reilly, a consultant for Erinys UK, an international security agency, on 16 October. Litvinenko reportedly told his wife later that evening that he was feeling unwell, but the inquiry made no categorical link between this illness and an attempted poisoning at Erinys' offices.
Dot to dot
Nuclear forensic evidence gathered on 25 November – over a month after the reported meeting had taken place – does back up the theory that a previous poisoning was attempted. Using alpha detectors, the team found radioactive contamination in Erinys' conference room, with a spike of 1400 counts per second where Lugovoy had been sitting.
This location formed only a minute part of an extensive forensic investigation and clean-up operation, involving the police, HPA, AWE and Westminster City Council. In the weeks following Litvinenko's death, nuclear forensic scientists travelled across London to identify locations and people who had come into contact with Lugovoy, Kovtun and their deadly possession.
A 260 page 'contamination schedule' attached to the inquiry lists all the contaminated sites. In all, 56 scenes were assessed during the operation, including the hotels where Lugovoy and Kovtun stayed, as well as the Emirates Stadium, where Lugovoy went to watch Arsenal against CSKA Moscow following the 1 November meeting with Litvinenko.
AWE assessed each location with alpha detectors for signs of primary contamination, where the polonium had been in direct contact with a surface, and those sites where the murderers had transferred polonium, either from their hands, feet or clothes, after handling the material. The team swabbed surfaces thought to have been contaminated with the radionuclide before sending them to Aldermaston. The presence of polonium-210 at these crime scenes was then established using alpha and gamma spectrometry.
Following a criminal investigation, crime scenes are normally cleaned. But these were not conventional crime scenes. After being handed over to Westminster City Council, the locations had to be treated as possible nuclear waste sites. Areas of low level secondary contamination were generally cleaned immediately. But some locations had to be 'partly cleared' or demolished, with the council having to assess whether each item should be incinerated, sent to a landfill or a controlled storage facility.
The scale of the clean-up operation demonstrates how easily radioactive contamination can spread if handled incorrectly or used for nefarious purposes. In Lugovoy and Kovtun's case, they may have been in the dark, the inquiry concludes: 'I do not believe … that they knew precisely what the chemical that they were handling was, or the nature of all its properties.'