Pharma giant remains committed to $9.5bn deal despite key Cubist patents being invalidated by court ruling
US pharma giant Merck & Co has agreed to acquire US antibiotics specialist Cubist for $8.4 billion (£5.4 billion), and take on Cubist's debt of $1.1 billion. Hours after the deal was announced, a US District Court invalidated several key patents for Cubist's top seller, Cubicin (daptomycin). The one patent for Cubicin that was upheld expires on 15 June, 2016.
Cubist immediately said it will appeal the decision, and Merck appears not to be discouraged. 'We believe the combined strength of the companies will still provide incremental and longer-term value,' says Merck spokeswoman Lainie Keller. 'We remain committed to the acquisition and anticipate that it will go through in the first quarter of 2015,' she tells Chemistry World.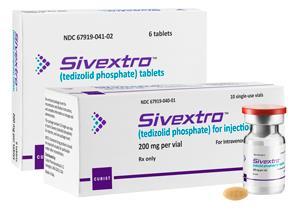 'Merck is in a tough spot decision wise,' says R W Baird analyst Brian Skorney. 'I suspect it will really need to cut costs to minimise value destruction in light of the court decision.'
In an investor note, Skorney said this decision on long-standing litigation between Cubist and US rival Hospira means generic versions of Cubicin could be launched in 2016 instead of 2019. That could translate to the loss of more than $3 billion in potential revenues for Merck, he claimed.
However, Skorney added that the Merck–Cubist deal validates the appetite for antibiotic developers as buyout candidates, and that more activity in this area could be expected. Potential takeover targets include Cempra Pharmaceuticals and Tetraphase Pharmaceuticals. Both firms have strong lead compounds in Phase III clinical trials.
Dangling carrots
Regulatory and legislative efforts – including formalised clinical trial design guidance for a number of anti-infective indications from the US Food and Drug Administration (FDA) – have helped re-incentivise antibiotic development and revive interest in the pharmaceutical sector following an extended drought of investment in the area.
For example, the Generating Antibiotics Incentives Now (GAIN) Act, which was signed into US law by President Barack Obama in July 2012, includes several incentives for antibiotic R&D. Antibiotics intended to treat serious or life-threatening infections – including those caused by drug-resistant pathogens – may be eligible for FDA fast track status that offers an expedited development pathway, and/or a priority review that shortens the review time for marketing applications.
Cubist is one of the more successful small companies chasing new antimicrobials. Cubicin is a natural product isolated from soil microbes and has a unique mechanism of action. It irreversibly binds to – and rapidly depolarises – the cytoplasmic cell membrane of Gram-positive bacteria. The firm has also recently received US approval for Sivextro (tedizolid) to treat skin infections.
In addition, the company's investigational product surotomycin – an antibacterial lipopeptide being developed to treat Clostridium difficile-associated diarrhoea – was discovered in its own lab. The product works differently to other classes of antibiotics, which target the bacterial cell wall or ability to produce certain essential proteins. Instead, surotomycin inserts itself into the bacterial membrane and then causes essential contents, such as potassium, to leak out. It thereby quickly shuts down the ability of bacteria to produce energy, DNA and proteins required for its survival.
'It is a wildly exciting time for [antimicrobials],' says Cubist spokeswoman Liz Kalina. Specifically, she points to growing political momentum directed towards global action on antibiotic resistance. Kalina also references the Obama administration's executive order in September creating a task force to address the problem of antibiotic-resistant bacteria.