White House's replacement ban no longer targets green card holders, but still remains problematic for US research universities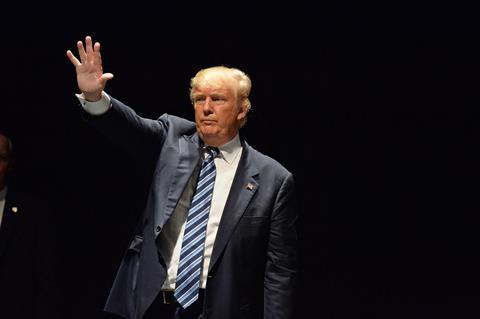 US universities and science groups are just as opposed to President Trump's new executive order on immigration as they were to its controversial predecessor introduced in late January. The new ban is expected come into play on 16 March.
The president's new directive replaces the previous one, which court rulings had placed on hold since early February. The new immigration ban drops Iraq from the list of targeted countries, but people from six Muslim-majority nations will still be prohibited from entering the US for 90 days. Another change is that current visas and green card holders from the six affected countries – Iran, Libya, Somalia, Sudan, Syria and Yemen – are now exempt from the travel ban.
'This new policy, while tighter and slightly more focused, doesn't change any of the underlying policy – it is just as problematic,' says Ben Corb, spokesman for the American Society for Biochemistry and Molecular Biology. He says the new order ignores the fact that international diversity is a hallmark of a thriving scientific and innovation enterprise. 'It does not add a carve-out for people doing research here or traveling for a scientific conference, or coming to the US for their education,' Corb notes.
However, the new order does provide for a case-by-case waiver process for individuals from the six nations in question, and it specifically cites study and work as circumstances in which such waivers might be granted.
The president of the Association of American Universities, Mary Sue Coleman, expressed hope that the directive will cause 'less immediate disruption' to universities than the one it replaces. She added that students and faculty already at US academic institutions will now, for the most part, be able to leave the country and re-enter without being prevented from returning.
'Long-term threat'
Nevertheless, Coleman remains concerned that the new order still poses a 'fundamental long-term threat' to America's global leadership in higher education, research and innovation. 'Among other things, the new order will still limit entry of thousands of gifted students and faculty […] who wish to come to the United States to study, teach and conduct cutting-edge research and scholarship.'
Cameron Abrams, a chemical engineering professor at Drexel University in Philadelphia, calls the new order 'unfortunate'. He says that his department admits about one or two students a year from Iran into its PhD programme, out of a class of about 20. 'It seems as though the order will prevent the US from issuing new student visas to legitimate students from these six countries,' Abrams tells Chemistry World. 'For our students, there is nothing that we can do to increase their chances – we are just as much at the mercy of this order as they are, in terms of making a match between an applicant and a position,' he adds.
Babak Seradjeh, an assistant physics professor at Indiana University who has dual Canadian–Iranian citizenship and permanent US residency, remains concerned even though he is exempt under the new order. Seradjeh says the new travel ban would make it harder for him to hire qualified research assistants, graduate students, and postdocs. 'I will be in a weaker position to obtain grants and do my job,' he tells Chemistry World. Seradjeh notes that he has spent many hours recruiting 'a very well qualified' student from Iran to join his graduate programme. 'She has an offer of admission, but in all likelihood will not be able to even apply for a visa to come here,' he says. 'This is not just a waste of my time, but also of our department's resources. It weakens US research enterprise, and will ultimately make us all weaker.'
The biggest concern for science advocates is that such US research programmes will be put at a disadvantage to the rest of the world that can recruit top-tier students and scientists from these countries. Nearly 15,500 students and over 2100 scholars from the six countries targeted in Trump's travel ban studied and conducted research at US universities in the 2015–2016 academic year, according to the president of the Association of Public and Land-grant Universities (APLU), Peter McPherson. 'The pipeline of new students and scholars from those countries – many of whom are in the midst of the college application process – is now cut off,' he warned.
Corb predicts that this new travel ban will face significant legal challenges, like its predecessor. 'I have little doubt that this is going to undergo judicial scrutiny,' Corb says. 'It is clear that they want to do this, it is clear that they weren't listening to the cries that the academic and scientific communities have raised.'

Rebecca became the US Correspondent for Chemistry World in September 2014, based out of Washington, DC, after writing for the magazine on a freelance basis since 2007.
View full profile